There are 12 different vendors to choose from.
ONE FIFTY FOOD PLACE, a 600-sqm al fresco dining space and the home to 12 unique vendors that serve a wide selection of specialties including affordable steaks, all-pork comfort food, chicken wings, poutine fries, tacos, ice cream buns, deep fried churros ala mode and the ultimate grilled cheese sandwich burger.
It's a great new place to hang out with family and big groups of friends because you don't need to decide on where to eat because all types of foodies are welcome to fill their bellies here.
Address: 150 Maginhawa St., Teacher's Village, Quezon City
Operating Hours: Mon-Thu/Sun – 4pm-11pm, Fri-Sat – 4pm-1am
Instagram: @onefiftyfoodplace
The Piggery is all about pork comfort food, prepared through different cooking styles. Its menu includes sisig, nachos, salpicao, bacon chips, tonkatsu, nuggets and even homemade chicharon. 
| View Menu | @thepiggeryph |
Sam's is all about ice cream buns and shakes. It's one thing to get ice cream buns, another thing to get milkshakes, but Sam's takes it to a whole new level with The Bun Shaker, a combination of their signature buns and shake.

Wings gone wild has an all-chicken and mad hotdogs menu. Check out their new adobo-flavored buffalo wings.
| View Menu | @wingsgonewild |
Molcajete is the Mexican version of a mortar and pestle and is the tool used to crush and grind spices used to make guacamole and salsas. Molcajete serves tacos, nachos, burritos, quesadillas and mojitos.
| View Menu | @molcajete_ph |
Sticky Pig is a straight-up American diner specializing in barbecued meats. Specialties include tender, fall-off-the-bone ribs and Jamaican-style chicken/pork BBQ.
| View Menu |
Balay Bagnet offers its signature 100% choice cut pork belly, the Nilasing na Bagnet, that comes with different sauces or dips–Adobo, Soy Garlic, Honey Chili, Vinegar/Onion. It's a new take on the traditional and well-loved Ilocos Bagnet.
| @balaybagnet |
Canada may not be known for its fancy cuisine. It's about simple food, fresh ingredients and a combination of textures and flavors like no other. Canadian Snack Shack offers one of Canada's signature dishes, Poutine, pizza, garlic fingers and sweet treats.
| View Menu | @canadiansnackshack |
Experience the local tasty cuisine from the streets of Vietnam to the streets of Maginhawa. Vietnam specialties like pho noodles, banh mi, fresh spring rolls and more are available.
Ahlee's specializes in hot-off-the-grill barbecued items and steaks. Try their T-bone steak, grilled lamb chops, and tuna belly. They also serve a few side dishes for pairing. 
| View Menu | @ahleesgrill |
They claim to have the crunchiest churros in town. Xurreria's xurros comes with Xocolate, White Xocolate, Hazelnut or Cream Cheese dips! Unique on their menu are the Xurro A la Mode and Xurro-Filled.
| @xurreriacafe |
Brook's
| @brooks.ph |
Brook's (or Brooklyn) is a place for hefty yet affordable burgers and comfort food. The hottest item on their menu is the Grilled Cheese Burger Sandwich made with a third of a pound pure beef patty burger oozing with cheese placed between 2 grilled mozzarella and cheddar cheese sandwiches. It comes with a special marinara sauce. It's the ultimate grilled cheese + tomato combo but with a modern twist. 
Finally, there's also Cellar 150, where everyone can get their booze from.
Check out the food park turn into a lighted sakura garden at night!
UPDATE: They recently installed a new tent so you won't have to worry about the weather literally raining on your parade on your next visit.
Share to and tag friends who would love to try these restaurants with you. You can vote a restaurant onto our Top 10 lists by adding it to your 'Favorites' list on the app.
Looking for great dining deals around the metro? We got you covered from booking to billing! Check out our newest app feature, Booky Prime. Book a table via SMS for free and get up to P500 off at currently over 400 partner restaurants. Make your first booking today!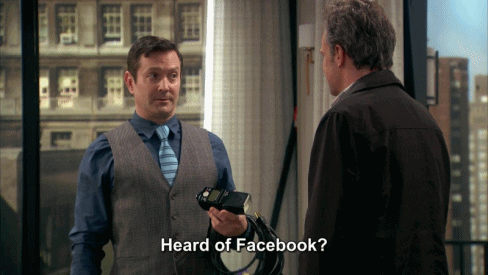 Comments
comments