Book now and get ₱300 off!
Affordable gourmet burgers can be hard to find around Metro Manila. Most of the time, you're left having to choose between enjoying an affordable burger or a gourmet one. However, this restaurant wants you to enjoy the best of both worlds.
Also read: Top 10 Most Loved Restaurants in Quezon City this month


Book a table here and get a discount!

Formerly known as Big B Burgers, BeefX first started out as a burger delivery service and now has multiple stand-alone branches. Today, the spotlight is on its first mall branch in U.P. Town Center.
BeefX is popularly known for its playful menu and interesting interiors, both of which display a relation to "hugot", a term most millennials are familiar with.
Most burgers are topped with different items, however BeefX's actually incorporates these items into the patties. That's how BeefX got their name. Its patties are always 50% beef x 50% something, like bacon, spam, or sisig. Curious how they look like? Check out the best-sellers below:
Beef X Bacon
Single patty, upgraded with a pepperoni pizza bun
Insider tip: You can choose from a single, double, or a one-pound patty and upgrade your bun to a pizza or waffle bun.

Poutine ng Ina
Choose either the Mo or More serving
Beef X Longganisa
Fun fact: All the burgers have its signature sauce or more commonly known as its awesome sauce.
The PG
This is the patay gutom meal which consists of a single-patty burger, fries, and iced tea for only P99!
First Love
Toasted marshmallows between deep-fried waffle buns, drizzled with chocolate syrup and graham crackers
If you're not much of a burger person, don't worry, BeefX also has rice meal options which comes with a fried egg, gravy, and a heart-shaped serving of rice. When you want to wash off all that you ate, there are a few drinks you can try.
Potions
Pink potion with feelings, blue potion with emotion, and mangga gayuma
Fun fact: Before these are served to you, the waiters will ask you what you're feeling and they'll use the answer to serve the drinks in a special way. You'll be in for a surprise!

View menu
View their Instagram account
2/F Urban Turf, UP Town Center, Katipunan Ave, Diliman, Quezon City
(0936) 827-0230
It's time to eat your feelings!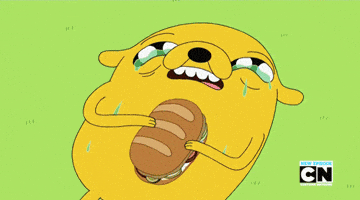 Comments
comments