A different kind of FOOD TRIP!
Are you familiar with CAMANAVA? Up above the greater Manila area bordering Quezon City are the cities of Caloocan, Malabon, Navotas and Valenzuela. Just like our series of university eats featuring the top 4 schools in Manila (Ateneo, DLSU, UST and UP), this food trip series will be featuring the most popular local diners and barkada spots in CAMANAVA that probably only their own residents are familiar with.
So if you're an adventurous foodie and are looking for a new city to conquer, we're pretty sure you'd enjoy this series. So watch out for the next ones. Add these places up on your Must Try list on the Booky app for easy reference, no more hassle of keeping a list.
We love seeing your cheat meals and successful food trips that you've done at restaurants you've seen in our New Restaurants Alert feed and featured lists on the blog. Keep using #bookymanila hashtag or tag @bookymanila on Instagram!
Ethan's Cafe is more than just a cafe. It serves a wide range of dishes including pasta, lechon, sizzling dishes, milkshakes, coffee and more. Ethan's Cafe just opened last August.
Reservations are accepted
View their Instagram account
14 Fausto St. cor. Manotoc Subdivision, Marulas, Valenzuela City
+63 932 090-6028
Bullseye Food House is a steak house that opened in 2013 specializing in T-bone and Porterhouse steaks. It has since expanded its menu to include Chinese dishes and rice meals. Its 2nd floor also serves as an event venue for private parties.
Reservations are accepted
4006 Gen. T. De Leon, Valenzuela City
+63 2 443-1930
Tea Cup Zone is a Taiwanese tea shop serving a variety of snacks and meal items including sandwiches, finger foods, pastas, salads. One of their house specialties is their Spaghetti Bread–spaghetti inside a hotdog bun (in photo). It also offers a wide selection of shakes and milk tea drinks.

Reservations are accepted
#9 Sampaguita St., Villa Theresa Subdivision Marulas, Valenzuela (near Fatima University)
+63 2 474-6463
The Long Gun is a Burger Joint is a word play which translates to 'the longanisa burger joint'. It serves 100% pure Cabanatuan longanisa burgers, as well as 100% pure beef burgers, that are delicious and affordable. Waiting time is around 15-20 minutes because all burgers are made to order.
No reservations accepted
View their Instagram account
Philippine Gun Club Road, Marulas, Valenzuela (between KFC and Fatima)
Blockbuster by REDDD is a movie-themed restaurant with a fun movie titles inspired menu that includes rice bowls., waffles, finger foods, and more. Some of their offerings include: Steaks on a Plane, Spamurai X, When Curry Met Sally, etc.
No reservations accepted
View the full menu
53 McArthur Hiway, Manulas, Valenzuela
+63 917 541-8904
Tea Pop is an 80's vintage pop inspired tea shop that offers a cozy place for guests to hang out while enjoying their specialty tea drinks and light meals, including pastas, dimsum, and rice meals. This is its 3rd branch in the Camanava area next to Malabon and Navotas.
No reservations accepted
Polo, Valenzuela, near San Diego Church & Ever Supermarket
Little Beijing is a family-style Chinese restaurant featuring notable Beijing specialties such as Pecking duck, hot and sour soup, spicy dumplings, hotpot dishes and more. Dimsum baskets are also available.
Reservations are accepted
196 McArthur Highway, Karuhatan, Valenzuela City
+63 2 782-3924
Lucky Garage is an out of garage burger joint that serves value for money 100% pure beef grilled burgers. Aside from burgers, it also serves pastas, chips on the sides and drinks.
No reservations accepted
View the full menu
#47 Villa Pariancillo, Valenzuela City
+63 936 183-5326
Coal Spot is a casual diner featuring 2 of their specialties, burgers and steaks. Quarter pound burgers start at P55 and a steak meal is only P150. It opens at 3pm until 12mn for afternoon to late night cravings. It has a sister burger joint named Dapitan's Best Coal Grilled Burgers in Manila. 
No reservations accepted
View the full menu
143 McArthur Highway, Valenzuela City
Coffee Tea & Symphony is the first designer lounge cafe in Valenzuela. The hip and vibrant interiors are an invite in itself. It serves breakfast, lunch and dinner with a varied menu, including breakfast, burgers, sandwiches and more, as well as a selection of coffee and tea beverages.
No reservations accepted
View their Instagram account
Marulas, Valenzuela City
+63 933 318-1999
KALBOrgers burger house is the home of the original 9″ plate-size burgers that originated from Malabon, and is said to be the 'largest burger in town'. Kalborger's burgers are handmade with 100% pure beef patties, fresh veggies and real cheddar cheese. The name is play on the word, 'kalbo", which means bald. 
Reservations are accepted
View the full menu
Gen. T. de Leon, Valenzuela City
+63 917 308-4269
Mr. T's (or Mr. Toppings) Inasal is Valenzuela's Mang Inasal challeger, it specializes in Bacolod inasal chicken, as well as other grilled items like barbecue sticks, liempo, and fish. You can also get their special inasal grilled platter. 
Reservations are accepted
View the full menu
34 McArthur Highway, Marulas, Valenzuela City
+63 2 293-2615
We're pretty sure there are so many more good eats around Valenzuela, so for locals around the area, do share your secret go-to restaurants with the rest of us foodies in Manila. We would love to explore your city, so leave us some tips in the comments section below.
PART 2 here: Malabon Food Trip
Don't know about the #1 new restaurant app in the Philippines? Read about the love story (involving actress Iza Calzado) that gave birth to Booky app here.
Let's go!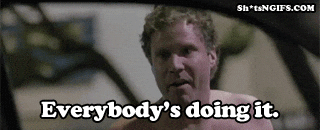 Comments
comments