Discover every bit of the cuisine.
This list will (hopefully) leave you all craving for awesome Chinese food, whether it's dim sum, noodles, rice toppings or Hunan spicy cuisine. In a city where there's a never-ending wave of new restaurants, all of us surely have old-time favorites that we love going back to. That's exactly what this list is.
Update: Check out all of our new Buy 1 Get 1 deals this week!
Add these restaurants up to your Must Try lists on the Booky app so you can access their details and menu on-the-go, even without internet. Call your friends and give these restaurants a go, let us know how they fare to the bigger names out there. Tag us on Instagram @bookyapp.
Known for hot and spicy dishes with deep colors and fresh aromas, A Bite of Hunan is an authentic restaurant in Circuit Makati that serves dishes from the mountainous Chinese region of their namesake. Try their Dongpo Braised Pork and Sizzling Fish.

View menu
View their Instagram account
UG/F Circuit Lane Makati, Riverfront Drive, AP Reyes St, Carmona, Makati
(0915) 355-6688
Templo – Dapitan St.
Located at the heart of Banawe, Quezon City, a modern Szechuan fusion teeming with modern Fil-Chi community, Templó is keen to serve everyone a dish that tastes a hundred different flavors in one.

View menu
55 Dapitan Street corner D. Tuazon, Brgy Lourdes, Quezon City
(02) 244 7640
Hailing from Singapore, Char Dining PH specializes in Cantonese food with Western influences. Included in their signature dishes are the roast dishes and the Char Siew. Read our full feature here.

View menu
View their Instagram account
2/F Uptown Parade, 38th Street Corner 9th Avenue, Fort Bonifacio, Taguig
(02) 809-1452
Shantung is a casual dining Chinese restaurant along West Avenue that has been serving authentic Mandarin cuisine since 1958. They are well known for their Shantung Fried Crispy Chicken, Hot & Sour Soup and Steamed/Fried Pork Dumplings. Read our full feature here.

View menu
View their Instagram account
96 West Avenue, Philam Homes, West Triangle, Quezon City
(02) 928-4409
Tuen Mun Roasts is a HK-inspired eatery serving everyone's favorite roasted items on rice. Feast over generous servings of barbecued pork, lechon macau, roast duck  and soy chhicken with rice or noodles. Here's an insider tip: Tuen Mun Roasts and Eat Fresh are run by the same owners and we read that you can order from Eat Fresh here. Also read: 15 Restaurant Finds in Banawe.
No reservations accepted
81A Nicanor Roxas St., Sto. Domingo, Quezon City
+63 2 216-6711
Le Ching Tea House is a Cantonese and dim sum place popular to residents around the Banawe area. It serves affordable Chinese specialties including various dim sum baskets, siopao, noodles, congee and rice toppings. Known only to a handful, this place's most talked about items are the Steamed Spareribs rice, Chicken & Mushroom rice and Stewed Beef Brisket noodles, so don't leave without trying all three!
No reservations accepted
View menu
View branches
View their Instagram account
888 Banawe St., Sienna, Quezon City
+63 2 711-7933
Mey Lin has been around serving authentic Chinese cuisine since 1984. It is known for serving the best claypot dishes, pata tim and hand-pulled noodles in town. But not everyone knows about a secret dish that has been quite underrated over the course of its existence, the Squid with Special Sauce.
Reservations are accepted
View menu
G/F 136-138 Jupiter Place Bldg., Jupiter St., Bel-Air, Makati
+63 2 899-8999
Located along Gilmore-Ortigas Ave., Mien San is a classic noodle house serving Taiwanese specialties since 1995. This is where locals of San Juan and New Manila area come to get their fix for Beef (with Tendon and Goto) noodles, Fried Siopao, Sate Chami, and Spicy Wanton.
No reservations accepted
View menu
View branches
Caution Hot is a Chinese restaurant specializing in spicy hot noodles. Diners get to customize their own bowls by choosing from a wide selection of noodles, toppings, broths and burn (or spice level). Also read: 16 Reasons to Visit Maginhawa.
No reservations accepted
View menu
View their Instagram account
Magiting St. cor. Maginhawa St., Teacher's Village, Quezon City
+63 2 514-7235
Charlie Wanton Special is like a tiny out-of-place treasure from Binondo–awesome food, shady location. Similar to Ling Nam or Masuki noodle houses, Charlie also specializes in Wanton noodles, siopao and siomai, but offers many other dishes including rice toppings, congee and other Chinese favorites. Look for their Panda tarpaulin along Haig St. Also read: 18 Holes in the Wall in Mandaluyong.
No reservations accepted
View menu
265 Haig St., Daang Bakal, Mandaluyong
+63 2 718-1880
Lam Tin Tea House may seem like your ordinary Chinese dim sum restaurant except that it's not! The most famous item on its menu that sets them apart is the Noodle Feast–huge serving flat noodles served with wanton, beef brisket, chicken and goto. 
Reservations are accepted
View the full menu
30-U Banawe St. cor. Cuenco St., Santo Domingo, Quezon City
+63 2 708-0989
Mr. Poon is one of Manila's most classic Chinese restaurants, which became popular for being the 'house of steamed fish since 1974'. They open as early as 6:30am to cater to early breakfast goers. Try their house specialties: steamed fish and special beef. 
No reservations accepted
View menu
1630 Luis Maria Guerrero St., Malate, Manila
+63 2 525-5555
Mao Jia serves regional Hunan Cuisine. As opposed to the better-known Sichuan cuisine which uses chili paste, Hunan is known for using fresh chili peppers, and lots of it. Order their Boiled Chili Fish. Spicy Crispy Chicken, Beef Stew Vermicelli, and Cumin Beef.
Reservations are accepted
View the full menu
Bagtikan St., San Antonio, Makati
+63 2 831-2271
Sze-Chuan House has been serving authentic Sichuan feasts since the 1970s. Although Sichuan cuisine is reputable for its (over) use of chili and Sichuan pepper in its dishes, Sze-Chuan House is not all about spicy. Their bestsellers include: Hot & Sour Soup, Steamed Fish with Tauso Sauce, Fried Shrimp Roll, Sliced Beef Loin Boiled in Special Spicy Sauce and the Fried Imperial Bread. 
Reservations are accepted
View menu
2150 Roxas Blvd., Malate, Manila
+63 2 526-8088
From a little school joint along Masangkay, Manila, they have since grown to being one of the most visited restaurants in the Banawe area. Eat Fresh is famous for serving authentic HK street food such as dry noodles with sauces, street egg waffles, fragrant claypot rice variants, dimsum and other small eats on skewers.
No reservations accepted
View menu
View branches
Have you signed up to Booky Prime yet? Get booking access to over 200 partner restaurants–select date, time and discount, you may even get a free dessert! View all partner restaurants on our site, here.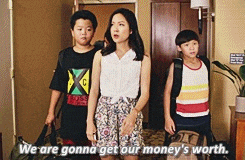 Comments
comments