Chocolate wins.
There are few things in the world as classic, delicious and comforting as a slice of chocolate cake, and while Manila's pastry scene just keeps on getting better, we've managed to round up a list of 10 iconic slices you just can't skip this day without drooling over.

P.S., Did you know you have access to ALL restaurants serving chocolate cake in Manila? Yup, just type in "CHOCOLATE CAKE" on your Booky app, and all results will pop up!
READ MORE: Check out the Top 10 Most Loved Restaurants in Metro Manila this month! 
Don't blame us for the extra pounds you'll gain, though.
Salted dessert seems to be a trend that's successfully worked its way up people's cravings, for the same reason it makes Wildflour's Salted Chocolate Cake a huge hit: balance. It's one of the newest cakes on this list, but we have no doubt that it's definitely here to stay.
Book now to get up P100 off!
View their Instagram account
G/F V Corporate Center, 125 LP Leviste St, Salcedo Village, Makatu
+63 2 808-7072
Death by Tablea – Chocolat
They say chocolate cake tastes only as good as the chocolate you use, allowing us to safely assume that Chocolat's Death by Tablea uses only the finest cacao. Among this entire selection, it is certainly the most culinarily Filipino: marrying flavors of the bittersweet tablea and condensed milk for a unique depth of flavor.
Reservations are accepted
4298 B Emila Corner Bautista, Makati
+63 2 823-2238
An oozing center filling always makes a good impression, but Karen's Kitchen's Chocolate Ganache Cake seems to be the king of ganache. Despite its rich, creamy texture, it manages to keep its sweetness levels in check – not overpoweringly sugary, but enough to keep you coming back for more.
Reservations are accepted
View the full menu
View their Instagram account
EDSA cor Pasay Rd, Ayala Center, Makati
+63 2 555-0555
Polly's Chocolate Cake – Ms. Polly's
There aren't a lot of cakes, chocolate or not, that could compete with Polly's fluffiness. It's a no-fuss chocolate cake that has its balance of textures down pat — pairing its fudgy, rich icing with its super light sponge base.
Reservations are not accepted
View the full menu
4/F Robinsons Galleria, EDSA cor Ortigas, Quezon City
+63 2 703-5058
Chocolate Truffle Cake – Sugarhouse
Layers upon layers of chocolate chiffon cake and chocolate buttercream, there's no wonder why Sugarhouse' Chocolate Truffle Cake comes out so smooth and creamy. Do get yourself in on the National Chocolate Cake Day festivities with an 8" cake, or their baby version of it if you're feeling 'healthy'.
Reservations are accepted
View the full menu
G/F Paseo Center, Salcedo Village, Makati
+63 2 579-1891
In chocolate cake, like many other things, simplicity is key – especially when there is so much more to one than meets the eye. Roshan Samtani of Homemade by Roshan definitely has this simplicity game well-played – serving up their no-frills Good Ol' Fashion Chocolate Cake, whose fudgy icing alone is enough to make us drool and crave nonstop.
Reservations are not accepted
View the full menu
Double Chocolate Yema Cake – Slice
For locals and balikbayans alike, yema will always have a special place in our hearts. Slice knew how to use this to their advantage when they came up with their sinfully nostalgic Double Chocolate Yema Cake, which elevates the childhood snack by intelligently incorporating it into the classic dessert.
Reservations are accepted
View the full menu
View their Instagram account
G/F Bonifacio High Street Central, 7th Ave. cor. 29th St., Fort Bonifacio, Taguig
+63 2 553-7783
For people fond of surprises, the Swiss Chocolate Cake by Becky's Kitchen is definitely the one for you. Its fluffy exterior perfectly deceives you on what to expect once you bite into its center: the crunchy toffee layer. Their play on textures gives us an excitingly different way to enjoy the classic chocolate cake.
Reservations are not accepted
View the full menu
1601 P. Ocampo St., San Andres, Manila
+63 2 525-1648
Many cakes do a lot of play on texture, but no one seems to pull it off quite like Nono's Chocolate Oblivion. The cake itself is light and airy, but thanks to several layers of whipped cream and flavorful praline bits, you can't help but get a nice contrast in every bite. The look of the cake itself already makes us want to dig right in.
Reservations are accepted
View the full menu
G/F 3 Brixton St, Kapitolyo, Pasig
+63 2 696-7343
Chocolate Cake – Dimpy's
If there's one thing that makes Dimpy's Chocolate Cake a clear standout among thousands of chocolate cakes in Manila, it has got to be its moistness. While most cakes need elaborate decorations, Dimpy's delicate cake speaks volumes in itself – even without the decorative icing and all. It is definitely one of those cakes that will reel you in with your first bite alone. 
Reservations are not accepted
View their Instagram account
1243 Acacia St., Dasmarinas Village, Makati
+63 2 840-8086
For any simple or grand occasion, you can now book a table via Booky and get up to 500 pesos off your bill at over 200 Prime restaurants–that's money you could use for even more chocolate cake!
Don't forget to show us your own drool-worthy photos by tagging us on Instagram, @bookyapp.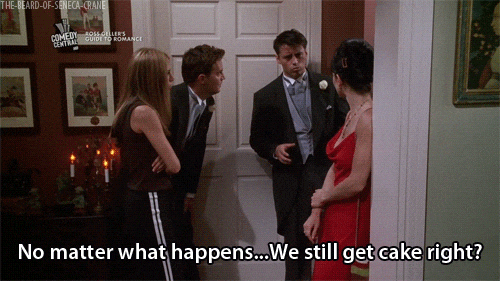 Comments
comments