Splash the cash!
Many of you are entering the new year with fuller pockets – either from your Christmas bonuses or the countless Ang Paos you received from those long-lost Ninongs and Ninangs who only resurface around the holidays. You could save it for a rainy day – or you could put down that bottle of Red Horse and make it rain!
Update: See all the Buy 1 Get 1 Deals you can claim this month when you use the Booky app
Just this once, we're setting aside our bargain-hunting ways by giving you a list of places around the Metro that serve superb drinks with price tags well over ₱300.00! Alcohol may not solve your problems but, hey, neither will water or milk so treat yourself!
Downtown & Halsted is a hip gastropub that serves a wide array of international comfort food. Halsted is a street in Chicago and the Halted Sour (₱450) – a concoction of Monkey Shoulder whiskey, bitters, egg white, and kafir – is a fitting tribute to the robust and dynamic city. If you're in the mood for something more unique, try the Brunswick cocktail (₱350), a mixture of Reyka vodka, dry wine, coriander, and strawberries. See the restaurant's full feature here.
Must tries:
Losers Weepers (₱350) –  Titos vodka, solerno, rose syrup, rock melon juice
East Side Elevation(₱350) – Hendricks gin, fresh lime, kiwi, basil, balsamic vinegar

View menu
View their Instagram account
G/F Unit 3&4 Forbeswood Parklane, Burgos Circle, Fort Bonifacio, Taguig
(02) 809-1694
Single Origin is the spot where coffee and alcohol lovers find common ground. Apart from their hefty breakfast, lunch, and dinner menus, they also have an extensive beverage list which includes specialty coffee and alcohol-based drinks. For just ₱400, you can customize your own Aviation Gin Martini! The choice of style is up to you: classic, dry, dirty, or a gimlet; you can also pick from a garnish of olives or a lemon twist.
Must Tries:
Reposado Margarita (₱300) – Reposado Tequila, lime, Cointreau orange liqueur
Strawberry Rum Cooler (₱350) – Muddled strawberry, Appleton Estate Rum, lemon, ginger ale
Old Kentucky (₱400) – Bulleit Bourbon, Cherry Heering liqueur, Angostura Bitters, orange juice
The Bowery is a 24-hour hot spot for some of the best musical talents in Manila.  It's by the same group behind Borough, so you know the NYC-inspired menu is on point. The Bowery is famous for their brunch menu; on weekends and on holidays, if you're feeling specially indulgent, order a cava-based cocktail from Bowery's Sparkling Symphony!
Must Tries:
Swazerac (₱440) – Rittenhouse Rye whiskey, chocolate liqueur, Xocolatl Mole,
and orange cream bitters in an absinthe-laced glass
Margariri (₱300) – fresh citrus margarita infused with apple vinegar, red wine floater,
served in a salt-and-sugar-rimmed glass.
Red Sangria (₱440) – infused with fresh citrus, blackberries, blueberries and strawberries
White Peach Bellini (₱340) – White peach puree, Creme De Peche, cava

View menu
View their Instagram account
Forbeswood Heights, Forbes Town Center, Burgos Circle, Fort Bonifacio, Taguig
(0936) 929-6073
The Belle & Dragon is a gastropub that highlights Western & Asian cuisine, with dishes like curry calamari and masala mac and cheese. They also offer a special selection of imported and local craft beers.  Don't miss out on their signature creations. While most of them are pretty affordable, they've got a couple of cocktails that could be considered luxurious – both taste and price-wise!
Must tries:
Hot Bitch (₱322)  – Don Papa rum with chili and basil, ginger syrup, giner ale, lime juice, brown sugar
Dirty Gold (₱322) – American Honey liqeuer, Olmeca tequila, honey, lemon juice,  cinnamon
Black Money (₱322)  – Double Black whisky, lime juice, ginger syrup, mint leaves, lime wedge, ginger ale

View menu
View their Instagram account
100 OPL Building, C Palanca Street, Legazpi Village, Makati
(02) 625 8828
Refinery – various branches
Refinery is a third wave cafe that serves all-day breakfast and brunch items, international comfort dishes, light meals and specialty coffee–but what sets it apart is that it also serves wine and cocktails. You can even customize your own Gin and Tonic with premium gin for ₱375! Their slushie-like Frozen Sangria (₱380) and classic Negroni (₱340) are also quite excellent.

Must tries:
Aperol Spritz (₱370) – aperol, sparkling wine, soda, garnished with orange
Elderflower Cucumber Smash (₱395)  – St Germain elderflower liqueur, Bombay Sapphire, cucumber syrup, lime juice
Chotto Matte, which means "wait a moment," is the Raintree Group's newest concept. The Japanese whisky joint offer fresh beats, cool cocktails, artisan Sake & the best Kakubin Highballs in town. Their signature libations are wallet-friendly, save for a few standout showstoppers like the Modern Japan, Izakaya Old Fashioned, and Sensu (all ₱320).
Must tries:
Modern Japan (₱320) – Bombay Sapphire gin, Shiso-infused shochu, Martini Bianco, pink ginger
Izakaya Old Fashioned (₱320) – Suntory Blended Whisky, Sencha Tea Syrup, housemade orange bitters, orange peel, cherries
Sensu (₱320) – Melon-infused shochu, melon liqueur, gin, amaretto, egg white, housemade orange bitters
Reservations are not accepted
View menu
View their Instagram account
Net Park Building, 5th Ave, Fort Bonifacio, Taguig
(02) 752-5678
¡Vengo! – Legazpi Village
¡Vengo! is Taco Vengo's Makati branch. The modern taqueria concept serves tacos, burritos and rice bowls. At night, the quiet neighborhood cafe transforms into an after-work watering hole. They serve some of the coolest cocktails in the Metro, two of which are Netflix-inspired: the San Junipero (₱350) – after the Black Mirror episode – is tequila mixed with lemon juice, rose syrup, and egg white; while, the Allora Spritz (₱380) is a nod to Master of None. 
Must tries:
Daniel San (₱320) Sake, watermelon shrub, watermelon cubes, soda water, shiso leaf
Sweep The Leg (₱320) Gin, cucumber, mint, lime, Orris water
Reservations are accepted
View menu
View their Instagram account
Cojuangco and Sons Bldg, C. Palanca cor Dela Rosa St, Legazpi Village, Makati
78-53-86 is a jazz cafe filled with more than 10,000 vinyl records. Also on display is owner Jay Amante's vast collection of Japanese whisky. If you couldn't already tell from the streamlined, no-frills menu (all their cocktails are ₱400), they don't mess around with the classics. This is the place to go if you want traditional drinks, done right.
Must tries:
In A Silent Way (₱400) – Yamazaki Japanese whiskey, Goldschläger cinnamon schnapps,
Cointreau orange liqueur, apple slices
Moscow Mule (₱400) – vodka, ginger ale, freshly pounded ginger, lime juice
Reservations are accepted
View menu
2/F West, 42 Katipunan Ave, White Plains, Quezon City
(02) 819-9297
Raging Bull is an American steakhouse and bar that offers a large selection of dry-aged beef or grain and grass-fed beef, customized to your preference. They also serve other grilled items including seafood and gourmet comfort food but the real reason you should visit is for their amazing bar. 
Must tries: 
Dirty Blue Blazer (₱450) – Buffalo Trace bourbon, Grand Marnier cordon rouge,
homemade cassia syrup, orange bitters, dirty bitters
Maple and Bacon Manhattan (₱450) – Bacon fat wash Bulleit bourbon,
Mancino Rosso vermouth, maple syrup, smokey bitters
Whisky Bull Sour (₱450) – Four Roses bourbon, Leyenda amontillado sherry, fresh lemon juice,
homemade rosemary syrup, egg white, garnished with rosemary & cherry shrub
Reservations are recommended
View menu
View their website
Level 3 Shangri-La at the Fort, 30th Street cor 5th Ave, Fort Bonifacio, Taguig
(02) 820-0888
ABV or Alcohol by Volume is an underground bar that's reminiscent of the secret lounges of the 1920's. They serve classic and signature craft cocktails using local and imported premium alcohol. (Some centuries old!) The speakeasy is located behind the large wooden door inside Lazy Bastard which looks like an old school elevator. Fun fact: ABV has the largest absinthe collection in town – over 30 bottles, from classic French-style absinthe pours to an absinthe fountain.
Must tries: 
Mezcal Mule (₱520) – Mezcal, calamansi, passion fruit syrup, ginger beer, served in a copper mule mug
Hanky Monkey  (₱540) – Monkey Shoulder Blended Scotch, Fernet Branca, homemade pickled banana-jackfruit syrup, lemon
Huckleberry Fizz  (₱630) – Hendrick's Gin, super berry syrup, lime, lemon, homemade cranberry bitters, soda water, served fizzed
Reservations are accepted
View menu
View their Instagram account
Basement Level, Jupiter St. cor. Galaxy, Bel-Air, Makati
+63 917 520-1608
Bank Bar is a top-shelf drinking den by The Moment Group. Here, you "invest" on world-class service in a stunning and most unexpected setting. Aside from the extensive range of liquors, spirits, and cocktails, they also serve delicious bar chow! Try the Pink Slip cocktail, a mix of Blanco tequila, raspberries, barrel-aged apple cider vinegar, grapefruit juice, cucumber, crushed pink peppercorns, and local sea salt.
Must tries:
Truffled Whiskey Sour – triple-distilled Irish whiskey, fresh lemon, egg foam, and white truffle oil
Smoked Amaretto Flip – Amaretto egg foam with fresh lemon and smoked wood chips
Mariang Bastos – Don Papa, Cointreau, citrus mix, island bitters, overproof rum float, cherry, cinnamon
Photo from @bank.bar
Reservations are accepted
View menu
View their Instagram account
G/F RCBC Corporate Center (inside 7/11), 25th & 26th St., Fort Bonifacio,Taguig
The Bon Bon Club is no longer just a place to enjoy libations and good company. The hip neighborhood gin joint recently reopened last year as a full-fledged barbershop and bar. While they are still dedicated to gin, they now offer other spirits serving everything from the classic to curated selections. It's a great after-work or weekend spot with friends.
Must tries: 
Dr. Sylvius  (₱350)  – black pepper-infused Bombay Sapphire gin, ginger lemongrass syrup,
Cointreau orange liqueur, lime juice, apple juice
Madame Geneva (₱350) – Ungava dry gin, pomelo, aloe vera
Earl of Milan  (₱550) – Monkey 47 dry gin, oregano, Earl Grey tea
Reservations are not accepted
View menu
View their Instagram account
16 Tropical Palms, Gallardo St, Legazpi Village, Makati
(02) 801-4840
If you're not already enjoying the offline convenience of Booky, you can download the app for FREE! Whether you're on iPhone or Android, you get P1000 worth of savings on us. But why stop there? When you sign up for BOOKY PRIME, you can get up to P15,000 worth of Buy 1 Get 1 deals and unlimited discounts – all for just P199 a month. With this much saved, you might be able to afford to treat yourself to any one of these bars every month of 2018!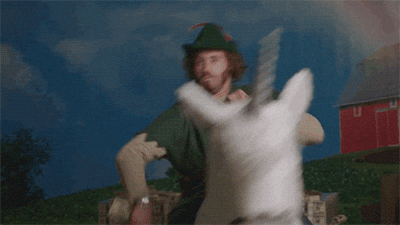 Comments
comments