If you love basketball, music, dogs, cats, cars, planes, movies, the ocean, surfing and many more in between, then you should definitely save this list.
In the world of food today, it's not just about the taste anymore. More often than not in this digital era, it's about food presentation, ambiance and how 'instagrammable' your restaurants and dishes are. In this list, we collected 22 unique and inspired cafes and restaurants around the metro that will surely get you excited. Foodies who love Instagram will most likely be the first to complete this list.
READ MORE: Check out the Top 10 Most Loved Restaurants in Metro Manila this month! 
Don't forget to share your food experiences with us, you can tag @bookymanila or use #bookymanila on Instagram to join in on the fun of our humble foodie community. Also make sure to add these places up on your Booky 'Must Try' lists, to vote for them on the Hot 100, just move them to 'Favorites' after you've tried them.
Harry Potter fans rejoiced at the news of a Potter-themed book cafe. From the walls down to the menu, The Nook Cafe aims to be everyone's little corner for recess by transporting muggle guests to the magical world of 'the boy who lived'. They are closed on Mondays. If you're already completed your Maginhawa list, you may want to check out Malingap St. as well.
Reservations are accepted
View their Instagram account
164-A Maginhawa St., Sikatuna Village, Quezon City
+63 915 974-3660
Plane Bistro is an air travel-themed restaurant offering the experience of dining "inside" an actual airplane, on plane seats with windows to boot. Even more exciting is being served by uniformed flight attendants/crew.
Reservations are accepted
1920 Espana Blvd. cor. Kundiman St., Sampaloc, Manila
A brand new ukelele and beach themed concept cafe bringing people together through music and coffee. They aim to cultivate a community and build relationships by providing a venue for meeting friends, ukelele lessons, and a recording booth. You'll be excited to know they've launched their new Selfie Coffee, see your photos get printed on their coffee foam.
Reservations are accepted
View the full menu
View their Instagram account
187 Village Center Euloguio Rodriguez Jr. Ave., Libis, Quezon City
+63 2 374-7467
A restaurant featuring one of the country's most popular mode of commute, the jeepney. Customers are served classic Filipino favorites like grilled foods, sisig, binagoongan and lechon kawali, boodle-style. If you're lucky, you can even get a seat inside an actual jeepney to dine in. Maginhawa is just full of new restaurants to explore, here are 16 new reasons to visit again.
No reservations accepted
View the full menu
View their Instagram account
7 Maginhawa St., Quezon City
+63 2 435-6824
The official distributor of the Precious Moments line of characters did more than just sell the figurines and other merchandise of its characters, they made an entire cafe around it. It's pink, pretty, and their Chinese and Filipino dishes are pretty good. The place is best enjoyed by families, or those who just want to feel a little touch of nostalgia for simpler times.
Reservations accepted
View the full menu
View their Instagram account
95 Senator Gil Puyat Ave, Palanan, Makati
+63 2 887 5252
What can we say? It's blessed Filipino food. Ristorante delle Mitre, named after the traditional bishop headdress, is an ecclesiastical-themed cafe run by the Catholic Bishops Conference of the Philippines (CBCP) and shares the compound with them just around the corner from the Manila Cathedral. Its fun dishes are named after Philippine bishops, priests and nuns.
Reservations accepted
View the full menu
CBCP Bldg., 470 Gen. Luna St., Intramuros, Manila
+63 2 559-5220
Velvet Friends Cat Cafe is the newest cat cafe in Manila where guest will be able to experience different breed of cats in a homey and warm atmosphere. Unlike other cafes, customers are allowed to bring their own cats here to savor their treats. Check out all 9 Adorable Pet Cafes in Manila.
Reservations are accepted
View their instagram account
2/F Cluster H, Blue Bay Walk, Metropark, Pasay
+63 925 557-0384
Satchmi is a breakout concept store, the square amongst circles of digital frenzied music lovers. From bazaars to SM Mega Fashion Hall, Satchmi is a curator of functional luxuries, including new and vintage vinyls, record players, as well as quality leather goods, cameras, art books, fun socks and more. Not to mention, they also serve awesome coffee from EDSA Beverage Design Group. If you love specialty coffee, here are 10 places to get the best brew in Manila.
Reservations not accepted
View the full menu
View their Instagram account
4/F SM Megamall, Mega D, Mandaluyong
+63 2 401-6905
For those who have long hoped for a local coin laundry, this is the place to visit. While waiting for your clothes to dry, you can wait in their coffee shop area which has Wi-Fi, by the way. It primarily caters to dormitory students around UST area, but this kind of cafe is just the kind a foodie will travel for. 
No reservations accepted
View their Facebook
G/F iTower 2.0, 954 P. Campa Street, Sampaloc, Manila
+63 2 714-5896
If there's Blackbird for plane enthusiasts, then there's G's Cafe for automobile aficionados. The road sign fixtures on their wall are hard to miss. Snag a spot at one of their race car seats while enjoying their 2 pizzas promo or a cup of coffee. See other awesome Banawe restaurants to try here.
No reservations are accepted
View the full menu
802 Banawe St., Sienna, Quezon City
+63 2 516-3352
Mitsuyado Sei-Men is an international franchise by the UCC Group and is widely known as 'The House of Tsukemen' (meaning 'dipping noodles'). Blue Bay Walk is their second branch (the first one being on Jupiter St.) and has the same beautiful old town Japanese-themed interiors. 
Show your Booky Prime card and get P100 off!
View the full menu
View their Instagram account
Blue Bay Walk, Edsa Macapagal Blvd., Pasay
+63 2 843-4329
Bag O' Shrimps is a casual ocean-themed 'Wharf in the City' seafood shack that specializes in bags by the pounds of shrimps, mussels and crabs combined and served with your choice of sauce. The strict 'eat with your hands' table culture is also a move towards a 'hands off your gadget' dining experience.
No reservations accepted
View the full menu
View their Instagram account
Tuscany Estate, Upper McKinley Road, Fort Bonifacio, Taguig
+63 917 823-2227
Caffe Piansa is the first jail restaurant in the country that allows guests to enjoy delicious food inside a jail or courtroom. Step into the world of a lawbreaker, take snapshots at their different jail sections, including an electric chair. There are so many restaurants to explore in Marikina, create your own Marikina food trip adventure, check out other new specialty joints here.
No reservations accepted
View the full menu
View their Instagram account
57 Dragon St., Midtown Subdivision, San Roque, Marikina
+63 2 631 4751
Genki Sushi from Japan is the pioneer of Kaiten Sushi, or sushi served on a revolving conveyor belt or speed trains, in this case. Menu includes a variety of fresh and quality sushi, maki, ramen, tempura and more. This is their flagship outlet in the Philippines.
No reservations accepted
View the full menu
View their Instagram account
BGC Stopover Pavillion, Rizal Dr. cor. 31st St., Bonifacio Global City, Taguig
+63 2 624-2867
Ice Flower is a dessert cafe serving Korean bingsu or shaved ice garnished with fresh fruits, nuts, syrup and other toppings of your choice. Aside from the notably beautiful furniture, it's the first amongst all Korean bingsu shops to offer a small snow playground where customers can actually play with artificial snow. Check out 16 Best Restaurants in Alabang to Discover Great Food.
No reservations accepted
View their Instagram account
Molito Commercial Complex, Alabang,Muntinlupa
Here's a Booky tip: If you haven't had a chance to search for a good restaurant, just key in 'nearby' or make it more specific with 'nearby Japanese' to find out your food options at the area you're currently in.
If you're not already enjoying the offline convenience of Booky, it's free to download on iOS App Store and Play Store. For restaurant owners, make sure your details on the Booky app is complete and up to date, read this.
When someone asks you to stop eating.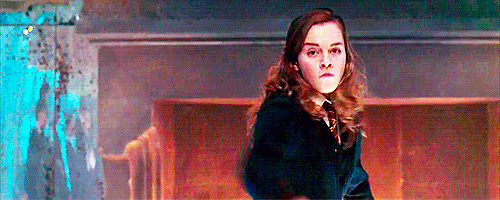 Comments
comments