The combinations are endless.
The poké trend has definitely landed in Manila. Poké  /pou'kei/, which means "to slice or cut", is a popular Hawaiian dish made with raw fish (usually salmon or ahi tuna), vegetables, and rice.
READ MORE: Check out the Top 10 Most Loved Restaurants in Alabang this month! 
Many have started offering their own versions of these sushi bowls on steroids, but this new Alabang find is the first to give you full control.
DIY Poké is a casual Hawaiian poké joint hidden in Madison Galeries, Alabang. It is the first in the Philippines to offer build-your-own poké bowls inspired by trendy hole-in-the-wall spots in California, USA.
Owner Mariah Pobre shares how the dish is so popular in California that long lines could always be seen wherever poke was served. The Filipinos' love for rice made her confident this concept would eventually click locally, too.
Fun Fact: Mariah and her two partners are all college students at Enderun.
With their build-your-own poké bowls, the possibilities are endless. Choose from 3 serving sizes then customize it with 4 bases, 6 poke (fish), 7 sauces, 6 sides, and 6 toppings. All ingredients used are fresh and top-quality, so you can't go wrong with any combination.
Here's a quick guide to making your first poke bowl:
Step 1: Choose your size and base.
You'll need to fill out this quick checklist. If you're unsure of what to get, ask their servers for recommendations! 
Small (P295): 2 scoops of poke, 3 sides, 3 toppings, max. of 3 sauces
Medium (P375): 3 scoops of poke, 4 sides, 4 toppings, max. of 3 sauces
Large (P410): 4 scoops of poke, 5 sides, 5 toppings, max. of 3 sauces
Bases: White Rice, Brown Rice, Salad, Chips
Insider tip: Dine-in seating is available, but all their poke bowls are conveniently packed in takeout packs--perfect for those on the go.
Step 2: Choose your poke.
Choose from fresh Salmon Sashimi, Tuna Sashimi, Spicy Tuna, Octopus, Crabsticks, and Unagi.
Step 3: Choose your sauces, sides, and toppings.
Top it off with all your favorites! We highly recommend their popular Unagi Sauce.
Sauces: Shoyu Sauce, Wasabi Mayo, Unagi Sauce, Spicy Mayo, Kimchi Sauce, Sesame Dressing, and Honey Avocado
Sides: Seaweed, Carrots, Sweet Corn, Onion, Pineapple, Mango, Cucumber, Avocado
Toppings: Ebiko (Egg Roe), Ginger, Wasabi, Spring Onions, Sesame Seeds, Nori Flakes
Insider tip: Avocado is only seasonal, so make sure to order it when it's available!
For indecisive eaters, DIY Poké offers 5 delicious Signature Bowls. Their bestsellers are the Sumo Bowl, Cherry Blossom, Summer Bowl, and California Bowl.
Sumo Bowl
Rice based bowl with salmon, unagi, wasabi mayo and avocado
Cherry Blossom
Crispy chips topped with a generous serving of fresh spicy tuna and kimchi sauce
California Bowl
A different take on your classic California Maki which includes white rice topped with crab sticks, mango, mayo, ebiko, and seaweed
For dessert, DIY Poke offers Dojo Dairy Japanese Ice Cream. Choose from any of their 8 delicious flavors! We recommend Cereal Milk, Green Tea, and Lemon.
Insider tip: Aside from DIY Poke, you can only find Dojo Dairy ice cream in Little Tokyo and in SM Mega Food Hall.
Can't wait to try DIY Poke? Add it to your MUST TRY list on the Booky app! Don't forget to share your food adventures with us by tagging us on Instagram @bookyapp and #bookymanila.
Reservations are accepted
View their Instagram account
2/F Madison Galeries, Don Jesus Boulevard, Alabang Hills, Cupang, Muntinlupa
(0995) 473-6224

YES to "healthy" food!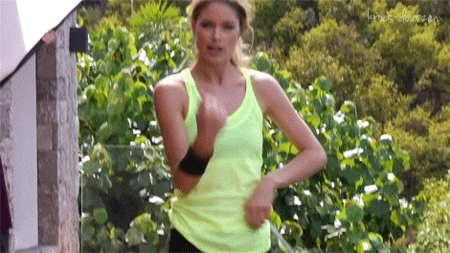 PHOTOS FROM DIY POKE AND THE BOOKY TEAM
Comments
comments