Oh, the smiles on our faces when we hear, "Unlimited."

What if we told you that there's a rustic surf and turf bistro that has an unlimited promo for every day of the week! *Cue tears of joy*. Unlimited Oysters and Wine and All-You-Can-Eat Crabs and Steak! What more can you ask for?
Mr. Mikael Degilla's El Cangrejo in Quezon City is famous for their fresh seafoods and juicy steaks and they've been a crowd favorite ever since they opened in November 2013.
Update: Check out the Top 10 Most Loved Restaurants in QC this month!
Also featured in: 14 of the Best Restaurants with Unlimited Wine Promos
Are you dreading the Monday blues, looking forward to Hump Day Wednesday, or celebrating TGIF? Come over and have Unlimited Oysters and Wine for only P895! Sounds good?
Fun fact: El Cangrejo's seafood is sourced locally in Bulacan.
What's on Tuesday and Thursday? They offer All-You-Can-Eat Crabs and Steak during 6pm to 10pm! Good news is that this offer is also available during the weekends, which is perfect for family gatherings. This promo is also priced at P895!
Fun Fact: Before devouring your perfectly cooked crab and steak, you'll be starting off your meal with a bowl of roasted pumpkin soup.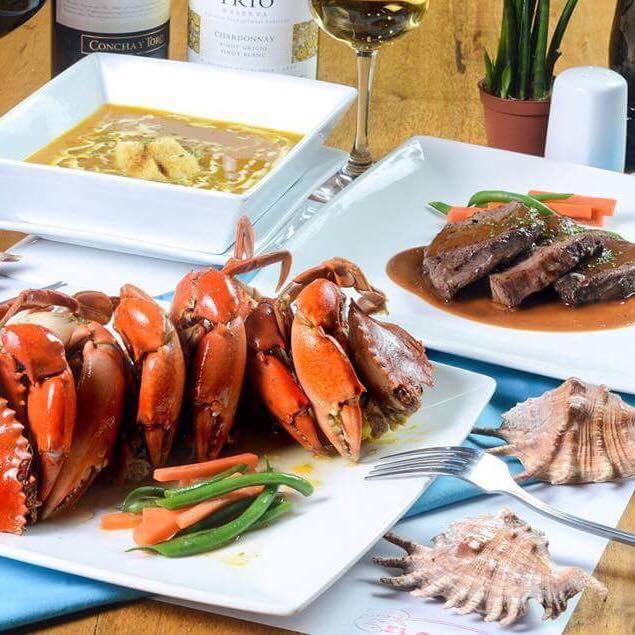 Fun fact: Upon request, you may also avail the All-You-Can-Eat Crabs and Steak promo every Monday, Wednesday and Friday at 6pm to 10pm! As long as there's an advance reservation, better to call a day before, and a minimum of 10 guests.
What's great about El Cangrejo, if you opt to have ala carte dishes, they have tasty and flavorful appetizers, entrees and pastas to choose from. Check out a few of their best sellers below!
Boneless Buffalo Wings
Deep fried boneless chicken coated in hot sauce served with a blue cheese with yogurt dipping sauce
Clam Steamers
Steamed clams infused in white wine broth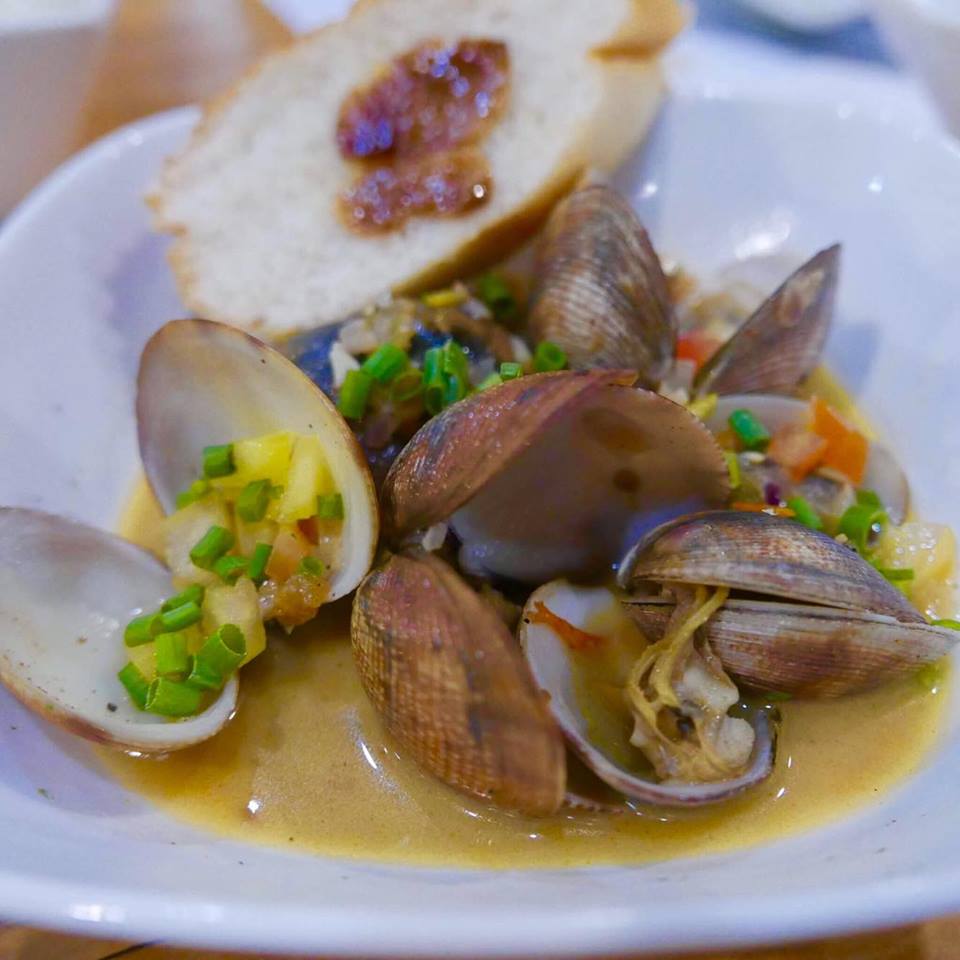 Grilled Prawns Aglio Olio
Olive oil based pasta tossed with a great amount of garlic and topped with grilled prawns
How to end a perfect meal? Have a slice of El Cangrejo Special Cake
No-bake Chocolate Cheesecake topped with Blueberry Syrup
What are you waiting for? Send a text brigade to your family and friends saying "Sea you at El Cangrejo!" and make your reservations for this week, next week and the weeks to come! Simply give them a call in advance so that the seafood you'll be having are readily fresh and available for you.
Reservations are accepted
View their Instagram account
Unit D1 Jardin de Zenaida, 34 Sgt. Esguerra Avenue, South Triangle, Quezon City
(02) 351-0700
You may find their contact number, menu and complete address in the Booky app. If you haven't downloaded the app yet, you can get it for free and it's available on the App Store and on Google Play.
Hooray for unlimited food!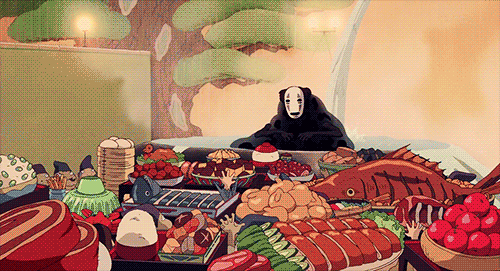 Comments
comments