Start your day in Spain!
Barcino is famous for its celebration and representation of Spanish culture through their restaurants and food. They offer authentic Spanish delicacies, both savory and sweet, and a wide range of wine choices. 
Their restaurants are vibrant, lively, and laced with a rustic charm; truly making you feel as through you've stepped into a Spanish taperia. In short, it's the perfect place to dine for a hearty and festive meal with friends or family.
Fun fact: They also offer unlimited sangria! 
Breakfast, for Filipinos, can be as simple or as grand as it gets. A sip of coffee, bread (or a full rice meal) and we're ready to go off and start the day. Not unlike what you might have on a Spanish morning.
This is why Barcino has decided to introduce the beauty of Spanish breakfast to Filipinos.
Desayuno by Barcino takes you to mornings in Spain. Taking inspiration from Barcelona, each dish seeks to introduce the richness and variety of Spanish breakfast, while also lending itself to some familiar Filipino flavors.
The experience is likened to sitting in a garden with your family and friends, enjoying hearty meals and lively conversations. The ambiance and the food, give a warmth to the experience, making it a very relaxing and pleasing way to start your day.
They offer different kinds of breakfast food like pancakes, omelettes, and fruit bowls, as well as heavier options like rice meals, arroz caldo, and champurrado.
Desayuno Pancake
Fluffy pancakes with whipped strawberry butter, maple syrup and lemon curd
Desayuno Tortilla (Omelette)
Desayuno's special omelette studded with spinach and manchengo cheese topped with jamon serrano
Avena Con Nueces Y Fruta
Assorted fruit bowl, kefir, granola, nuts and fruits
Also read: Tita's List of the Best Tapas Bars for Chismis Sessions with the Amigas
Desanuyo Arroz Caldo
Porridge with chicken, ginger, onion cracklings, saffron and roasted chicken inasal
Champurrado
Puffed rice and Venezuelan chocolate porridge, dulce de leche, bacalao flakes and milk
Their breakfast drinks menu consists of a selection of coffee, fresh fruit juices, and teas. You can also order Cava, their Spanish sparkling wine, and start the day with a toast.
Cava
Spanish sparkling wine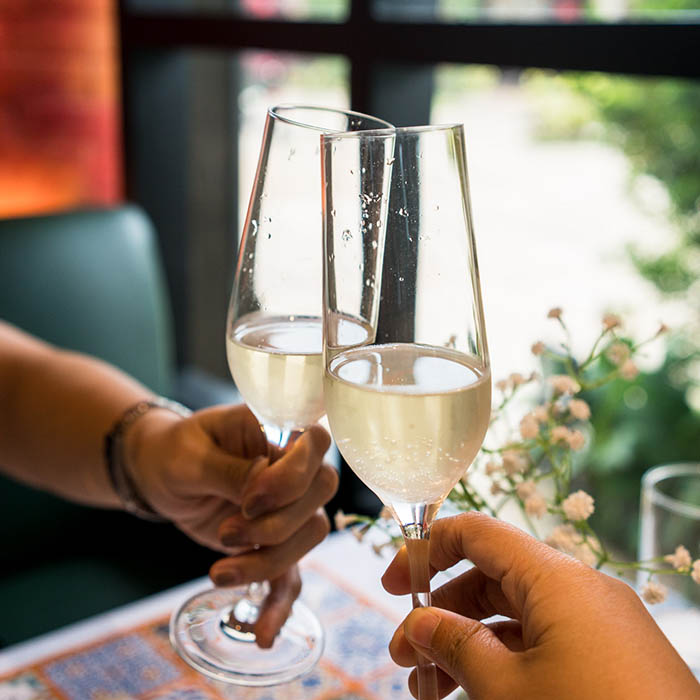 Also read: Stop Whining and Start Wining at these 17 Wine Bars in Metro Manila
Desayuno is currently being offered at their Santolan Town Center, Uptown Parade, and Molito branches. It is available from 7 am to 1 pm, Friday to Sunday at Barcino Santolan Town Center, while the Uptown Parade and Molito branches offer it daily from 7 am to 1 pm.
Insider Tip: Barcino in Rockwell will start offering Dasayuno real soon.
You don't have to wait for lunch or dinner to get the best of the Spanish experience, start your day in Spain with Desayuno by Barcino.
Reservations are accepted
View menu
View their Instagram account

Follow Booky on Twitter (@bookymanila) and Instagram (@bookyapp) to stay on top of foodie news! If you're not already enjoying the offline convenience of Booky, you can download the app for FREE on iPhone or Android. Discover over 900 of the top restaurants in Metro Manila and just watch as your foodiverse explodes!
Comments
comments