Get to know one of the biggest brands in the world.

It has been years since news broke out about IKEA coming to the Philippines. While the majority of all titos and titas can't wait to get their hands on affordable and chic furniture from the Swedish giant, us foodies are more excited about their Swedish meatballs and all the other good stuff they serve at the IKEA restaurant.
Here are a few things you need to know about IKEA first, starting with its founder and name.
Quick facts about IKEA
First and foremost, it is pronounced as "ee-key-ah" in Sweden.
IKEA was founded in 1943 by Ingvar Kamprad; it started as a mail-order business before it became the giant ready-to-assemble furniture store that it is now.
IKEA stands for Ingvar Kamprad (founder), Elmtaryd (where Kamprad grew up), and Agunnaryd (Kamprad's hometown). Its iconic blue and yellow colors are taken from Sweden's national colors.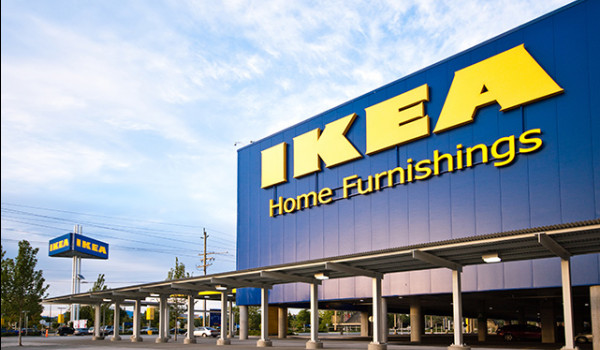 An average IKEA store is about 30,000 sqm. The first IKEA store, is located in Älmhult, Sweden, and has been turned into the IKEA Museum just last June 2016. The biggest branch to date is also in Sweden (Stockholm) recorded at 680,000 sq ft.
IKEA's founder is dyslexic, which is why each piece of furniture is named after proper words, not numbers. Living room items are often named after places in Sweden, bathroom furnishings are named after rivers and lakes. The company's most popular product is the Billy bookshelf.
As of March 2016, there are already 384 IKEA stores in 48 countries with several locations in Europe, Middle East, USA, Canada and the Caribbean with branches all over Asia including Australia, China, India, Thailand, Singapore, Hong Kong, South Korea, Japan, Indonesia, and Taiwan.
Now on to the more exciting stuff, the FOOD. Sweden is known for many things but their love for good food is something that Filipinos can relate to. That's why most of IKEA's stores have an in-house restaurant that sells a variety of freshly cooked meals and even desserts.
Check out some of their bestsellers.
Swedish Meatballs
A Swedish meatball is called Köttbullar and IKEA's version of it is as famous as the actual store itself. It's probably one of the top 3 reasons people actually go to IKEA stores for; they are cheap, easy to eat and delicious! It's usually served with a side of steamed vegetables, the traditional lingonberry sauce and potatoes.
In some locations like Kuala Lumpur, Malaysia, the potatoes have been replaced with French fries, while some serve mashed potatoes. Canada, among others, started offering vegetarian meatballs in 2015.
$1 hotdogs
The hotdogs are on everyone's must eat list at IKEA for being super cheap. Let's hope we can get them for P50 here!
Marinated Smoked Salmon (Gravad Lax) Plates
IKEA's Gravad Lax consists of marinated smoked salmon, dilled honey mustard, a dash of lemon juice and side salad. Salmon is one of Sweden's favorite dishes.
Chicken Wings
The fried chicken wings are one of the staple bites at IKEA. Meanwhile in HK, they serve chicken legs.
IKEA Soft Serve
IKEA shoppers are quite addicted to their soft serve ice cream. A soft-serve vendo machine pulls out a cone and do the swirling when you insert tokens.
Almond Chocolate Butterscotch Cake
IKEA serves a lot of cakes and pastries but this piece right here is definitely at the top of everyone's favorite IKEA food list.
IKEA also offers other plates and dishes depending on which store you're visiting. We hope we get a special uniquely Filipino dish on their menu!
Candy heaven
Swedes are big on sweets as well! That's why IKEA has a Candy Corner called "lösgodis" where you can buy Swedish candy by the pound. Make sure to make this your last stop if you're with kids!
Fun fact: Sweden eats the most loose candy per capita in the world, according to this site.
IKEA Beer
IKEA has their own line of beers! Choose from a variety of brews ranging from lager beer to dark ales.
According to a Facebook note from Philippine STAR, IKEA Philippines is set to open its first store in Mall of Asia, in between the SMX Convention Center and the Area, and another one beside SM Fairview! We are beyond excited for the limitless possibilities ahead of us.
Follow us on Instagram (@bookyapp) and our foodie community hashtag #bookymanila to get the latest scoop on restaurant openings and happenings in and out of the metro.
Comments
comments