Extra rice, extra happy.

As Filipinos, the #extrarice life is very real. It has become both a talent and skill to not only finish five scoops of rice with just one pecho meal at Mang Inasal, but also making sure that by the end of the meal, your ulam and rice are both wiped evenly clean.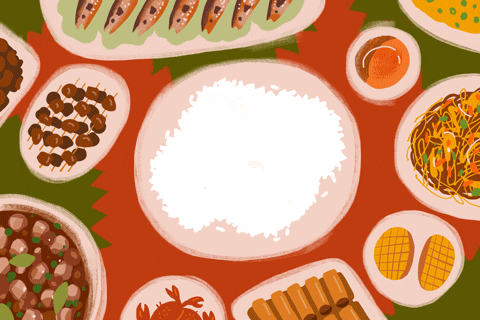 After searching far and wide (a.k.a. Reddit and Twitter), we've put together a rundown of the different types of ulam one encounters and the rice ratios to go with them. At the end, we've listed some restaurant meals that people believe have achieved the perfect ratio.
Ulam Level: Regular
Regular ulam pertains to dry viands like fried chicken, longanisa, barbeque that do not come with a sauce base. While most ulams in this category will be satisfied with one serving of rice (1:1), it's a common occurrence for it to reach a ratio of 1.5:1.
Ulam Level: Saucy
Adobo, kaldereta, bistek, and the like are considered saucy ulams. The flavored sauce combined with the proteins in saucy ulams will compel you to order an extra rice or two from the get-go. 3:1 or three rice is to 1 saucy ulam is the general consensus for this category.
When there is sabaw involved
Things get a little complicated when you throw a bowl of soup into the mix. While some believe that the 3:1 ratio still applies, others use a 2:1:1 of two rice, 1 ulam, and 1 sabaw. However, if it's just rice and soup we're dealing with, 1:1 is a safe bet.
When you're on a budget
If you're already scraping the bottom of your wallet, the solution is to add more rice. Oftentimes the construction worker ratio of 3:0.5 and sometimes 3:0.5:1 (three rice, 0.5 ulam: 1 Cobra) is applied. Going as far as 5:05 if things are really tight isn't unheard of either.
Unli-situations
There is a difference between unlimited rice and an all you can eat buffet. As a general rule for the former, Filipinos believe that the more rice you have at your disposal, the more you may partake in. In this situation, ∞:1 keeps everyone happy.
For buffets, however, you want to fully experience the multitude of viands in front of you and so 0:∞ is the way to go. We'll allow 1:∞ if there is fried rice involved. Ease on the drinks too.
Also read: 13 Popular Restaurants You Didn't Know Serve Unlimited Rice
Ratio Achieved
Netizens agreed that at restaurants, a 60/40 serving of rice to ulam is reasonable. While karinderias and lower end restaurants may require a more realistic 70/30. Here's a list of meals that people believe to have the perfect ratio:
Lunch Special Menu – FAT
FAT's Lunch Special menu includes Crispy Pork Belly Binagoongan, Porkchop in Creamy Mushroom Sauce, and Spiced Pan Roasted Pork Loin, all priced under P200 each.

View menu
View their Instagram account
Forbes Town Center, 29th St cor Rizal Dr, Burgos Circle, Fort Bonifacio, Taguig
(02) 834-8600
Poke Poke – multiple branches
East meets West at Poke Poke. The Hawaiian concept lets you to customize your own poke bowl, giving you the freedom to choose from a wide array of ingredients and toppings like salmon, unagi, steak, rice, bacon, avocado and peanuts.
Booky's all-new feature lets you enjoy Buy One Get One (BOGO) promos at your favorite restaurants throughout the metro. Claim these exclusive deals through the app and save as much as Php 899! 
Enjoy the best of Hawaii, or better yet, share it with a friend! Get double the SPAM MUSUBI, SEAWEED SPAM, NUTTY TOFU, and KRAZY KANI when you use Booky.
Buy 1 Get 1 Spam Musubi
Note: Claim the coupon and save Php 220 when you visit ANY branch
Buy 1 Get 1 Seaweed Spam
Note: Claim the coupon through the Booky app and save Php 240, when you visit the branch in SM MEGAMALL.
Buy 1 Get 1 Nutty Tofu
Note: Claim the coupon and save Php 199, only in SM MEGAMALL
Buy 1 Get 1 Krazy Kani
Note: Claim this coupon exclusive to the SM MEGAMALL branch and save Php 240!
DOWNLOAD APP & CLAIM COUPON
View menu
View all branches
View their Instagram account
Recovery Food is a laid-back restaurant known to alleviate hangovers after a good night out. Their menu specials are Hey Jude's Paksig, S.S.T and My Mami.
No reservations accepted
View menu
See branches
Rodic's Diner is an all-day breakfast place that started in UP Diliman and known for its Tapsilog and other silog meals.
No reservations accepted
View menu
See branches
Established in 2007, Banapple is a bakery & cafe serving freshly-baked pies, cheesecakes, as well as sandwiches, pasta and entrees.
No reservations accepted
View menu
See branches
Rice be with you.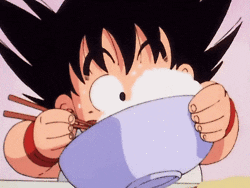 Watch out because The Booky Report is going to bring you more stories, lists, and news on all things edible!
For more food, food, food, download Booky and discover 800 of the top restaurants in Metro Manila and just watch as your foodiverse explodes!
Comments
comments