Book a table now and get ₱500 off all day!
Korean food has a special place in our hearts; from Korean barbecue, bibimbap, bingsu, to that dangerously red kimchi that we've come to know and love – we just can't get enough! Dozens of K-restaurants have popped up in the Philippines over the last few years, but none quite like Kko Kko.
Book a table and get a discount!

Kko Kko, known across the Metro for their Chicken Cheese Fondue, recently opened a branch in Market Market! Tucked neatly by the McKinley Parkway roundabout, this modern Korean chicken house uses traditional and contemporary recipes from owner Grace Lee and her mom.
Updated: Check out the Top 10 Most Loved Restaurants in BGC this month!
The interiors are a modern mix of cabin-esque wood, cool light fixtures, and greenery plastered all over the walls, similar to what you'd find at Kko Kko's other locations. The Market Market! branch also has a 14-seater function room for your private pigging out.
Insider tip: This branch also has an in-house comfort room and free wifi!
While Kko Kko won't be pulling the Chicken Cheese Fondue from the menu anytime soon, they also have a bounty of other Korean dishes worth sinking your chopsticks into.
Mandoo
Fried Korean dumplings
Padak
Boneless chicken thigh tossed in Yang Nyum sauce of your choosing and topped with shredded leeks
Fun Fact: The name Kko Kko is based on the sound the chicken makes!
Dosirak
Korean lunchbox served with sweet dilis, cooked kimchi, and egg
Choose from 5 different flavors: Galbi Jim (beef rib stew), Dakdori Tang (spicy chicken stew), Daeji Bulgogi (pan fried spicy marinated pork), Beef Bulgogi (pan fried marinated beef), or Samgyupsal BBQ (barbecue pork belly tossed in a sweet and spicy sauce)
HOW TO EAT YOUR DOSIRAK
Step 1: You won't be able to help it so go ahead and take a few bites of your Korean lunchbox (to make some space).
Step 2: Put the lid back on.
Step 3: Shake it!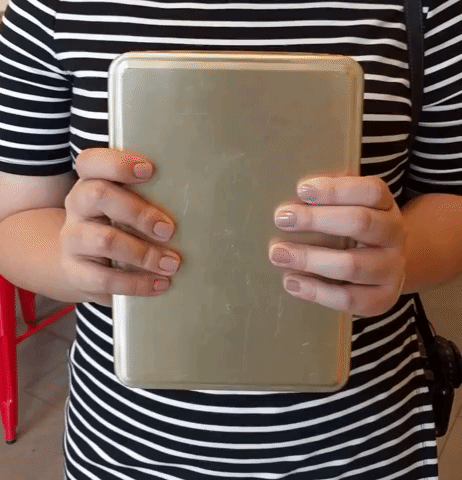 Fun Fact: Shaking the Dosirak box was inspired by school children's lunchboxes in their backpacks and how their food would dislodge and get shaken up because of all the running!
Rabokki
Korean ramen, tteok (rice cakes), odeng (Korean fish cake), white onions, cabbage and topped with cheese simmered in a spicy soup cooked on the table
Rabokki Upgrade
After you've slurped up your rabokki, you can upgrade and revive your "tira" to a rabokki fried rice. The upgrade comes with Korean rice, spicy Korean ham, sesame oil, and nori strips. They fry the rice in front of you or you can opt to mix it up yourself. This one's worth it, trust us!
Insider tip: You can also add cheese to your Rabokki Upgrade!
Yakult Soju Ice
Fun Fact: All Kko Kko branches serve icy refreshers like Soju Ice and Snow Bingsu but they all started here at Market! Market!
Melon Soju Ice
Salted Caramel Soju Ice
Kko Kko also has a fridge full of Korean drinks and sodas like coco juice, carbonated milk (think yakult soda!), and cinnamon soda. You can also get draft beer, unique to the Market! Market! and Saphire Bloc branches.
So the next time you have a craving for Korean food and want to try something unique—whether it's shaking a dosirak, a rabokki upgrade, or the chicken cheese fondue—Kko Kko quite literally has it all.

View menu
View their Instagram account
G/F Market! Market!, Fort Bonifacio, Taguig (in between North Park and Mercury Drug)
(02) 845-3788
Did you know that with Booky Prime, you can reserve a table at 800 top restaurants and get over 50 buy one get one deals in Metro Manila? Sign in to your account now on the web or in our app to get free P1,000 in savings!
Keep tagging us on Instagram @bookyapp #bookymanila so we can join your food trips around the city. We see you!
Comments
comments