Brace up for tomorrow!
For those not in the know, tomorrow (March 13) is National Breakfast Day and McDonald's is back at it again with its yearly tradition of treating the public with it's signature breakfast sandwiches.
For one day only,
McDonald's is giving away
FREE BREAKFAST SANDWICHES
from 6am – 7am
Also read: 15 Popular Restaurants You Didn't Know Give Free Desserts
Among the sandwiches they'll be giving out, returning favorites are the Egg McMuffin and Sausage McMuffin, while a new offering this year is their new Burgerdesal which is a breakfast version of their signature Burger McDo.
Unlike previous Breakfast Day giveaways where there is a set number of sandwiches which will be given out, this year McDonald's will be giving them out non-stop for one hour, from 6am-7am. As long as you make it to the counter before 7:00, you'll surely have a free sandwich to enjoy.
Insider tip: The giveaway is strictly one free sandwich per person so don't be greedy and fall in line again because it won't work.
So plan your morning tomorrow now and search for the closest McDonald's branch near you on the Booky app so you know where to run when the clock strikes 6:00 tomorrow!
No reservations accepted
View all branches
View their Instagram account
Don't forget to share your Burgerdesal with us on your social media, tag us on Instagram @bookyapp and use the hashtag #bookymanila!
You can also easily view all McDonald's branches in your Booky app. Just type in "McDonald's" or "nearby McDonald's" to find the nearest branch. If you still haven't, download Booky to search and book restaurants offline!
See ya'll in line tomorrow!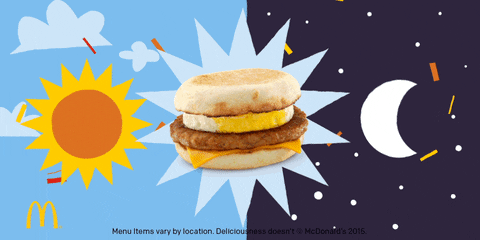 Comments
comments