We can only hope they never ever close down.

These restaurants have withstood time and the horrific traffic build-up in the Metro and continue to be top of the list venues for momentous Pinoy family occasions like wedding receptions, baptisms and Lolo and Lola's birthdays. They may not have the newest interiors or the most high-end order-taking facilities, but they also have not, for the last decades, disappointed their patrons.
Here are 10 oldies but goodies that have stood the test of time.
10. Cafe Juanita – Kapitolyo (since 1990)
Located in their second home in West Capitol Drive in Kapitolyo Pasig, Cafe Juanita has been a neighborhood favorite. Inspite of the restaurant boom in the area, this place continues to pack itself to the brim and provide great Filipino dishes to its guests. Enjoy its kitschy details and treats for the eyes thanks to its eclectic and over the top Asian-inspired interiors.

View menu
View their Instagram account
2 United St., Kapitolyo, Pasig
(02) 632-0357
9. Ilustrado – Intramuros (since 1989)
Ilustrado is a fine dining Filipino-Spanish restaurant that has been operating since 1989 inside the historic walled city, Intramuros.
Insider tip: Plan a trip here at the end of a day spent around Intramuros.

View menu
View branches
744 Calle Real Del Palacio, Intramuros, Manila
(02) 527 3674
Cafe Adriatico is a 36-year old Filipino-Spanish bistro located in the heart of Manila. It is a pioneer and the iconic flagship restaurant of the LJC group of restaurants. Despite being old, one cannot discount the old charm it continually brings to its loyal patrons, including stars and politicians.
Reservations are accepted
View menu
View all branches
1790 Remedios Circle, M. Adriatico St., Malate, Manila
+63 2 738-8220
7. Korea Garden – Jupiter St. (since 1974)
The country's first romance with Korean food started in 1974 when the first Korean restaurant opened its doors. A hundred other Korean restos have come and gone, but the one that started it all still remains.
Fun fact: Our first romance with Korean food started with just that – romance. A tale of boy meets girl: a Filipino military fell in love met a South Korean woman and the rest was history. She moved here and they opened a Korean kitchen because she missed her country's food.
No reservations accepted
View menu
128 Jupiter St., Bel-Air, Makati
(02) 895-5443
6. Shantung – West Triangle (since 1958)
Shantung Restaurant first opened its doors in August of 1958. With only by word of mouth, this hole-in-the-wall Chinese restaurant gained traction, making generations of people come together through authentic Chinese food and special get togethers. What's the best part of the dining experience here at Shantung? Their authentic Mandarin dishes which will surely transport you to the streets of China. No wonder they've been in the food industry for a very long time! Read our full feature here.

View menu
View their Instagram account
96 West Avenue, Philam Homes, West Triangle, Quezon City
(02) 928-4409
Their Fried Chicken is one of a kind, good to the last bite, crispy-tender, best tasting chicken in Town! Try their renowned Kiam Pong fried rice, originated by founder Lim Bee Uy herself.
No reservations accepted
View menu
View branches
4. Little Quiapo – Quezon City (since 1949)
It's never not a good time to have some Little Quiapo Halo Halo, which we recommend. Serving that unforgettable pinoy dessert since 1949, this quaint restaurant located in the quiet community of Diliman QC has attracted guests for various family celebrations.
Reservations are accepted
View menu
View branches
View their Instagram account
90 Malakas St., Pinyahan, Quezon City
(02) 922-4131
Who has not eaten at Max's? With their competitive advertising and almost known by heart menu, this place will always be an oldie but a goodie.
Insider tip: Enjoy Buy 1 Get 1 Chicken Sisig Rice Bowl and Sago't Gulaman at Max's with Booky! Read more here.
DOWNLOAD APP & CLAIM COUPON


View menu
View their Instagram account
998 Roxas Blvd., Malate, Manila
(02) 7-9000
When doors first opened for this 75-year old restaurant, it was merely a small business venture for husband and wife Alex and Engracia Reyes. With their spread aptly described as "Food fit for Royalty", Aristocrat has been and forever will be a family favorite.
Fun fact: It's known for being the house of the best chicken barbeque!
Reservations are accepted
View the full menu
View their Instagram account
432 San Andres St. cor. Roxas Blvd., Malate, Manila
(02) 524-7671
1. Ma Mon Luk – Quiapo (since 1920)
Serving their famous Chicken Mami and Siopao since the '20s, this restaurant seem to have a special place in the hearts of our parents.
No reservations accepted
View the menu
545 Quezon Blvd., Quiapo, Manila
(02) 733-7596
Watch out because The Booky Report is going to bring you more stories, lists, and news on all things edible!
For more food, food, food, download Booky and discover 900 of the top restaurants in Metro Manila and just watch as your foodiverse explodes!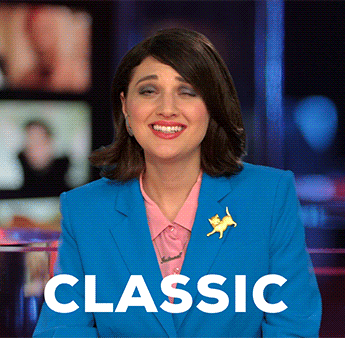 Comments
comments