We can only hope they never ever close down.

These restaurants have withstood time and the horrific traffic build-up in the Metro and continue to be top of the list venues for momentous Pinoy family occasions like wedding receptions, baptisms and Lolo and Lola's birthdays. They may not have the newest interiors or the most high end order taking facilities, but they also have not, for the last decades, disappointed their patrons.
Here are 8 oldies but goodies that have stood the test of time.
7. Cafe Juanita – Kapitolyo (since 1990)
Located in their second home in West Capitol Drive in Kapitolyo Pasig, Cafe Juanita has been a neighborhood favorite. Inspite of the restaurant boom in the area, this place continues to pack itself to the brim and provide great Filipino dishes to its guests. It's for people who like kitschy details and treats for the eyes thanks to its eclectic and over the top Asian-inspired interiors. It's not for people who prefer simple menus. We recommend their Bagnet Salad and Kare Kare. Our insider tip, at times, you may chance upon having live piano music while enjoying your food and the decors of the place.
Reservations are accepted
View the full menu
View their Instagram account
2 United St., Kapitolyo, Pasig
(02) 632-0357
6. Shantung – West Triangle (since 1958)
Shantung Restaurant first opened its doors in August of 1958. With only by word of mouth, this hole-in-the-wall Chinese restaurant gained traction, making generations of people come together through authentic Chinese food and special get togethers. What's the best part of the dining experience here at Shantung? Their authentic Mandarin dishes which will surely transport you to the streets of China. No wonder they've been in the food industry for a very long time! Read our full feature here.

View menu
View their Instagram account
96 West Avenue, Philam Homes, West Triangle, Quezon City
(02) 928-4409
(Branch Closed)
Originally located in Binondo, Savory or "sa-boh-ree" as locally pronounced by everyone, has expanded into several branches all over the country. It's for easy family lunches where Mom and Pops do not have to argue about what to order because we recommend the all time favorite Original Savory Chicken and Original Savory Escolta Pancit Canton. It's not actually fine dining so, be ready for a bit of noise from the family on the other table with kids running around. UPDATE: The Original Savory in Escolta burned down
Reservations are accepted
View the full menu
201 Escolta St, Sta. Cruz, Manila
(02) 243-0662
4. Little Quiapo – Quezon City (since 1949)
Though it may be the Christmas season with chilly air and cold winds, its never not a good time to have some Little Quiapo Halo Halo, which we recommend. Serving that unforgettable pinoy dessert since 1949, this quaint restaurant located in the quiet community of Diliman QC has attracted guests for various family celebrations. It's for that day when you crave home cooked food and just want a homey place to eat at. It's not for big occasions as the parking is limited to a few cars, although street parking is allowed. Our insider tip, try to avoid weekday lunch times as the restaurant is located behind Government Main offices (SSS, LTO and NSO) which may have you waiting a bit for seat.
Reservations are accepted
View the full menu
View their Instagram account
90 Malakas St., Pinyahan, Quezon City
(02) 922-4131
Who has not eaten at Max's? With their competitive advertising and almost known by heart menu, this place will always be an oldie but a goodie. It's for small banquets shared by family and friends, as they offer several packages and gives their customers a bit of change from the usual fast food party celebration. It's not for people who are big beef eaters as the star of their menu is chicken. We recommend of course, Max's Fried chicken. Our insider tip: check out their new Buy 1 Get 1 Fish Fillet Rice Bowl. Super sulit!
DOWNLOAD APP & CLAIM COUPON
View the full menu
View their Instagram account
998 Roxas Blvd., Malate, Manila
(02) 7-9000
When doors first opened for this 75 year old restaurant, it was merely a small business venture for husband and wife Alex and Engracia Reyes. With their spread aptly described as "Food fit for Royalty", Aristocrat has been and forever will be a family favorite. It's for the barbeque connoisseur who craves for that classic sweet, tangy grilled flavor. We recommend their Aristocrat Classics (Chicken Barbeque, Pork Barbeque and Pork Spareribs Barbeque). It's not for quiet lunches and romantic candlelit dates, as the popularity of the place make for a lot of patrons checking in and out of the establishment at any given time of the day. Our insider tip, should you want to have their chicken barbeque delivered to your home, be ready to order a bit more for one person as they have a minimum order price.
Reservations are accepted
View the full menu
View their Instagram account
432 San Andres St. cor. Roxas Blvd., Malate, Manila
(02) 524-7671
1. Ma Mon Luk – Quiapo (since 1920)
Serving their famous Chicken Mami and Siopao since the 20's, this restaurant seem to have a special place in the hearts of our parents. It's for people on a budget but want authentic Chinese food. Its not for the younger crowd who are picky on the aroma and ambiance of the place as the restaurant has that peculiar Ma Mon Luk aroma its regulars are so akin to. We recommend the Original Mami and Special Siopao combo on a cold rainy day. Keeps you warm and happy inside. Our insider tip, enjoy the aroma of the restaurant instead of fighting it. It adds to the total ambiance of the place.
No reservations accepted
View the menu
545 Quezon Blvd., Quiapo, Manila
(02) 733-7596
Watch out because The Booky Report is going to bring you more stories, lists, and news on all things edible!
For more food, food, food, download Booky and discover 900 of the top restaurants in Metro Manila and just watch as your foodiverse explodes!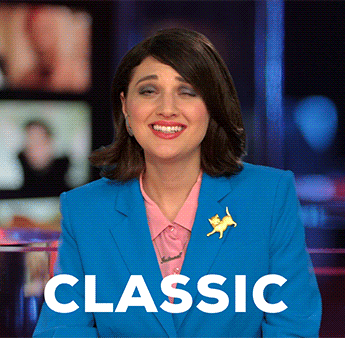 Comments
comments