We're so ready!
Filipinos definitely love Chinese food. Concepts like Din Tai Fung and Tim Ho Wan witnessed warm welcomes when they first set foot in Manila. Very soon, we're adding one more world-renowned concept to that list–and it's perfect for all Xiao Long Bao lovers.
Paradise Dynasty is the world's first restaurant to offer colorful Xiao Long Bao in unique flavors. It is a casual dining concept by the Singapore's famous Paradise Group, which is home to 12 widely acclaimed brands such as ParaThai and Paradise Hotpot. CEO of Paradise Group Eldwin Chua drew inspiration from his frequent travels in China and started Paradise Dynasty with the goal of providing diners with a valuable dining experience at prime locations but at affordable prices.
Since opening their first restaurant concept in 2002, the Paradise Group now runs over 30 restaurants in Singapore and over 20 restaurants overseas in Malaysia, Indonesia, China, Japan, Hong Kong, Taiwan, Dubai, Philippines, Australia and London.
Apart from having beautiful interiors, it offers an innovative take on northern and southern Chinese cuisine. The open kitchen with their skillful chefs is a sight to see and an attraction in itself.
It first opened along Orchard Road, Singapore in 2010, and has since become world-famous for 8 never-before-seen Xiao Long Bao flavors: Original, Black Truffle, Foie Gras, Garlic, Ginseng, Szechuan, Crab Roe, and Cheese.
Insider tip: Enjoy all 8 flavors by ordering their Specialty Sampling Basket!
Photo from @misstamchiak
Today, Paradise Dynasty has bagged several awards in the global culinary industry–not to mention being named as one of Singapore's Best Restaurants by The Straits Times and Singapore Tatler.
Don't forget to check out their other dim sum, especially the Steamed Tianjin Buns, Radish Pasty, and Mantou Buns. Some branches even have themed buns in designs like Hedgehogs, Pigs, and Baymax!
Aside from their dim sum, diners love Paradise Dynasty for their 18 types of handmade La Mian, which is basically Chinese Ramen. It's made of hand-pulled noodles and their signature Pork Bone broth, with available toppings like Braised Pork Belly, Seafood, and more.
Fun fact: Paradise Dynasty's stores usually have an open kitchen setup so diners can see the chefs preparing their food.
Paradise Dynasty is NOW OPEN at the new S Maison of Conrad Manila.
Are you excited to try Paradise Dynasty? Don't forget to add it to your MUST TRY list on the Booky app! Show us all your food adventures by tagging us on Instagram @bookyapp. Use the hashtag #bookymanila to be featured!
NOW OPEN
View menu
View Instagram account
Level 1, S Maison, Conrad Manila, Seaside Boulevard cor Coral Way, Pasay City
Tummies = ready.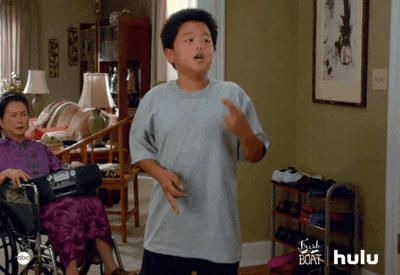 Comments
comments