Book a table now and get P300 off!
Can you think of anything more beautiful than a poke bowl? It's colorful, it's fun, and it's fresh. Plus, there are about a bajillion ways to make them so you can't not find a combination that you like.
Fun Fact: Poke means "to cut" or "to slice" in Hawaiian. It also refers to typically a fish salad but is also made with seafood, meat, and vegetables.
Book a table now and get a discount!
Take a one turn detour from C5 and you can find yourself at Poke Shack, a little restaurant dedicated to these bowls that allow you to mix and match ingredients and toppings to your heart's desire.
The small restaurant has a relaxed, seaside shack vibe that will make you feel like you're sitting on the sand, poke bowl in hand, and the crashing waves in the background.
Update: Check out the Top 10 Most Loved Restaurants in Quezon City!
After a trip to New York and getting his first taste of poke, the owners of Poke Shack knew right away that this was something he wanted to bring back to the Philippines.
Try it: Download Booky and get P300 off when you book a table at Poke Shack!
For those of you who don't know, a poke bowl consists of a base; at Poke Shack, you can choose from rice, noodles, or salad bases. These can also come in half portions if you're trying to cut back. Then there's your protein, sauce, and toppings!
Crab Crocutes
Salad Chips
If raw fish isn't your thing, you can request to have the fish cooked. Poke Shack is also keeping things interesting by introducing us to some newer, non-traditional poke flavors like the Greek inspired Santorini Shawarma, Beefy Cheese Machine, Salted Egg Crunch, and Mediterranean Catch.
Santorini Shawarma on Rice
Chicken shawarma, shitake mushroom, celery, boiled egg, spring onions, cherry tomato, black tobiko, black olives with aioli sauce
Fried California Rolls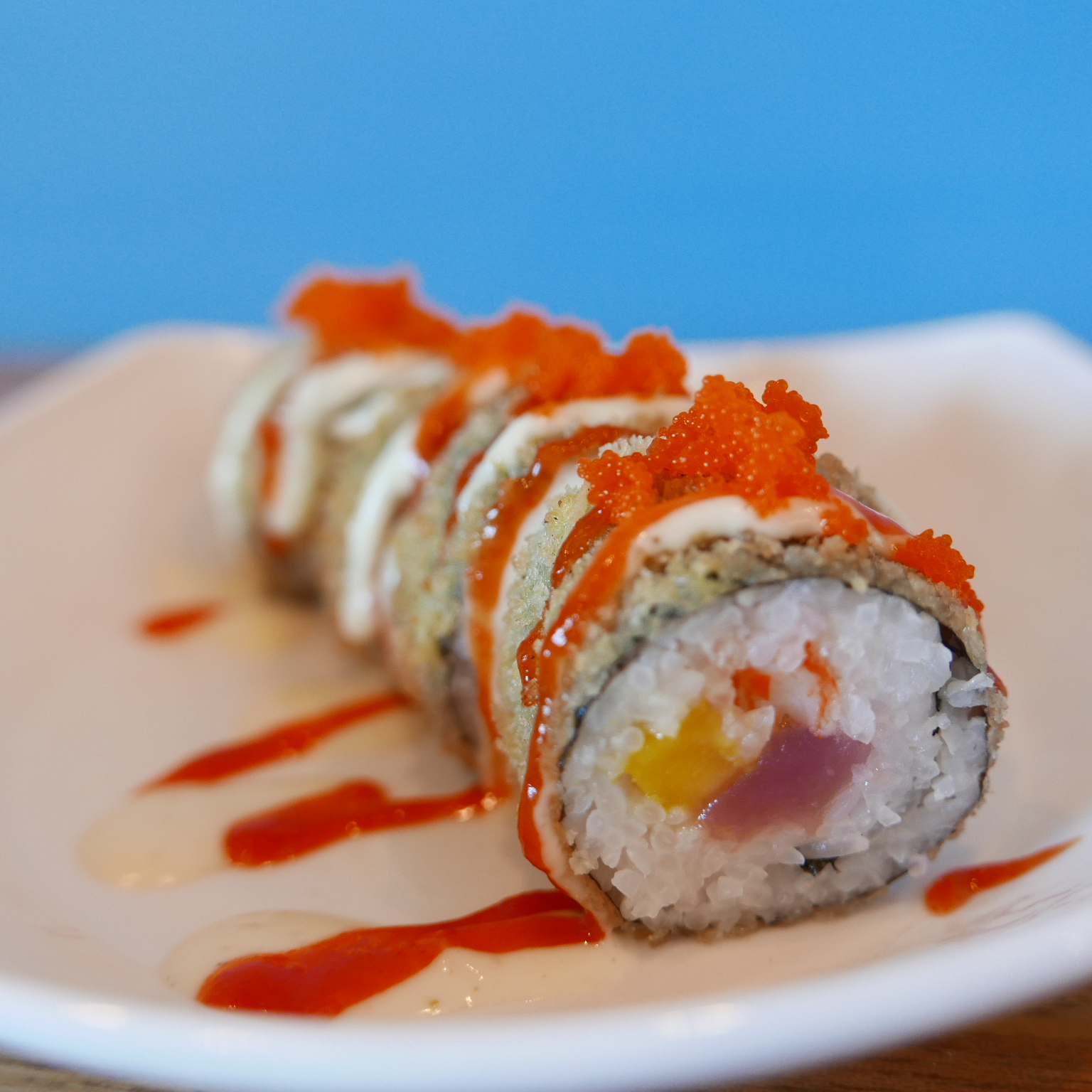 The restaurant offers over a dozen different flavors for seafood, meat, and vegetarian/vegan poke bowls and if there's an ingredient or two in their mixes that you're not too fond of, you can ask to replace the ingredient.
Beefy Cheese Machine on Rice
Beef, cheese, corn, pickled cucumber, white onion, cherry tomato, spring onion with ailoi sriracha
California Tuna on Noodles
Tuna, kani, pepper, salt, lemon, onion, cashew nuts, sriracha, celery, crispy showa mix, ebiko, black sesame seeds, mango with aioli
Even better, you can make your own poke bowl and let your inner mad scientist run wild with the possibilities!
Shack Standard on Rice
Tuna, celery, onion, crispy showa mix, ebiko, furikake, sesame seed with classic poke sauce
Salmon Sriracha on Salad
Salmon, celery, onion, crispy showa mix, ebiko, furikake, sesame seed, with sriracha mayo
Read more: 11 Places to Get Yummy Poke in Metro Manila
Ramen Bautista
Poke can be as simple or complex as you want it to be and depending on your appetite,  Typically, poke and raw fish is more on the pricey side so Poke Shack is looking to make things more affordable (nothing over P250!) and approachable for everyone.

View menu
View their Instagram account
G/F Tera Tower, Bridgetowne, C5 cor. Ortigas Ave., Quezon City
(0926) 071-8992
Watch out because The Booky Report is going to bring you more stories, lists, and news on all things edible!
For more food, food, food, download Booky and discover 1,000 of the top restaurants in Metro Manila and just watch as your foodiverse explodes!
Comments
comments