Well played, Kettle Korn, well played.
While the idea isn't exactly new, especially with the surge of new cafes serving popcorn-overloaded desserts and drinks, Kettle Korn is the first to actually make it a full blown specialty store. With a big advantage on its tail being a popcorn retailer already, its first branch in Fairview aims to reintroduce our well-loved movie finger snack to a whole new unique dessert item and experience.
Popcafe debuted last March starting with its signature Popstix.
It's like popcorn on steroids, all thanks to science! Imagine freshly popped corn, shaped into a ball with various ingredients and drizzled with special sauces. It is then dipped in nitro to give it that frozen and smoky effect.
Popcafe offers a bunch of popstix flavors including Matcha, Caramel Green Apple, The Elvis, S'mores, Green Mango and Oreo. Each stick pairs the best popcorn flavor that matches the ingredients mixed drizzled with either white or dark chocolate sauce.
For health conscious eaters, Popcafe also offers lighter and healthier popcorn options.
New on the menu!
POPROCKS is now available also. It is a set of 4 mini popstix served with your own Liquid Nitrogen in a cup. How fun! (This is only for dine-in customers)
Aside from their out of this world popcorn creations, Popcafe still serves your favorite popcorn in buckets or sealed packs for you to take out and enjoy.
If you're in the area, drop by the SM Fairview Annex to try this one of a kind dessert experience. Show us what you're ordering, tag us on Instagram @bookyapp!
[UPDATE]
Follow us on Instagram for a chance to win!
Contest period: September 5-25, 2016
Interested to try other liquid nitrogen-blasted desserts around the metro? Also read: 10 Cool Spots in Manila for Nitrogen Ice Cream
No reservations accepted
View their Instagram account
G/F SM Fairview Annex, Fairview, Quezon City

It's like unicorn ice cream!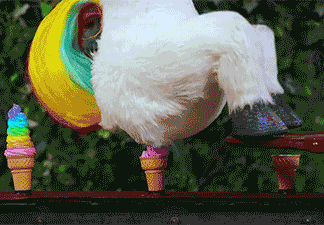 Comments
comments