Say hello to your new favorite hideout.
Makati is always bustling with great new eats. When it comes to must-visit cafes and coffee shops, you can easily name more than 10 in this city alone. That said, The Rabbit Hole still manages to set itself apart from the pack–from its interiors down to the food.
The Rabbit Hole is a picturesque cafe and restaurant by beauty and food blogger, Maxine Marcelino, you probably know her as @maxieissuper on Instagram. With lessons from her family's success in the catering business, they've curated an international comfort food menu that includes all-day breakfast plates, signature pastas, coffee, cakes, and more.
The clean, pastel-hued interiors are the product of Max's personal style, as seen on her Instagram feed. Decorations like quirky wall clocks and garden-inspired details will also remind you of Alice in Wonderland–the inspiration behind its name. The ambiance combined with delicious and affordable food make this restaurant perfect for lunch breaks, coffee sessions, and catch-ups with your best friends.
Insider tip: They have available sockets and free Wi-Fi, perfect if you're planning to work all afternoon.
The Rabbit Hole's menu starts off with their 'Nibbles'  which can become full meals when enjoyed with their plain, garlic, or kimchi fried rice. Choose from a variety of Asian favorites such as their Fried Spring Rolls, Pork Sisig, and the Chicken Satay.
Chicken Satay
Four chunky sticks of boneless chicken thighs served with their special peanut sauce and cucumber relish
Among the lunch crowd, the Specials (which are all rice meals) are a big hit. The prices for these dishes range from only Php 135-195, but they don't scrimp on servings (or quality) either.
Chicken Teriyaki & Kimchi Rice
Tender slices of chicken thighs with a teriyaki glaze, served with semi-spicy kimchi fried rice and a perfectly cooked sunny side up egg. P.S. There's a Korean Belly Beef version, too.
Korean Fried Chicken Wings
This simple dish is arguably one of the best Korean fried chicken wings in town. The ginger soy flavor is consistent through every bite, not just on the coating. For Php 135, it can easily replace your go-to office lunch; you can even order two servings and not feel guilty about the price.
As a pasta lover herself, Max made sure to offer crowd favorite dishes such as Lasagna, Creamy Pesto, and of course–Truffle. They even have 'Chinese Spaghetti', which comes with tofu chips. Insider tip: Servings for pastas are good for 2.
Beefy Bolognese
Spaghetti, ground pork and beef, parmesan cheese
Truffle Cream Pasta
Al dente fettuccine in a rich truffle cream sauce, topped with thin slices of fried shiitake mushrooms, truffle oil, and grated parmesan cheese.
For big groups, their 'Rabbit Crew' dishes are the way to go. Choose from the Chicken Basket, Filipino Favorites, or their Crispy Pata Platter.
Crispy Pata Platter
Boneless crispy pork knuckles with four pieces of crispy fried lumpia, one of the signature dishes by Carlito's Catering owned by the Marcelino family.
Insider tip: All 'Rabbit Crew' Set Meals are served with 4 cups of rice and 4 glasses of iced tea. With prices ranging from P380-550, you can pay less than Php 100 each for a group of 4.
If you have a major sweet tooth, you must try Rabbit Hole's desserts–all of which are as delicious as they look. The definite standouts are the Brazo De Mercedes, Purple Yam Cake, and the newly released Ube Brazo Cake.
Brazo De Mercedes
Fluffy layers of meringue with a rich custard filling–a huge treat for only Php 70 per slice.
Purple Yam Cake
Ube-flavored sponge cake sandwiching a thick layer of ube halaya, coated in purple yam icing
Ube Brazo Cake
A purple yam-flavored twist on their traditional Brazo de Mercedes
Mocha Chiffon Cake with Buttercrem Icing
Insider tip: You can easily pre-order whole cakes for pick-up.
As for drinks, you cannot go wrong with their House-brewed Iced Tea and their Mango Shake. Need a boost of caffeine? They have a good coffee selection with favorites such as the Flat White, Cappuccino, and their Matcha Latte. You'll love their takeout cups, too!
Insider tip: Worried about parking? They have free parking spaces in the building.
Despite being located outside Makati's foodie-favorite neighborhoods like Legaspi or Salcedo Villages, The Rabbit Hole is certainly worth the trip. Curious to try it out? Add them to your MUST TRY list on the Booky app! Show us your food adventures by tagging us on Instagram @bookyapp and #bookymanila. Let us know your new restaurant finds by emailing us at support@phonebooky.com.
Reservations are accepted
View their Instagram account
20 Malugay St, San Antonio, Makati
(0917) 550-9898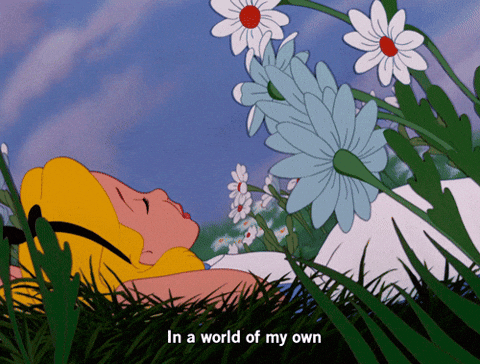 Comments
comments