Book a table now and get P500 off! 
Book a table and get a discount!
If there's one surefire way to savor every second of your favorite meal, it's to Relish every bite of these upscale dishes from your childhood, served at this cozy modern bistro down South.
With their full menu serving fresh favorites from all seasons, placing the perfect order is a walk in the park – literally, with their floral accents and bright interiors giving you the illusion of an indoor garden cafe.
Update: Check out the Top 10 Most Loved Restaurants in the South!
The owners of Relish Cafe took inspiration from the family favorites, but because of their diverse palette, they settled on delicious cross-continental food with their own little twists and specialties. Wanting to share this with all foodies around town, they not only reach out through their restaurant, but also with catering services for any family affair.
Gourmet Pesto Dip
Afternoon Tea Set
Green Summer Pasta
Grilled Teriyaki Salmon Pasta
Fun fact: Amidst all the upscale and luxurious dishes on the menu, one of their bestsellers remains to be their pork sisig.
Relish Special Sisig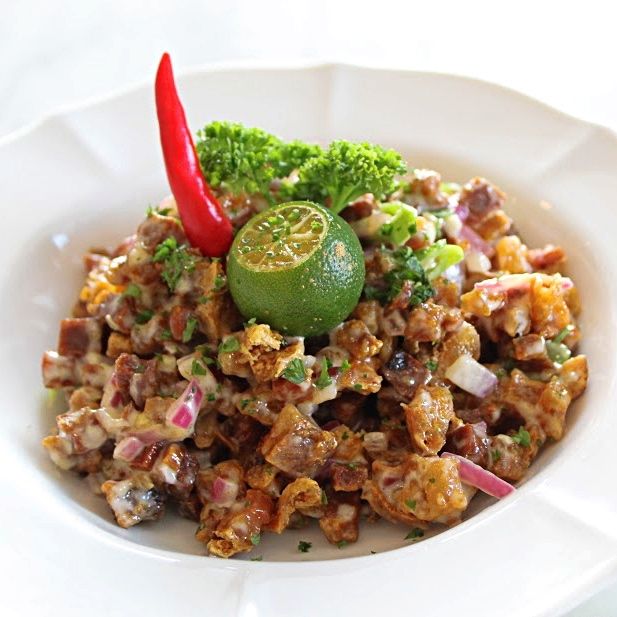 Relish Roasted Chicken
Slow Roasted Beef Belly with Au Jus
Crispy Pata
Molten Lava Cake with Mint Flavored Ice Cream
Sangria Carafe

View menu
View their Instagram account
2/F Madison Galeries, Don Jesus Boulevard, Alabang Hills, Cupang, Muntinlupa
(02) 803 8735
Watch out because The Booky Report is going to bring you more stories, lists, and news on all things edible!
For more food, food, food, download Booky and discover 900 of the top restaurants in Metro Manila and just watch as your foodiverse explodes!
Comments
comments