Everyone's a wiener!

Nothing says class like a charcuterie board. Who doesn't see the appeal of cold cuts and cheese delicately arranged on plank of wood? Undeniably, the concept might be "too bougie" or "too Tita" for some… Enter, the sausage platter.
Titos of Manila, it's time to claim the sausage platter as your quintessential pulutan! 
Update: For unlimited discounts and monthly Buy 1 Get 1 coupons, subscribe to BOOKY PRIME for just ₱199 per month. Learn more here.
The charcuterie board's casual cousin is a celebration of cylindrical meat. They're good for sharing and fun to eat! We've rounded up a list of restaurants around Metro Manila that serve sausage platters. While these pictures might have Theon Greyjoy aching for his phantom limb, we're sure they'll have your mouths watering!
Vanderlust Bistro + Patisserie is a hidden pastry shop and restaurant in Tomas Morato serving up unique pastries and dishes inspired by the owners' honeymoon across Germany, France, and Spain. They've created an immersive European dining experience for Filipinos to enjoy. Their Sausages, Potatoes & Sauerkraut (PHP 588) comes with Kielbasa, Hungarian and Bratwurst sausage served with German sauerkraut and potato wedges.
View menu
View their Instagram account
100 Sct De Guia cor Tomas Morato, Sacred Heart, Diliman, Quezon City
(02) 954-0401
The Belle & Dragon is a British-style restaurant pub offering bar chows, draft beers and other unique signature drinks. Offering an "East Meets Pub" cuisine, this fresh and trendy pub serves all the classics with a twist. Order their Wurst Threesome (PHP 690) which features cervelat sausage, veal bratwurst, beef bangers with red cabbage, house made sauerkraut, and roasted marble potatoes.
View menu
View their Instagram account
100 OPL Building, C Palanca Street, Legazpi Village, Makati
(02) 625 8828
Rue Bourbon is popular for their drinks menu offering everything from plain and flavored beer to mixed drinks. This New Orleans themed restaurant also serves excellent grub, ranging from bar chow to heavy meals. Their Shrimp and Sausage Diablo (PHP 399) is rock shrimp sauteed with Rue Bourbon's spicy Hungarian Sausage tossed in a cajun blend. 
Established in 1946, Old Swiss Inn continues to bring authentic Swiss and European cuisine in Manila's dining scene. They're open 24/7 to serve you their signature fondues, steaks and raclette. They also have an extensive lineup of craft beers. Their Sausage Platter (PHP 1, 368) comes with Schublig, Veal, Hungarian, and Pork Sausages.

Reservations are accepted
View menu
View their Instagram
G/F Somerset Olympia Makati Ave. cor Sto Tomas St, Urdaneta, Makati
(02) 818-8251
Fino Deli brings rustic Italian and Spanish flare in an inviting and relaxed atmosphere. They serve a wide variety of imported wines, cheeses and cold cuts. For PHP 575, you can create your own grand sausage platter. Choose from Bratwurst / Hungarian / Kielbasa / Schublig / Frankfurter / Italian Garlic Sausage — it already comes served with Dutch Gouda and caramelized vegetables!

Reservations are accepted
View menu
View their Instagram
151 Dao St, Marikina Heights, Marikina
(02) 997-5024
Morganfield's is famous for their sticky and juicy pork ribs so it should come to no surprise that they make excellent pork sausages as well. Their Pork Sausage Platter (PHP 495) showcases their grilled homemade pork sausages: Spicy Devil, Smoky Bandit, Herby Hog & Cheesy Cheese. It's served with coleslaw & homemade garlic aioli.

Reservations are accepted
View menu
View all branches
View their Instagram
Grape Escape Wine Lounge + Kitchen is a casual wine-and-dine experience. Wine pairs well with their Spanish-Italian offerings, including Brick Oven Pizza and Tapas. Their Sausage and Eggs (P299) comes with two eggs, toast, roasted tomatoes, and coleslaw. 

Reservations are accepted
View menu
View their Instagram
99 Maginhawa Street, Teacher's Village, Quezon City
(02) 405-2546
Single Origin features a hefty breakfast & lunch menu, dinner menu and beverage list including specialty coffee and alcohol-based drinks. Their Sausage Platter (PHP 450) comes with Hungarian, Smokey cheesy Bavarian, Kielbasa, and is served with grainy mustard and truffle chips.

Reservations are accepted
View menu
View all branches
View their Instagram
Located in Poblacion, the Filipino Pub and Deli attracts foreign visitors and backpackers who come to the country to experience our food and culture. With Chef Niño Laus of Ninyo Fusion Cuisine as the brains behind Alamat's entire menu, the bar serves reinvented pulutan for locals and foreigners alike. Traditional dishes like dinuguan, sisig,  bopis, chicken inasal, and even adobo and salted egg are transformed into artisan sausages. 
Insider Tip: They also offer a Regional Sausage Platter where you can enjoy three varieties! Choose from Cebu, Alaminos, Calumpit, Tuguegarao, and Vigan sausages.
Reservations are accepted
View menu
View their Instagram
2/F 5666 Don Pedro St, Poblacion, Makati
(0917) 530-2580
Brotzeit – various branches
Brotzeit is a German-inspired pub from Singapore. It offers specialties like meaty dishes, sausage platters and world famous German beers. Their Sausage Platter for Two (PHP 980) can't get anymore authentic – it comes with spicy chicken sausages, Nurnberger sausages, pork cheese sausages, Weisswurst and garlic pork sausages with sauerkraut.
Reservations are accepted
View menu
View all branches
View their Instagram 
Tap Station is a proudly Filipino brewery owned by husband and wife team, Swede Morgan Kallfejord and his Filipina wife Rose. The pub first opened its doors on Adriatico Street but has since expanded their operations to three other locations including:  Forbes Town Center, The Circuit Makati, and Twin Lakes Tagaytay. They offer an extensive list of local and international craft beers as well as bar chow like their Sausage Deluxe Plank
Insider Tip: Buy 1 Get 1 drinks from Tap Station with Booky!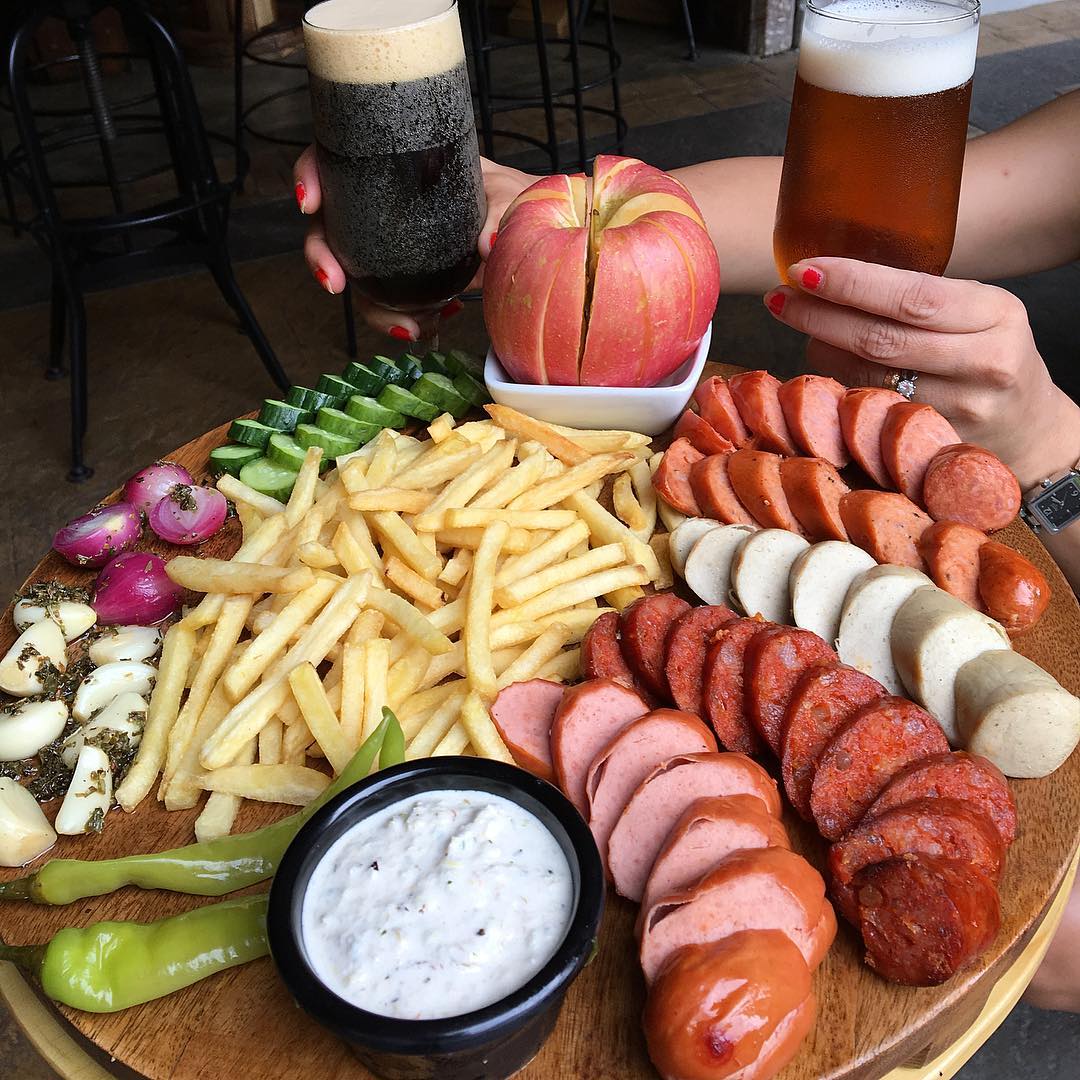 DOWNLOAD APP & CLAIM COUPON


View menu
View their Instagram account
Forbes Town Center, Burgos Circle, Fort Bonifacio, Taguig
(02) 946 3797
Poco Deli – various branches
Poco Deli is a neighborhood delicatessen that gives you a taste of Europe. On the menu are deli meats, sausages, pizzas, wines, beers, artisanal ice cream, and more. The German Sausage Platter is available in single (P400) and double (P650) servings. It's definitely worth the splurge as it comes with an assortment of German, Italian, and Polish sausages.
Insider Tip: Do not leave without trying their thick and juicy bacon slab.
Reservations are accepted
View the full menu
View their Instagram account
21 East Capitol Drive, Kapitolyo, Pasig
+63 2 477-4332
If you're not already enjoying the offline convenience of Booky, you can download the app for FREE! Whether you're on iPhone or Android, you get P1000 worth of savings on us. But why stop there? When you sign up for BOOKY PRIME, you can get up to P16,000 worth of Buy 1 Get 1 deals and unlimited discounts – all for just P199 a month. Your next bite is just a touch away.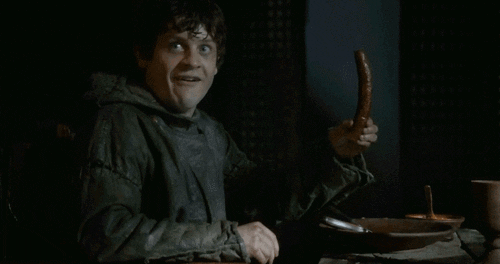 Comments
comments