Healthy buffet? YES!

The key to someone's heart is, undoubtedly, food. But going more into that, it needs to be a balance of something tasty, something heartfelt, and something a little healthy (for long life). Hot pot or shabu-shabu gives you all of that, boiling in a bowl full of vegetables, noodles, fish cakes, and more.
Need proof? If you've ever seen Terrace House: Opening New Doors then you know just how big a deal shabu-shabu can be. Without giving too much away, the wrong kind of hot pot can ruin any chances with a girl you like.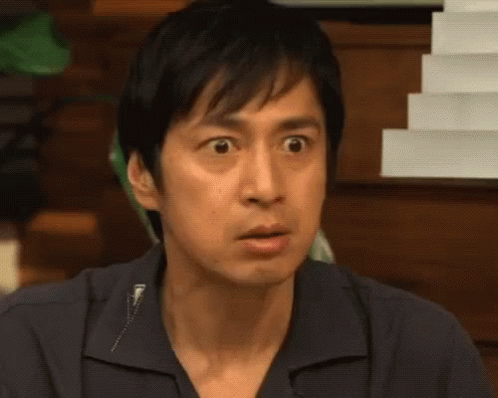 Update: Check out the Top 10 Most Loved Restaurants in Metro Manila this month!
In this post we've listed some of the healthiest hot pot/shabu-shabu places in Metro Manila that are sure to please even the pickiest of eaters.
Ganso-Shabuway is an international franchise from California that offers Japanese-style hot pot. They serve all-natural grass fed beef, fresh produce and other hot pot toppings. All shabu-shabu sets are served with choice of broth, vegetable plate, unlimited rice, and homemade dipping sauces.
Hundred Degree Hot Pot is an unlimited hotpot concept in Ermita that features a rotating conveyor belt with plates of ingredients for you to choose from. The Japanese style hotpot offers over a dozen types of fresh seafood and meats, vegetables, sides, as well as ready to eat buffet options like sushi and calamari. It's the ideal place for a warm and filling meal.

View menu
South Drive, Area 2 Rizal Park, Ermita, Manila
(02) 251-8888
Four Seasons Hot Pot takes on the hot pot buffet concept, with a wide variety of vegetables, meat, seafood, broth and other toppings to choose from. Enjoy this great deal for only ₱688 for lunch and ₱888 for dinner during weekdays, ₱888 lunch and dinner during weekends. Read more here.
Also read: Check out the Best Value-for-Money Unlimited Deals in Metro Manila

View their menu
View their Instagram account
Bldg. E, SM by the Bay, SM Mall of Asia, Pasay
(02) 831-7777
Are you two into good ol' K-dramas? Reenact them all here. Gogi Gogi is an authentic and affordable Korean restaurant that you don't want to miss. With unlimited samgyupsal and Korean shabu-shabu for only ₱499, it's one of Tomas Morato's hidden gems and is perfect for when those Korean cravings kick in.

View menu
View their Instagram
G/F Esguerra Plaza, Sgt. Esguerra Ave, South Triangle, Quezon City
(0917) 554-0801
Tsukada Nojo is a farm-to-table shabu-shabu brand originally from Japan and is known for its Bijin Nabe or golden chicken collagen hot pot. Tsukada Nojo also serves other popular Japanese dishes like Chicken Nanban and Onigiri.
Fun Fact: "Nojo" means farm and "Tsukada" is the name of their private farm in Miyazaki, Japan.
Reservations are accepted
View menu
View their Instagram account
2/F, S Maison, Conrad Manila, Seaside Boulevard cor Coral Way, Pasay
(02) 809-1268
Shaburi is an all-you-can-eat healthy shabu-shabu brand from Japan that offers unlimited premium meats like wagyu beef, fresh seafood, organic vegetables and a selection of appetizers. Unlike other shabu shabu places, Shaburi offers each guest his/her own personal pot. Read more here.
No reservations accepted
View menu
View their Instagram account
Level 4, Uptown Place Mall, 36th St. cor. 9th Ave., Fort Bonifacio, Taguig
(02) 805-2932
Shabu Shabu Ichiban is a popular eat-all-you-can hotpot restaurant from Nagoya, Japan. It's one of the newer shabu-shabu places that offers soup base options and unlimited servings of fresh seafood including meat, King crab, and snow crabs. Tempura, sushi and other a la carte items are also available.
Fun Fact: "Ichiban" means number one.
Reservations are accepted
View menu
View their Instagram account
G/F Circuit Lane Makati, Riverfront Drive, AP Reyes St, Carmona, Makati
(02) 772-8085
When it comes to shabu-shabu, this classic restaurant always makes the list. Healthy Shabu Shabu offers a variety of healthy set meals like their beef strip loin set, lamb set, porkloin set, and more.
Reservations are accepted
View menu
View branches
Tong Yang – various branches
Tong Yang is known for having the "ultimate grill and hot pot experience." You may choose from two options: shabu-shabu & grill buffet or shabu-shabu buffet only.
Reservations are accepted
View menu
View branches 
View their Instagram account
2/F Entertainment Mall, Mall of Asia Complex, Pasay
(02) 845-4647
ALL 4 U – Festival Mall
All 4 U is a Korean hotpot buffet restaurant where guests can enjoy unlimited grill and shabu-shabu. This is their second branch in the Metro.
No reservations accepted
View menu
View branches
G/F Water Garden, Festival Mall, Corporate Ave, Alabang, Muntinlupa
(0916) 426 3221
Gloria Maris is a long-standing fine dining institution known for their delicious and authentic Cantonese cuisine and dim sum offerings. Their hot pot area (also known as 'Green Maris') is a favorite among the Filipino-Chinese community that reside in the area. As for their hotpot options, you can choose between their beef brisket with tendons or their lamb brisket hotpot!
Reservations are accepted
View menu
View branches
Greenhills Shopping Center, near Missouri St, Greenhills, San Juan
 (02) 570 0921
Go! Kizip – various branches
Go! Kizip is a homegrown Korean restaurant that offers unlimited shabu shabu, side dishes, and vegetables along with your order of chosen meats. It's become a favorite spot for night owls and late night cravings in the area so expect full tables even after midnight.
Insider tip: They are open 24 hours!
Reservations are accepted
View menu
View branches
Celebrate your best food moments with us by tagging us on Instagram @bookyapp and by using our hashtag, #bookymanila for a chance to be featured on our page and on the blog. Get in touch with the team if you're a restaurant owner or a food find hunter at support@phonebooky.com to get listed on our database of over 15,000 restaurants in Metro Manila.
Comments
comments