Soru, not sorry.

Japanese food has always been a staple in any city around Metro Manila. There are restaurants that offer ramen, donburi, sushi, sashimi, and more. However, this restaurant in Maginhawa is here to provide something different.
Update: Check out the Top 10 Most Loved Restaurants in Quezon City this month!
Book a table here and get a discount!
Soru Izakaya is a restaurant that offers a modern take on traditional Japanese food. They call this type of cuisine as "new Nippon" which translates to new Japanese.
Fun Fact: "Soru" means "soul" in Japanese. The owners chose this word to reflect how their dishes are rooted in the Japanese lifestyle.
The restaurant's walls, decoration, and furniture also showcase a mix of modern and traditional Japanese artwork.
Now, it's time to talk about their best-selling dishes and what makes their food different from your usual:
Soru Ichiban Maki
Soru Izakaya specializes in their creative and colorful maki made with ingredients like shrimp tempura, salmon, pork, and more!
Oh Umi Maki
Shrimp tempura, salmon cubes with Spicy Soru sauce topped with salmon and tempura flakes, drizzled in teriyaki sauce.
Insider tip: Make sure to dip your sushi into the colorful artwork because that's actually mayonnaise!
Kani Shuriken Maki
Crunchy kani and tempura flakes drizzled with teriyaki sauce and cheese sauce.
Aburi
Aburi, which means torching nigiri sushi, can seem intimidating to some so Soru Izakaya made it as fun as possible with their specialty Soru Ichiban Aburi and Aburi Moriawase.
Soru Ichiban Aburi
Shake Nori Aburi – open face nori tempura topped with torched salmon, Japanese rice, and truffle mayo.
Aburi Moriawase
Combination platter of selected salmon, tuna, mackerel, salay-salay, and octopus (1 piece each).

They also serve more traditional offerings like donburi, ramen, teppanyaki, kushiyaki, and more.
Nori Tempura (Nami)
5 pieces of Nori-flavored, deep-fried tiger prawns.

Kushiyaki
Asura (grilled skewered bacon stuffed with hard boiled egg), Gyuchizu (grilled skewered sliced beef with melted cheese), Butabara (grilled skewered pork belly), Arabiki (grilled skewered pork sausage), and Bacon Enoki (grilled skewered bacon stuffed with Enoki mushroom).
Wagyu Teppan
Iron grilled Wagyu cubes.
Meiji Kare
Japanese tender beef curry on rice.
Aside from their best-selling dishes, make sure to save space for their fresh drinks, specialty cocktails, and sumptuous desserts.
Matcha Cheesecake
Layered matcha and white chocolate cheesecake and buttered grahams
Fun fact: All their drinks and desserts are freshly made in-house!
Coffee Jelly Parfait
Coffee jelly, coffee cream, cheesy bar, corn cereal, vanilla ice cream, pistachio, and chocolate-covered banana

Tiramisu
Layered coffee fingers, cream cheese frosting, cocoa powder, ganache, and mint leaves

Plus, when you book a table through Booky and answer a super short feedback form, you get either of the FREE desserts below!
Red Bean Mochi or Rising Sun Takoyaki Desserts (White and red velvet batter, cream cheese, ganache, peanuts, marshmallows, diced peach, and strawberries)
This is a perfect go-to place after work or even when you want to finish work because they have free wi-fi and outlets!

View menu
View their Instagram account
140 Maginhawa St., Sikatuna Village, Diliman, Quezon City
(0917) 704-0515
Did you know that with Booky Prime, you can reserve a table at 500 top restaurants in Metro Manila? Sign in to your account now on the web or in our app to get free P1,000 discount credits!
Keep tagging us on Instagram @bookyapp #bookymanila so we can join your food trips around the city. We can even feature your photos on our feed!
Itadakimasu (bon appetit)!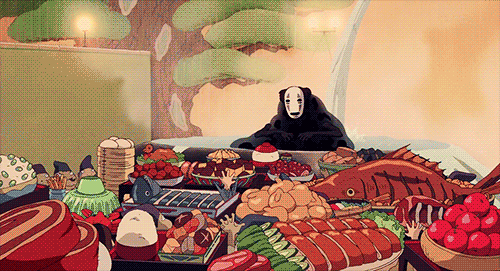 GIF from Giphy
Comments
comments