Don't have your hair looking stressemé!
Famous twosome, Jaboom Twins, once said about hair, "Sa indak ko't galaw, agad mong natanaw ang aking buhok na parang sumasayaw." Healthy hair should have a light and bouncy feel to it, but everyday shampooing, heat styling, chemical treating, and certain hairstyles can stress out the hair, making it look lifeless and frizzy.
Say no to sabit and treat your locks with love by trying these hair treatments that will make your hair shiny and silky smooth like a shampoo commercial!
Hot Oil
Working with natural ingredients can help your hair look effortlessly smooth and au naturale, and you can do it at home! Found in almost all grocery stores, olive, almond, and coconut oil are popular natural home remedies for saving dry strands and damaged hair. While these oils add sheen and shine to dull hair, they also promote scalp health!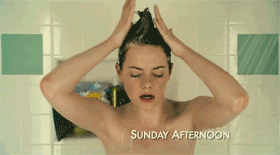 All you have to do is apply the oil to your hair and scalp, wrap your hair in a towel, leave it for 30 minutes, and rinse with water!
Insider Tip: Warming the hot oil will help open the hair cuticles and allow the molecules to penetrate the hair.
Supplements
You're probably familiar with hair supplements from Instagram influencers and Beauty gurus. Despite its growing popularity within the online beauty community, people have been taking vitamins to combat damaged hair for a while now, and they actually work wonders!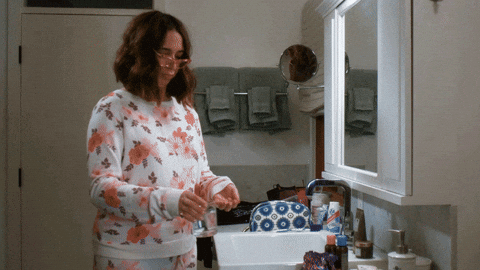 Adding Vitamin B to your diet can help your hair grow faster, look smoother, and reduce breakage!
Hair Masks
Hair masks are more than just your normal conditioner. Unlike regular conditioner that simply makes its way to the surface of your strand, the rich ingredients of the hair mask (such as natural oils and butters) are able to get into the deep cuticles of your hair.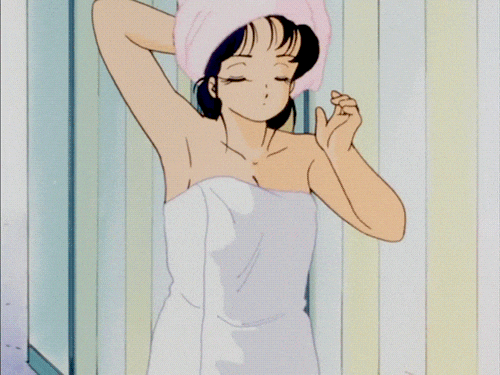 Insider Tip: Check the ingredients. Almond oil is great for finer hair types while jojoba oil is best for dry ends and highlighted hair. 
Found in any beauty care section, hair masks are generally nourishing and deep-conditioning and definitely easy to apply in the comfort of your own home.
Hair Spa
There's a reason they call it a spa. Who doesn't love a head massage while your locks are in the works?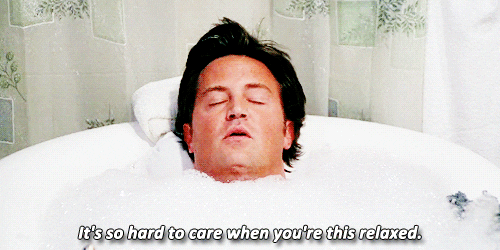 Hair specialists often massage personalized solutions to your hair to make it strong, bouncy, and shiny while also managing dandruff, hair fall control, and damaged hair.
Keratin Treatments
For semi-permanent smooth and shiny hair, the Keratin treatment is your perfect match! Here's how it works: a special treatment is applied to the hair and is sealed with the use of a flat iron to create a protective layer around it, making your hair look straighter and frizz-free!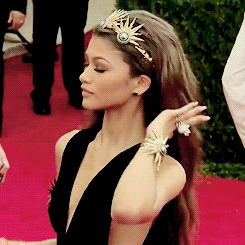 Insider Tip: Stay away from water and ponytails for at least three days after your Keratin treatment. 
Luckily, the treatment works well on most hair types and is recommended for anyone who doesn't like the hassle of blow-drying or straightening their hair all the time. The results can last three to six months.
Brazilian Blowout
Essentially similar to a Keratin treatment in terms of its smooth hair effects, a Brazilian Blowout is a great investment for your hair and not to mention, hassle-free!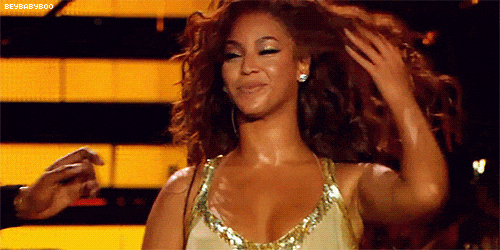 The process only takes about 90 minutes and you can style your hair immediately after leaving the salon. Plus, if you don't want stick-straight hair, your stylist can tailor the treatment to your liking while still keeping it smoother and more manageable. Want voluminous, beach waves? No problem!
Tight on your budget? Booky's beauty offers are here to save your wallet but keep you looking fabulous! To help you out, here's a list of the many offers you can redeem. You can also check out other treatments here.
Feel just like a princess, because that's what you are! Located in San Juan, The Makeover Lounge is a sanctuary that offers both the young and the young at heart to enjoy beautifying services while relaxing and lounging around. Boost your hair with the powerful proteins of Keratin and Collagen, making it lustrous, stronger, and more manageable.
Insider tip: Get the Keratin Collagen Blowout for ₱4,000 ₱2,000
Check them out here
Check out their website
View their Instagram account
G/F 81 Xavier Residences, 81 Xavier St., Greenhills, San Juan
(02) 7577-2994; (0977) 832-5866
David's Salon – David's Special Hair Spa Package
David's Salon is the biggest chain of hair salons in the country and for a good reason: You get quality service at reasonable prices. David's Special Hair Spa Package revitalizes damaged hair by infusing it with ingredients that make it feel silky.
Check them out here
View all branches
View their Instagram account
A salon located right along Katipunan, Kami Studio Salon offers services from head to toe such as haircut for women, foot spas, and mani-pedis. Although a bit on the pricey side, their Brazilian Blowout guarantees to revitalize and nourish your hair, stopping any frizziness or dryness and giving you easy-to-style locks.
Insider tip: Get a Brazilian Blowout with Haircut for just ₱8,000 ₱3,999!
Check them out here
View their Instagram account
2/F Petron La Vista Gas Station, Katipunan Ave cor Mangyan Road, Loyola Heights, Quezon City
(02) 283-9638; (0917) 705-4534
Your hair is your crowning jewel – make sure to treat it like royalty! Designed to repair your damaged hair, tame frizz, prevent dandruff, and hold your styled hair in place, Salon de Club's Moroccan hair treatment will add extra shine to your gorgeous locks!
Insider tip: Get a Moroccan Hair Treatment for just ₱1,000 ₱600!
Check them out here
Club Filipino, Club Filipino Ave cor Eisenhower St, Greenhills, San Juan
(02) 722-2001; (02) 635-4854
One of Quezon City's upscale makeup, photography, and events place, HG Studio has earned the reputation as one of the country's best by consistently providing top-notch service. Using only pure ingredients, restore your hair's health with HG Hair Spa.
Insider tip: Get a HG Hair Spa with Head Massage For Two for just ₱1,600 ₱600!
Check them out here
View their Instagram account
G/F Torre Venezia Suites, Timog Ave cor Scout Santiago St, Diliman, Quezon City
(0917) 883-0086
Azta Urban Salon – Kerasilk Brazilian Keratin Treatment
Azta Urban Salon is known for injecting tons of personality into the hairstyles they create. They use the Kerasilk Brazilian Keratin Treatment, which rebuilds and restores broken bonds in the hair and fills in those gaps. The result is smooth, shiny, and healthy tresses that are resistant to breakage!
Insider tip: Get a Kerasilk Brazilian Keratin Treatment for just ₱7,500 ₱3,750!
Reservations are accepted
Check them out here
View all branches
View their Instagram account
Irritated with your dry hair? Have the expert stylists of Bambbi Fuentes Hair and Make-up apply their Intense Hair Repair Mask onto your locks! More effective than regular conditioner, experience a deeply-penetrating and cleansing treatment with Bambbi Fuentes.
Insider tip: Get an Intense Hair Repair Mask (Medium) for just ₱2,500 ₱1,750!
Reservations are accepted
Check them out here
View all branches
View their Instagram account
Helmed by Jing Monis, hairstylist to the stars, Salon Privat provides luxurious treatments that will give you the most beautiful hair. Bring a friend and experience the Salon Privat signature treatment – two for the price of one! Leave your hair to the hands of the experts and enjoy only the finest products as you nourish and strenghten your locks.
Insider tip: Get a Deep Repair Treatment for just ₱1,850 ₱999!
Reservations are accepted
Check them out here
View their Instagram account
2/F Uptown Parade, 9th Ave cor 36th St, Fort Bonifacio, Taguig
(0917) 585-1888
Barber V Salon and Spa is an up-and-coming salon in San Juan that delivers a premium yet personal touch. Made for both men and women, treat yourself to a much-deserved self-care experience at Barber V Salon and Spa.
Insider tip: Get a Rebond + Brazilian Blowout for just ₱3,298 ₱2,499!
Check them out here
Col. Bonny Serrano Ave, San Juan
(02) 654-0772; (0966) 800-4193
The List – Keratin Blowdry
The List Salon definitely makes it to the top of the list of premium beauty salons in the Metro. Give your hair that extra boost of body and volume and make sure it stays healthy with an additional Keratin treatment.
Insider tip: Get a Keratin Blowdry for just ₱5,000 ₱2,499!
Check them out here
View their Instagram account
B3, Bonifacio High Street, Fort Bonifacio, Taguig
(02) 818-1968; (0928) 352-0700
The Color Bar – Keratin Smoothing Treatment
This premium and eco-friendly salon only uses products which are safe for the hair. Their Keratin Smoothing reverses hair damage and conditions it to restore a glossy and satiny texture.
Insider tip: Get a Keratin Smoothing Treatment (Short) for just ₱4,600 ₱3,220!
Reservations are accepted
Check them out here
View their Instagram account
Forbeswood Heights, Rizal Drive cor 20th St, Fort Bonifacio, Taguig
(0917) 527-5387
Don't let damaged hair get you down. It's time to beat the bad hair days with these trusty hair treatments. Don't forget, you can check out our hair salon and hair treatment offers to repair your hair on the Booky app!
We're more than just food at Booky and we're here to give you the lo-down on the best things to do and discover all over Metro Manila—food, fitness, beauty, and more.