Restaurants along Katipunan Avenue have come and gone over the years, but these seven restaurants have stayed on.
It's only recently that Katipunan Avenue has become the bustling avenue that it is. There are a lot of new restaurants along the avenue, and it seems to change almost every other year, but these six establishments have kept to their roots. Read on to find out what these six classic restaurants are, and what keeps people in the Katipunan Avenue area coming back for more.
Find these restaurants and more along the avenue using Booky. Download it now for Android or iOS.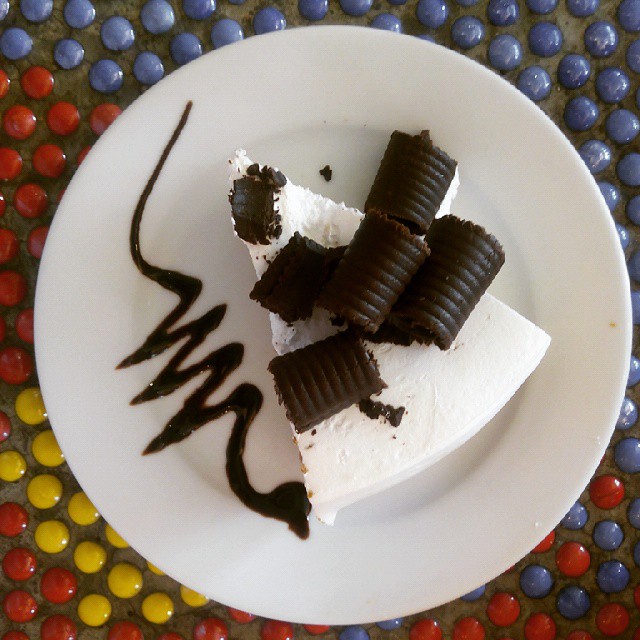 This well-loved cafe got its start in the Blueridge area of Katipunan avenue. As it drew in the crowds, it was half-joked by residents that it caused traffic on what should be a quiet weekend in the neighborhood. For a time, there were even two Banapple branches on both sides of the avenue, until a recent fire claimed its second branch away. There may be many other Banapples around Metro Manila now, but as they say, you never forget the first. It's all about their cakes here, but there are also sandwiches, pastas, and rice meals on the menu.
Reservations Accepted
View their Menu
View their Instagram
225 Katipunan Ave., Blue Ridge, Quezon City
(02) 4392675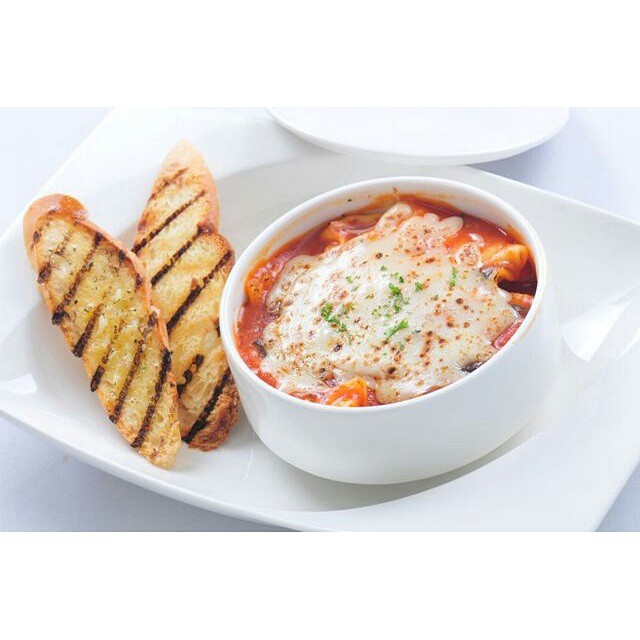 The building isn't just another restaurant and corporate office of Cravings Group of Companies. It was where Cravings first started in 1988, as an unnamed take-out bakery. The Cravings building shares a space with two other signature restaurant brands, C2 Classic Cuisine and TCB Unilimited (formerly The Coffee Bean), as well as the Center of Culinary Arts Manila. What's there to eat? Pasta, cakes or pop by the C2 cafe for Filipino food.
Reservations Accepted
View their Menu
View their Instagram
287 Cravings Center, Katipunan Ave., Quezon City
(02) 4266 81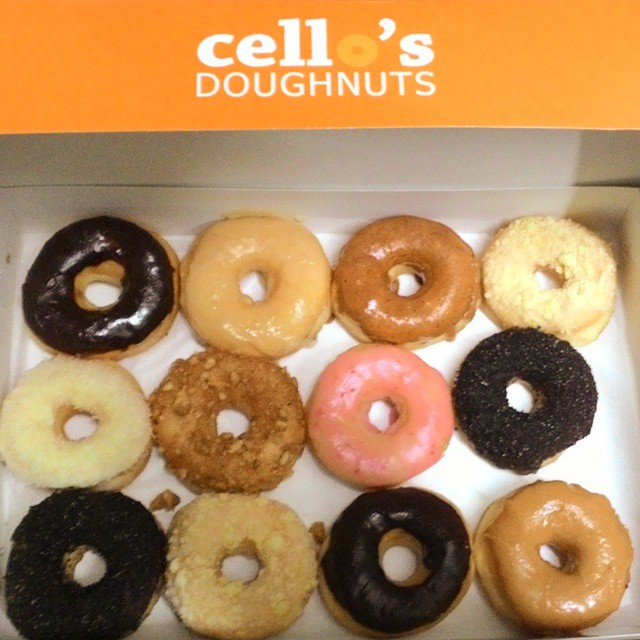 This eleven year old establishment opened with a mission to not just serve donuts and coffee, but to make people happy. Cello's is a sweet treat for those in the area, especially students from any of the nearby schools. While they boast over twenty different flavors for their donuts, crowd favorites are their oreo, chocolate, and cheese flavored doughnuts.
Reservations Not Accepted
View their Menu
View their Facebook
2/F K2 Building, 341 Katipunan Ave., Quezon City
(02) 928 2649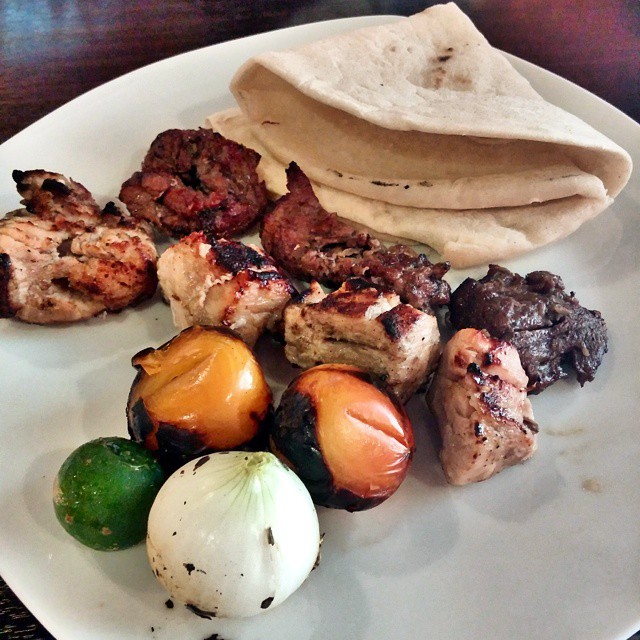 Even before Banapple set up shop in the Katipunan Avenue Extension area, Hassan's has been around. It's biggest draw is its cheap beer and being open for twenty four hours, but there's a lot to choose from the menu. Go for this for shawarma, kabab, and their Middle Eastern-inspired pizzas a try.
Reservations Accepted
View their Menu
Katipunan Ave., Milagrosa, Quezon City
(02) 703 3827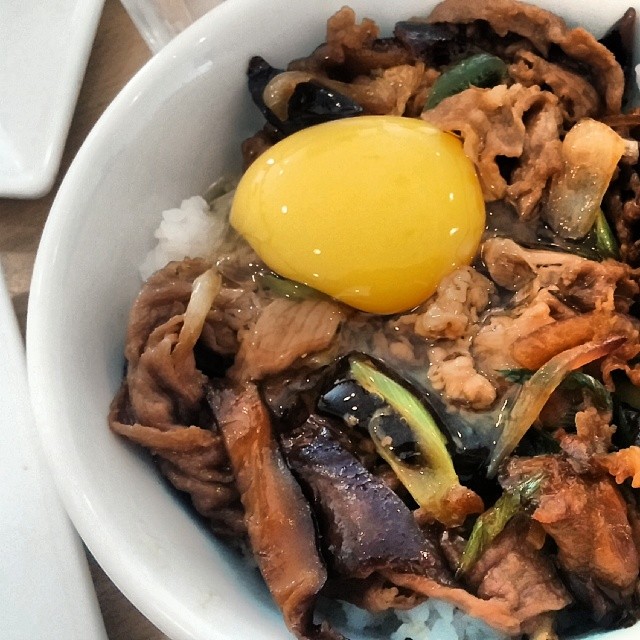 Since it's original location in Eagle Star Condomini, Kamirori was the alternative to the usual fastfood and rice topping meals for students. It's an indulgence at reasonable prices, with its donburi, tempura, gyoza, sushi, and sashimi.
Reservations Accepted
View their Menu
Petron Gas Station, Katipunan Ave. corner Mangyan Road, Quezon City
(02) 703 3827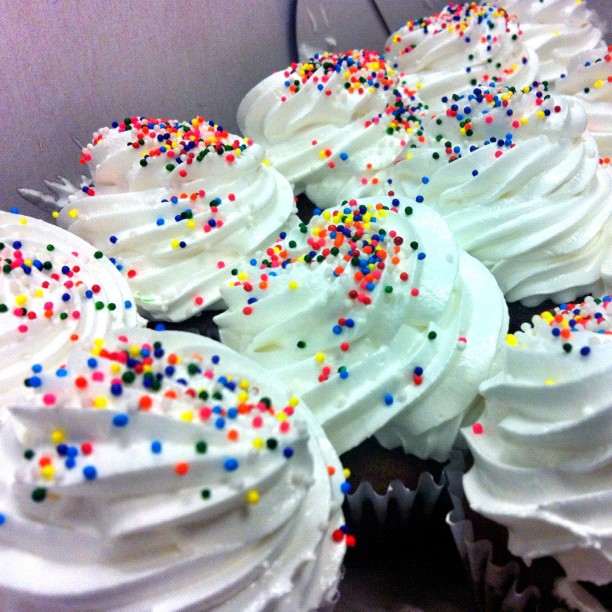 The grocery has served the Loyola Heights community for generations, and even has a dine-in area on the second floor and a bakery on the first floor. Their pandesals are the stuff of legend, and are never in stock for too long so snap them up when you can. You'll also feel like a kid again with their home-style chocolate cupcakes.
Reservations Not Accepted
355 Katipunan Ave. Quezon City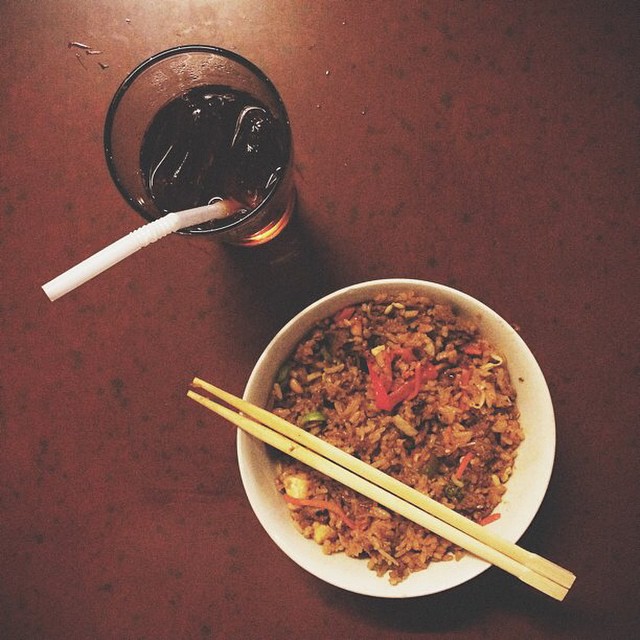 The restaurant has been in operation since 1996 and shows no sign of going anywhere Some of their iconic menu items include their all-you-can-eat Mongolian Barbecue, which you can customize any way you want from a variety of ingredients. If you can, make room for their Cheesecake or Pistachios Sansrival cakes. Have no fear if you can't make the trip up to Katipunan, they also cater for special occasions.
Reservations Accepted
View their Menu
311 Katipunan Ave. Quezon City
(02) 433 4200
Who's hungry? We bet you are.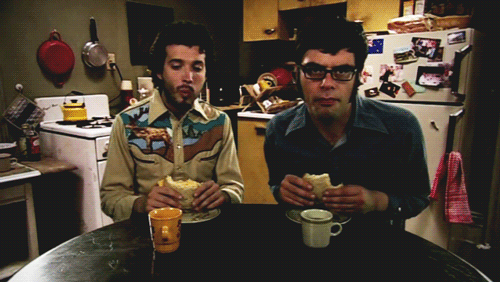 What's your favorite restaurant on Katipunan Avenue? Save it on Booky.