Support local!
"The wardrobe plays a major part!" Kevin Hart said it right, folks! Working out is great, but sporting cool gymwear ups your level of awesomeness too!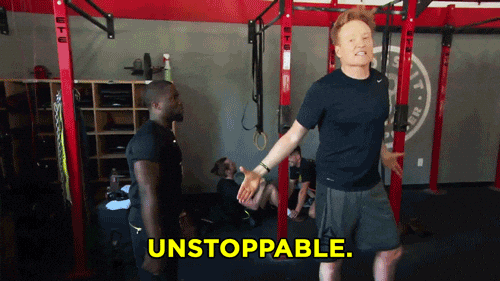 Take a look at these Filipino-made athleisure brands to spice up your fitness lifestyle– All while supporting our local scene!
Headbands, gym gloves, leggings, and even waist bags— Lotus Activewear offers all the necessities for your perfect workout. Their funky style and colorful designs guarantee to make you pop in the gym! I mean— They even sell a Hologram Fanny pack!
PRICE RANGE: ₱450 - ₱1000

NOTE: Also sells swimwear 
Visit their Website
Like them on Facebook
Follow them on Instagram
0922 371 7602
Established by a fashion design couple who wanted an athleisure brand fit for aesthetic value and durable construction. Just like their hashtag suggests, MillennX offers cutting edge and modern designs to push you to #KeepMoving. Their pieces are a collection of mix contemporary and chic, playfully adding pops of color without breaking the sleek design.
PRICE RANGE: ₱980 - ₱2000

NOTE: MillennX has been worn by many celebrities like Yassi Pressman, Rhian Ramos, and Kim Chiu. They have also been featured in Playboy and FHM
Visit their Website
Like them on Facebook
Follow them on Instagram
shop.millennx@gmail.com
+63 922 814 8833/ +63 998 994 5366
All pieces are inspired by Eastern philosophies wearing names like Furo (Flow) and Sora (Sky). Atsui's founders main intention was to provide functional Pilates and Yoga wear, that could fit both the range of fashion and price. The special design is a 4-way stretch and moisture-wicking fabric that allows each piece to shape as you move.
PRICE RANGE: ₱850 - ₱2000

NOTE: Their "airmov" design is perfect for activities such as spinning, boxing, and crossfit
Visit their Website
Like them on Facebook
Follow them on Instagram
atsui@tiesto-apparel.com
09199994337
Constructed by two sisters with a mission of providing a stylish fitness apparel at an affordable price, for the active woman. Girls, they get it. Pinch Fitness understands that the fun part of working out, is probably picking out the clothes for it! The simple yet efficient designs can keep every woman smiling and moving!
PRICE RANGE: ₱699 - ₱1500

NOTE: They also sell yoga belts and yoga mats
Visit their Website
Like them on Facebook
Follow them on Instagram
Marco Polo, Cebu City
0922 879 5145
With such a motivating name, Be Amazing's here to accompany you in your fitness journey! Their vivid designs and interesting layouts can be mixed and matched to your desire! Be amazing and look amazing in their comfortable and affordable pieces.
 PRICE RANGE: ₱500 - ₱1200
Visit their Website
Like them on Facebook
2f POP Retail Lab, Glorietta 3, Makati City, Metro Manila, Philippines
contact@beamaz1ng.com
+639987919526 / +639156440985
From gym to swim! Inka Atletica's pieces can turn your trusty sportswear into your favorite bikini! The comfortable texture and hug-tight fit is the perfect partner for any activity. Their vibrant designs and eye-catching prints truly stand out in both gym and sea!
PRICE RANGE: ₱1000 - ₱2000

NOTE: Their cycling shorts are intricately designed to avoid the occasional "camel toe" during a workout or a swim! No more awkward moments, ladies!

Like them on Facebook
Follow them on Instagram
inka.atletika@gmail.com

The pieces from Ahon PH definitely scream Pinoy Pride! Sportswear designed specifically for the rough, rocky, and wild terrains of the Philippines. Many of their designs incorporate the Philippine flag or indigenous prints.
PRICE RANGE: ₱250 - ₱2000

NOTE: Many Filipino marathoners and cyclists use their products because it fits the Filipino terrain and represents the country well!
Visit their Website
Like them on Facebook
Follow them on Instagram
ahon.ph@gmail.com

Giving you classic tones with a twist, Andi Activewear makes shopping easy for the sporty girls of this age. Their pieces display solid cool and warm tones that make working out stylish and practical! Each layout of activewear has a specific function for each activity you choose, be it a high intensity or low intensity work out. Slide through through each piece in their Flow, Flex, and Force collections.
Visit their Website
Follow them on Instagram
andiactivewear@gmail.com
Rock these local brands and make your country proud– All while getting a sweat! It doesn't hurt to look good and feel good, baby!
Want to know more cool stuff like this? Discover the best places for food, fitness, and beauty when you download the Booky app!