Fun fact: Adobo doesn't spoil as easily because the acid from the vinegar cooks and preserves the food.
Considered as the national dish of the Philippines by many, adobo is a dish that's as rich and as versatile as the culture of the Filipinos. Not only can you prepare it multiple ways – adobong dilaw, adobong may gata, adobong tuyo, adobong masabaw etc. – but you can also make it with different kinds of meat and eat is as a viand to rice or in between bread.
Not hungry for ulam and kanin? Check out 13 Buy 1 Get 1 Deals of Your Filipino Food Favorites!
Although, every household has its own recipe, there's nothing wrong with switching it up every so often. To help you out, here are 4 adobo recipes that you can try at home and bring on your last minute, out-of-town potlucks!
Chicken and Pork Adobo
When you say adobo, chicken and pork adobo is what usually comes to mind. A balance of salty, sour, and savory, if you're looking for something easy to cook, then this recipe is perfect for you.
Fun fact: Replace the soy sauce in this recipe with turmeric, salt, or add gata to make adobong dilaw, adobong puti, or adobong may gata. Aside from those, you can also add potatoes, pineapple, hard-boiled eggs to switch it up. 
Here's a modified recipe by Chef Sandy Daza:
Ingredients:
1 cup white or red vinegar (suka)
1/2 cup soy sauce (toyo)
3/4 cup crushed garlic (bawang)
1 1/2 cups water
2 tbsp peppercorn (buong paminta)
2 pcs bay leaf (dahon ng laurel)
3/4 kg pork (kasim o liempo)
4 pcs chicken thighs
200 grams chicken liver
Optional: 3 tbsp oyster sauce
Optional: 2 tsp liquid seasoning
Instructions:
Put the vinegar, soy sauce, garlic, water, peppercorn, bay leaf, pork, and chicken, and chicken liver in one bowl. Allow the meat to marinate in the mixture for 1 hour. Once it's marinated, set the chicken aside first then transfer everything else into a pan. Allow the meat to simmer in a covered pan until tender. When it's tender, add the chicken and allow the chicken to cook in the covered pan as well. As soon as the chicken is cooked, you may serve it with rice and enjoy!
Is the marinade taking too long? Head on to Komunidad and try out their Adobong Baboy or Fried Chicken Adobo! Check Booky out too if you want up to ₱500 off your bill. 
Adobong Kambing
Let's admit, adobong kambing isn't as popular as kalderetang kambing. But we suggest that you don't knock it 'till you try it!
Here's a modified recipe from Panlasang Pinoy:
Ingredients:
1 lb chopped goat meat (kambing)
1/4 cup soy sauce (toyo)
1/4 cup vinegar (suka)
1 tsp crushed peppercorn (pamintang durog)
4 pcs dried bay leaf (dahon ng laurel)
4 cups water
1 sliced medium sized onion (sibuyas)
8 crushed garlic cloves (bawang)
3 tbsp cooking oil
Optional: 5 pcs dried chilies (tuyong sili)
Instructions:
Prep the meat first to lessen the odor by adding in it a boiling mixture of 3 cups of water, ginger, onion, and salt. Allow the goat meat to simmer until it's tender. Once tender, drain the water, and set the meat aside. In a separate pan, saute the garlic until light brown as well as the goat meat until it has a light brown crust. Afterwards, add soy sauce, 1 cup of water, the peppercorn, and the dry bay leaves. Allow the mix to simmer for 10 minutes. Follow it up with vinegar and aloow the mixture to simmer for 5 to 7 minutes. Should you want chillies, you may add it now. If you don't, simply allow it to simmer until the sauce becomes thick. Enjoy with rice!
Adobong Pusit
A much healthier alternative to pork, adobong pusit is perfect for seafood lovers.
Fun fact: You can also make adobo with mussels or tahong!
Here's a modified recipe from Mama Sita's:
Ingredients:
3 tbsp vinegar (suka)
2 tbsp oyster sauce
6 pcs cleaned squid (pusit)
1 tsp sugar (asukal)
2 tbsp oil (mantika)
1 tbsp crushed garlic (dinurog na bawang)
1 pc coursely chopped onion (sibuyas)
1 tsp chopped ginger (luya)
3 pcs chopped tomatoes (kamatis)
1/2 cup water
To taste: Salt (asin)
Instructions:
Place the squid, vinegar, and sugar in a bowl and set aside. In a separate pan, saute the ginger, garlic, onion, and tomatoes. Once the tomatoes and onions are wilted, add the squid. Finally, add the oyster sauce, water with squid ink as well as the squid mixture. Allow them all to simmer for 5 minutes or until tender. Season with salt then enjoy!
Can't be bothered to deal with squid at the moment? Head on to Crisostomo and try out the Don Filipino (adobong pusit)! Also, check Booky out if you want up to ₱100 off your bill!
Adobong Kangkong
Allergic to seafood or not into it? Then try out adobong kangkong! It's not only healthy but also, if cooked just right, you may just enjoy that irreplaceable crunch you can only get with veggies.
Fun fact:  With this recipe, you can also make adobong sitaw and gulay.
Here's a modified recipe from Kawaling Pinoy:
Ingredients:
1 bunch water spinach (bungkos ng kangkong)
1 tbsp oil (mantika)
1 small thinly sliced onion (sibuyas)
6 to 7 cloves peeled and minced garlic (bawang)
1/2 pound pork belly cut into 1/4 inch thick strips
1/2 cup vinegar (suka)
1/4 cup soy sauce (toyo)
1/2 cup water
To taste: Pepper
Instructions:
Prep the kangkong by trimming 2 inches from the kangkong stalks, discarding them, and cutting the rest into 3-inch lengths with the leaves separated from the stalks. Wash and drain the prepped kangkong well.
In a separate pan, saute onion and garlic until wilted. Afterwards, add the pork and cook until lightly browned followed by the vinegar. Bring it up to a boil and allow it to cook for 2-3 minutes. It's time to then add the soy sauce and allow it to boil for about 1-2 minutes once more. Once the time is up, lower the heat, cover the pan and allow the mixture to cook for 8-10 minutes or until the pork is tender and the sauce is reduced. Season first with pepper before turning up the heat, adding the kangkong stalks and cooking it for 1-2 minutes, then adding the kangkong leaves and cooking it until it's wilted. You may garnish with fried garlic bits before enjoying it hot.
Too many instructions to follow? Then head on to Golden Cowrie and try out their Adobong Kankong! Also, check out Booky if you want up to ₱300 off your bill! 
Have some classic adobo leftovers?
Make your meals a bit more interesting by making adobo flakes with your leftovers which you can serve alongside silog, in between bread, or even on top of pasta.
Crispy Adobo Flakes
Here's a modified recipe from Panlasang Pinoy:
Ingredients:
1 lb cooked pork adobo
1/2 to 1 cup cooking oil (mantika)
Instructions:
Shred the pork adobo slices and allow the shredded pork to sit its sauce for 10 minutes so it can absorb flavor. Then in a frying pan, pour in the olive oil. Once it's hot, fry the pork on medium heat until it becomes crisp. Once cooked well, transfer the pork onto a plate lined with a paper towel which will absorb the oil. Enjoy it silog style or on top of pasta.
Don't have any leftovers? Head on to Roast and try out their Crispy Adobo Flakes with a side of soy vinegar dipping sauce. Also check Booky if you want up to ₱100 off your bill!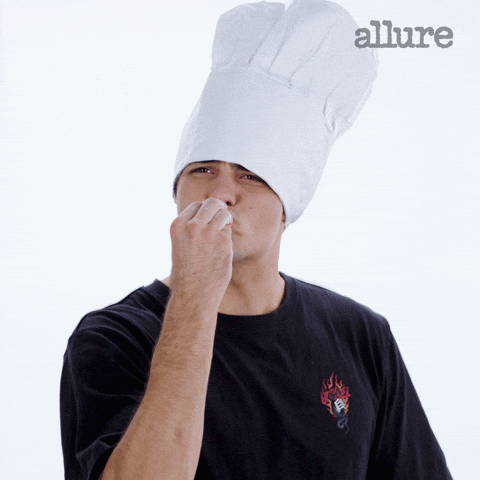 Now that you have four adobo recipes to try out, get your chef on and try them out! Or if you don't have time on your hands or trust your cooking skills, type "FILIPINO" in the Booky app to search for Filipino restaurants that serve this beloved ulam.
Let us know what you think of these dishes when you try them! Tag us on Instagram @bookyapp and don't forget to use the hashtag #bookymanilawhenever you post photos of your foodtrips with your friends! Happy eating!