One for the books!
From the same owner of Cafe Voi La in Tagaytay, comes this new restaurant concept from Ica Sebastian called, 'Another Story'.
Remembering how this all started, she shares how Cafe Voi La was such a huge success that when she was asked again to create a new concept for Evia Mall, she said that that would again, have to be another story – and that's where she got the name for this new restaurant of hers.
Update: Check out the Top 10 Most Loved Restaurants in the South last month!
As you enter, you'll immediately notice the eclectic and whimsical interiors. Ica, who's also a design enthusiast, let her imagination run wild as she tells all sorts of stories through the walls filled with inspiring quotes, the colorful sofas, the patterned lamps that hang on the sides, and other cute and quirky elements around every corner.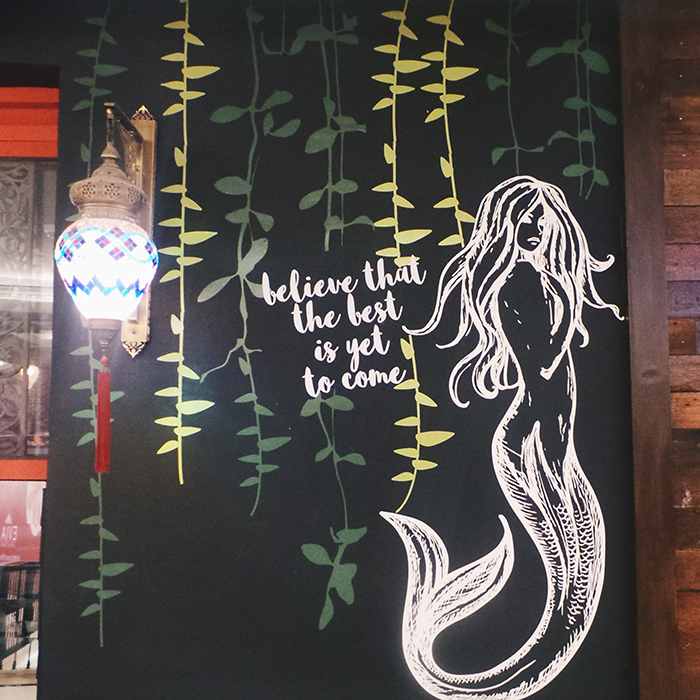 Being in this restaurant feels like stepping inside a fairytale dream, and that's exactly what Ica want her customers to feel – a beautiful and memorable dining experience, that's one for the books.
Growing up in a hacienda, she recalls how she watched with admiration as her yaya whips up delicious meals for their family and was even taught how to cook at the age of two! The dishes she offer are inspired by her travels in the countries where they all originated. Although she never enrolled in a professional cooking class, she always had this burning passion for cooking and believes that everything she creates in the kitchen comes from the heart.
Proudly offering home-style cuisine, Another Story is a tribute to celebrating life's greatest pleasures as each dish in her menu has its own story.
Another Story Salad
A house favorite, Another Story Salad is made of grilled prawns, shiitake mushrooms, walnuts, and parmesan cheese on a bed of romaine lettuce
Cheese Sandwich
Cheese Sandwich with caramelized onions and fries
Another Story Pizza
Bechamel, salami, pepperoni, bacon, ham, bell pepper, black & green olives, mushroom, white onion, mozzarella cheese, quick melt cheese
All-Meat Platter
Half roast chicken with raspberry sauce, pork belly with mushroom sauce, beef brisket with barbeque sauce
Bolognese Spaghetti of Linguine
A favorite among her kids, this is made with spaghetti noodles, bolognese sauce, and other secret ingredients
Prawn Mushroom Wild Rice Risotto
Inspired by one of her favorite places to visit whenever they would eat out, this colorful dish is as good as it looks
Grilled Salmon
Grilled Salmon on a bed of mashed potatoes, buttered pasta, or mesclun salad
Prawns Thermidor
Prawns Thermidor with wild rice risotto of buttered rice and buttered vegetables
Iced Mud
Iced coffee with chocolate sauce and crushed cookies
Taro Affogato
Taro-infused affogato topped with a scoop of vanilla ice cream
Cafe Latte
A simple hot cup of latte to warm the heart
Read more: 10 Must Try Restaurants at the New Evia Lifestyle Center
Ube Cheesecake
One of their bestsellers, ube cheesecake topped with macapuno
Salted Caramel Cheesecake
A bestseller in all of her restaurants, creamy cheesecake drizzled with salted caramel sauce
Nutella Cheesecake
For the chocolate lovers, Nutella cheesecake topped with real Nutella and almond flakes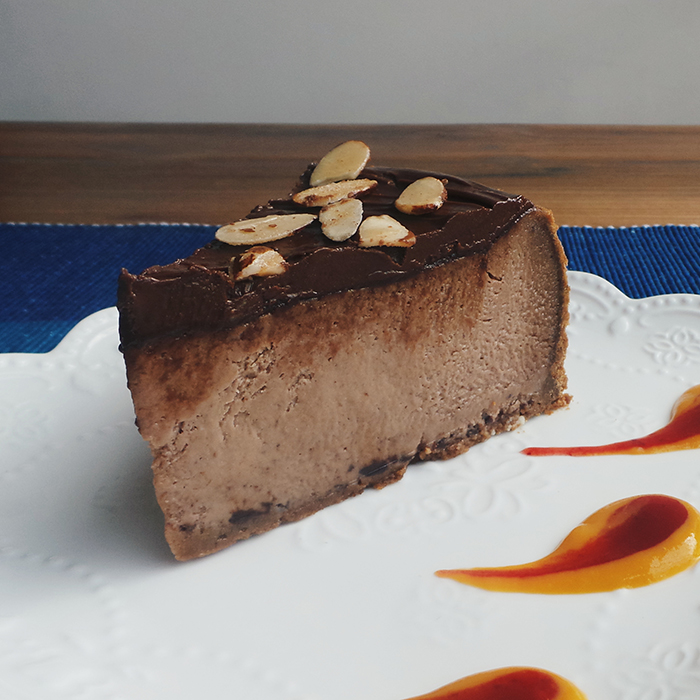 Banoffee Pie
Layers of graham, banana slices, cream, and chocolate sauce
View menu
View their Instagram account
Evia Lifestyle Center, Daang Hari Road, Almanza Dos, Las Piñas
(0995) 267-7163
Watch out because The Booky Report is going to bring you more stories, lists, and news on all things edible!
For more food, food, food, download Booky and discover 1,000 of the top restaurants in Metro Manila and just watch as your foodiverse explodes!