Get up to ₱500 discount if you book with Booky!
Wings. They go great by themselves and pair well with almost anything; hence, a reason why it's been sought after by Filipinos. To cater to the craving of Filipinos for wings, wing stops have been opening up in the metro, consequently creating a fan following – wing fanatics – who are loyal to their own wing brands.
Are you a wing fanatic and you still haven't found your wing brand yet or is it your first time trying out wings? Boy, do we have a place for you! B.Wings, a wing stop that serves unique, interesting flavors that your palate will thank you for!
A hole-in-the-wall restaurant located in Loyola Heights and a proud-to-be Filipino brand, B.Wings has been a favorite of students from all over the metro. More specifically, those who study in Quezon City and in Manila.
Fun fact: One of their walls is decorated with a collection of graduation photos of their customers. If you look hard enough, you'll find a student eating wings from B.Wings.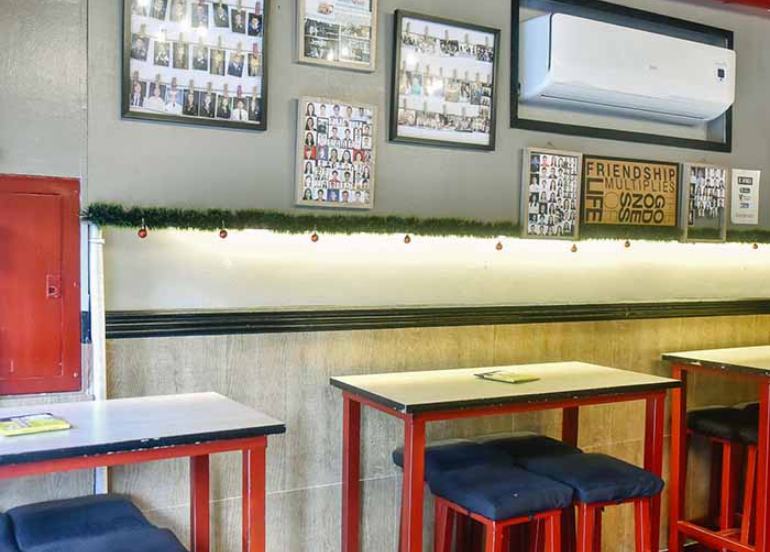 A quaint place with simple interiors, B.Wings is fitting for those who want to have a quick meal with friends and family especially if you're all wing fanatics.
However, whether you're a wing fanatic or not, you will no doubt appreciate the medley of flavors that this wing stop has to offer.
Unlike other wing stops, B Wings' wings stand out because of its 10 unique flavors catered to the Filipino palate. Concocted by no other than the owner himself, you're sure to taste the freshness of the wing as well as the seasonings in their coatings with every bite.
A rich and flavorful smoked barbecue-inspired chicken wing rice meal, complete with your choice of bleu cheese, honey mustard, or garlic aioli dip. Served with rice!
Price: 2 orders for only ₱175!
When it comes to offering affordable yet filling food, B.Wings has graduated with flying colors and hasn't stopped giving those who are yet to graduate, a reason to come back time and again.
So, what are you waiting for? Avail this offer with your Booky app and get your hands dirty at B.Wings!
View menu
64 Esteban Abada St., Loyola Heights, Quezon City
(02) 433-1199
If you're not already enjoying the offline convenience of Booky, you can download the app for FREE! Whether you're on iPhone or Android, you get ₱1000 worth of savings on us. But why stop there? When you sign up for BOOKY PRIME, you can get up to ₱15,000 worth of Buy 1 Get 1 dealsand unlimited discounts– all for just ₱199 a month. Your next bite is just a touch away.