We've hit bullseye baby!
We've seen Katniss Everdeen, we've watched Robin Hood, we've followed Hawkeye in his adventures, and even stayed to see Legolas drop some major skills! Now it's time for a new "legendary archer" and that's . . . yup, you've guessed it . . . YOU.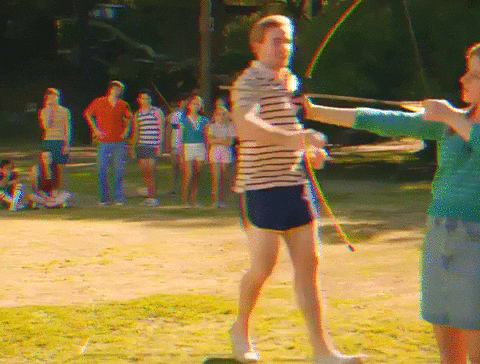 It may look a teensy-weensy bit intimidating, but archery actually doesn't depend on athletic built! Instead, it exercises on your complete focus and improves your hand-eye coordination. Apart from training those "guns," archery can also be a serious stress reliever. Want to know how? You can visit these cool archery spots and try it out for yourself!
Archery Spots in Makati
Kodanda is actually Hindu Sanskrit for "he who has a bow." This indoor archery range offers a very easy-going atmosphere that welcomes both beginners and pros. It's a smaller venue, catering only to 7 shooters at a team. This means that the instructors can be more hands-on in teaching you this awesome sport! You can shoot your shot for only ₱550 hourly, inclusive of unlimited arrows and a target!
Get one archery session for only ₱280, unlimited arrows and target included!
Like them on Facebook
Follow them on Instagram
1230, 24 Chino Roces Ave, Makati, 1230 Metro Manila
(02) 774 5410 / 0933 238 5993
Archery Spots in Mandaluyong
Gandiva Archery
The Hindu epic, Mahabharata, tells of a story about Arjuna and his trusty bow. The mystical bow, known as Gandiva, gave whoever wielded it the power of self-confidence and self-belief! The instructors of Gandiva Archery will give you just that! You can practice till you drop, for only ₱350. Already inclusive of equipment, this session lasts for about an hour. Beginner lessons are also offered, which takes about 10 sessions— enough to make you feel confident in mastering the sport!
Visit their Website
Like them on Facebook
Follow them on Instagram
126 Pioneer St, Mandaluyong, 1550 Metro Manila
0917 703 9866
Archery Spots in Quezon City
Archery Attack
The first of its kind, Archery Attack is Manila's only combat arena! For those of you looking for a more active affair— you'll find that it's a lot like laser tag, but upscaled with bow & arrows! You and your buddies can choose from 3 different game modes— don't worry all the arrows have rubber tips, making it safe enough to play with, but still fun enough to shoot! Remember, the bigger the group the cheaper the price! 1-10 players will cost ₱500 per head, while 21-30 players trims down to ₱400 per head. Cut across the sand-filled inflatables and zoom through the battlefield, in this unique archery combo.
Visit their Website
Like them on Facebook
Follow them on Instagram
Congressional Avenue Extension, Quezon City, Philippines 4418
0977 846 3537
DMZ Archery Range
If you're working on a student budget, DMZ Archery Range is the one for you! Their owner's goal was to make Archery more accessible and more affordable for everyone. Basically, they just want Filipinos to grow more familiar with the sport — Now, that says something! Shoot as many arrows as you like for an hour, with the price of only ₱200!
Like them on Facebook
8 Mystic Rose Dr, Sanville Subdivision, Quezon City, 1128 Metro Manila
0915 440 5967
Archery Spots Pasig
Arrowland Archery
Under Gandiva, this archery wonderland is located inside your most familiar SM Malls. What separates Arrowland Archery is their budget-friendly prices and their consideration for the kids! Get lucky on a bullseye with 60 arrows for ₱475. If you're a beginner, they'll give you the bare bows to practice on. For children, shorter bows and adjusted targets are fine-tuned to give them the maximum experience! You can also sharpen your skills with their "Arrow Camp," happening every year.
Like them on Facebook
Follow them on Instagram
Ortigas Center, Pasig, Metro Manila
57 709 56
San Juan
Set-up by a group of passionate archers, Archery Academy aims to expose more people to the the world of bow and arrows. They offer a 45-day program for beginners for the price of ₱2000. Not doing anything for the months of March to July? You can join their summer archery programs as well! Kids above 9 years old are more than welcome to join the fun and learn the basics!
Take your buddy out with this ₱500 promo of two one hour passes and unlimited access to archery range and equipment!
Visit their Website
Like them on Facebook
Follow them on Instagram
5th Floor, Intrawest Center,, Greenhills, San Juan, Metro Manila, Annapolis St., Greenhills, San Juan, 1504 Metro Manila
0917 803 7422
Looking to try out and enjoy the sport or aspiring to become a pro? Archery 101, located in San Juan, offers instructional archery services for all!
Enjoy 1-Hour of Unlimited Archery for as low as P600 P400!
Check them out here
199 N Domingo St, Balong-Bato, San Juan
(02) 8532 9858; (0961) 283 4591
With so many choices in line, you'll surely be a legendary archer in no time! Apart from that, you'll leave with a high level of determination and patience!
Bullseye your way into the best deals for food, fitness, and beauty if you download the Booky app today!