The Korean ice pop sensation.
Melona, the K-ice-pop that has been a bop for years. We've all been acquainted with this popsicle in our local grocery stores and Korean marts around the corner (it's also been the perfect end to every unlimited Korean BBQ battle we've been through).
One of the most beautiful and innovative things in the food scene, especially for us foodies, is when a new creation arises from our two things we hold close to our hearts and stomachs. In this case, it's Black Scoop Café that dares to reimagine our favorite desserts. Enter: a Melona-flavored treat!
The team behind Infinitea has created an expansive and inviting coffee shop that offers additions to their already impressive line up of milk tea. They have a variety of coffee based drinks, all day breakfast meals, and snacks.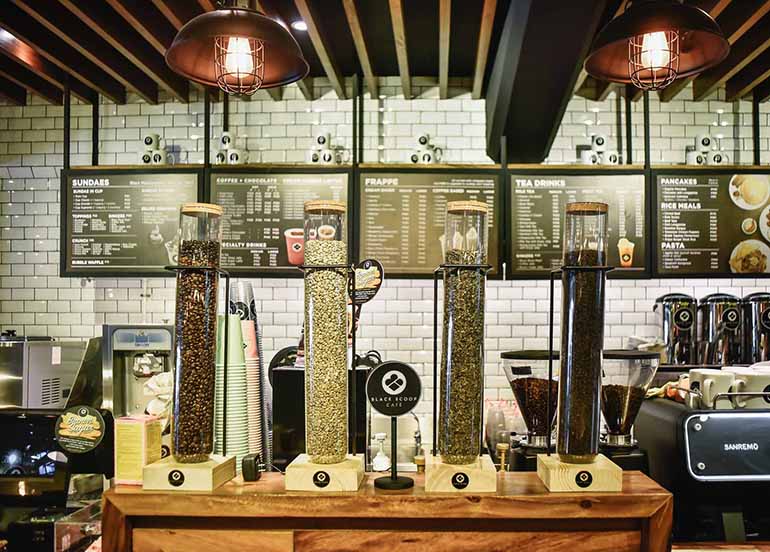 From their past creations of the first White Rabbit Soft Serve, Yakult Soft Serve, and the Cherry Blossom Soft Serve, they've outdone themselves again with their new MELONA HONEYDEW-FLAVORED SOFT SERVE ICE CREAM.
Mark your calendars! This refreshing treat will be available on May 20 first at their Maginhawa branch for only ₱120!
While you're here, check this out:
Buy 1 Get 1 Wintermelon Milk Tea at Black Scoop
Treat yourself and/or a friend with Buy One Get One Wintermelon Milk Tea! Go on, you deserve more than just a pat on the back!

Price: Buy 1 Get 1 for ₱105!

To claim your BOGOs from Black Scoop Café just follow the steps below:
Download Booky's app and sign up for a free trial
Scan the QR code at the counter
Pick a coupon to avail
Guess what! Booky has more Buy One Get One promos waiting to be claimed! Just download the Booky app and go to the Buy 1 Get 1 tab to check out all the exciting food you can claim throughout the metro!

Remember to tag us in your photos with the hashtag #BookyTwinning to be featured!

Comments
comments