For growing adults!
One of the most beautiful and innovative things in the food scene, especially for us foodies, is when a new creation arises from an idea that was previously too good to be true.
When it comes to trendy but tasty soft-serve flavors, Black Scoop has changed the game for frozen desserts everywhere. With new and nostalgic ice cream flavors like Milk Tea, White Rabbit, Melona, and Yakult, and so much more, it's always an exciting time when a new one arrives.
But Black Scoop Cafe has outdone itself this time with the biggest throwback ever.
Nido Soft-Serve Ice Cream
Yup, Nestlé's Nido Powdered Milk! Anyone who grew up with this milk brand knows its simple but sweet and fragrant taste. While it's essentially "Nutritious Milk for Growing Kids," it doesn't mean adults can still enjoy it – and Black Scoop is here to prove that.
We're still waiting for more details, but you can find more information in their Facebook page. Get ready to pile on all their amazing toppings (or even boba) on this nostalgic treat!
In case you missed it
Blueberry Greek Yogurt Soft-Serve Ice Cream
Inspired by Lotte's creamy ice bars, this upcoming flavor is just another reason out of many to visit the popular cafe!
September is here, so you can find this in select stores!
Ghirardelli Frozen Hot Cocoa Soft-Serve Ice Cream
With this ultra premium and sweet flavor, us Ghirardelli chocolate lovers can't deny that we're in love with the cocoa.
This is not a drill. Ghirardelli Chocolate graces the secret ice cream menu of Black Scoop. Available only at their Maginhawa branch for now!
The team behind Infinitea has created an expansive and inviting coffee shop that offers additions to their already impressive line up of milk tea. They have a variety of coffee based drinks, all day breakfast meals, and snacks.
Among Black Scoop Cafe's past creations are the first White Rabbit Soft Serve, Yakult Soft Serve, Cherry Blossom Soft Serve, and Melona Honeydew-Flavored Soft Serve, One-Gallon Milk Tea, Ghirardelli Chocolate!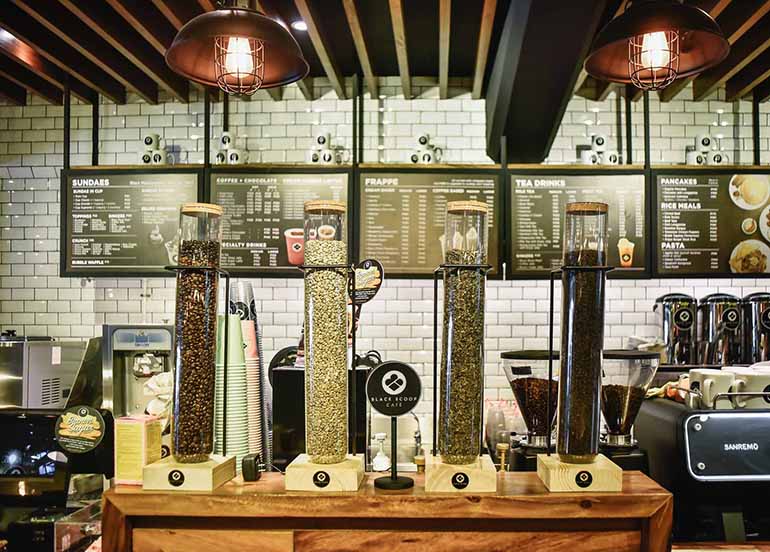 Milk tea > Chocolate for you? Check this out:
Buy 1 Get 1 Wintermelon Milk Tea at Black Scoop
Treat yourself and/or a friend with Buy One Get One Wintermelon Milk Tea! Go on, you deserve more than just a pat on the back!

Price: Buy 1 Get 1 for ₱105!

To claim your BOGOs from Black Scoop Café just follow the steps below:
Download Booky's app and sign up for a free trial
Scan the QR code at the counter
Pick a coupon to avail
Guess what! Booky has more Buy One Get One promos waiting to be claimed! Just download the Booky app and go to the Buy 1 Get 1 tab to check out all the exciting food you can claim throughout the metro!
Remember to tag us in your photos with the hashtag #BookyTwinning to be featured!