Peep an exclusive look at some of the most popular offers on Booky!
Summer is in full swing and what better way to beat the heat than with some of the freshest BOGOs and promos that Booky has to offer?
From sweets to meats, and everything in between, we are finally revealing our bestselling offers at Booky! You seriously don't want to miss out on these must-have eats.
Shakey's – Bunch of Lunch
This offer from Shakey's isn't even a month old and it already shot up to the very top of our bestsellers list- and it's easy to see why! You get to enjoy two orders of your all-time Shakey's favorites on one plate for the affordable price of P299. Get your hands on the classic and crispy one-piece chicken, fan-favorite Skilleti with garlic bread, two slices of fresh and hand-tossed Hawaiian Delight pizza, and Mojos!
Gong Cha – Milk Brown Sugar
Gong Cha has long been a mainstay when it comes to authentic milk tea, but their Milk Brown Sugar flavor seems to be a cut above the rest. Serving up an irresistible combination of sweet and rich flavors, we'll definitely raise our glass to this BOGO!
Cinnabon – Minibon Box of 4
A true classic when it comes to sweets and snacks, Cinnabon has been delivering sugary goodness to our homes and stomachs for years! If you're on the prowl for a seriously sweet snack, then treat yourself to two boxes of Cinnabon's Minibon Box of 4, perfect for sharing (or devouring on your own) and guaranteed to hit that sweet spot.
Kenny Rogers – New 10-inch Chicken Quesadilla
Back bigger and better than ever, Kenny Roger's new and improved 10-inch chicken quesadilla just might be your next favorite BOGO! Jam-packed with chicken, cheese, and all that good stuff, discover why some call this quesadilla the ultimate meal.
Serenitea – Wintermelon Milk Tea
Make sure your summer stays fresh with a little help from Serenitea. Enjoy a pair of their classic Wintermelon milk tea and sip into a cool and rejuvenating mix of irresistible wintermelon flavors!
Dairy Queen – Regular Oreo Blizzards
If you're looking for the snack to cool you down from the intense summer heat, then Dairy Queen has got you covered! Enjoy a double order of their iconic Oreo Blizzard for only P120 and dig in to this cool and refreshing soft serve treat.
La Lola – 6 PCS Churros Classicos
If you're nursing a major sweet-tooth craving, then La Lola has got the solution for you! Get a dozen fresh, crunchy, and downright delicious churros with this amazing buy one, get one offer on their 6-PC. Churros Classicos and make sure all of your sugar cravings are satisfied.
Infinitea – Large Original Milk Tea
Infinitea's got everything down to a tea! Refresh yourself with this exclusive offer and enjoy TWO 700mL cups of their best-selling freshly brewed black tea with non-dairy creamer.
Brought to us by the same milk tea geniuses behind Infinitea, Black Scoop has firmly established itself as its own unique brand of delicious and refreshing flavors. Keep it cool with a double serving of their sweet and refreshing Wintermelon Milk Tea!
Cha Tuk Chak – Koko Yen Macao Imperial Tea
Another new offer from Booky that's elevated itself as one of our bestselling BOGO's, Cha Tuk Chak is bringing the heat with their Koko Yen Macao Imperial Tea. Enjoy two orders of this soothing, rich, and flavorful gourmet dark chocolate drink.
NYFD – BOGO Fries – Cheese, Sour Cream, BBQ
Your favorite movie-time treat just got twice as good! Longtime snack staple NYFD cooks up a can't-miss offer with an irresistible buy one, get one promo on their iconic Cheese, Sour Cream, and BBQ Fries.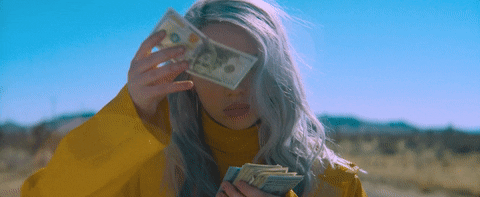 Hungry for more? These were just some of the incredible offers and promos that our partners have in store for you. Download the Booky app today and make this your most sulit summer yet!