EEEEEHH OHHH!
Recently feeling that Freddie Mercury vibe? Finding yourself taking hours in the shower just singing? Do you spend your days holding a brush as if it's a microphone?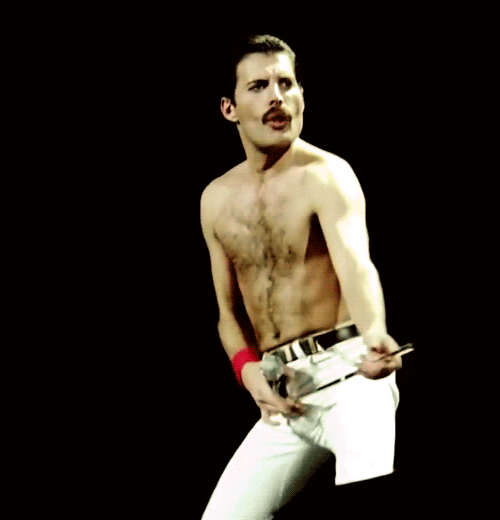 Well honey, you've got the singing blues and Booky's got the remedy for you! Check this awesome KTV Bar in Makati and give yourself a chance to sing to your heart's content!
CENTERSTAGE KTV
Centerstage has produced a healthy sum of aspiring divas and rock stars since 2007. They pride themselves of providing great food, awesome service, and the best KTV sound system in Metro Manila!
They promise that you'll sound like an angel as you hum to their pristine microphones! Plus, the LED disco lights and strobes give the maximum feel of a LIVE concert, only . . . It's YOU performing!
Room Rates
Centerstage KTV makes sure you're having all the fun you need, at an affordable price range. Their KTV Bar can cater to large groups of people, that's why it's perfect for birthday parties and corporate events!
Their Sala Room can hold a capacity of 120 people worth ₱35,000 of consumables. You can rent this massive room for about 4 hours and it comes complete with a billiard table, dance floor, private bar, and private restrooms. They also offer smaller rooms that can fit 6 people and is priced for ₱250 an hour.
Menu
Centerstage doesn't fall short on their menu! Even if their located near food establishments, you won't find the need to ever leave in search of the munchies! They serve rocking meals ready for you and your friends to chomp on like sisig, pizza, pasta, and nachos!
They have a variety of frozen desserts you can choose from like a mango crepe, banana split, or buko pandan! Of course, drinks are readily served by the Centerstage's local bartenders!
Themed Nights
Lastly, get funky in any of Centerstage's themed nights! Get 50% off on room charge from Rockstar Mondays to Chillax Sundays! You and your buddies will surely enjoy these creative nights!
They also offer different drink packages lined up for you and your friends! We don't know about you, but food, booze, and karaoke sounds enough like heaven already!
Centerstage KTV doesn't disappoint when it comes to giving you and your buds a great night out! They're here to cure your songbird-blues and get you feeling like a star!
Visit them here
Check their Website
Like them on Facebook
Follow them on Instagram
5/F Jupiter Place, 136 Jupiter St, Bel-Air, Makati
(02) 896-0006 / (02) 401-5600 / (0917) 385-6739
Get a 3hr KTV session of up to 6 people for just ₱999!
Need more of this info? Lucky for you, we've squeezed everything from food, beauty, and fitness down into our cute little Booky app! Download it today to get all the best deals and news to your fave spots in Metro Manila!