Chicken curry on, chicken curry o-o-on!
Chicken lovers are in for a treat! We've compiled a list of Buy 1 Get 1 offers on your favourite chicken dishes that you can find all around Metro Manila! All you need is your trusty Booky app and you're good to go!
Also read: Check out all the latest Buy 1 Get 1 deals this week!
Crispy Honey Garlic Chicken Bowl – Sunnies Café
A sweet and strong mix of honey, lime, and pickle flavors all in one Sunnies rice bowl.
Price: Buy 1 Get 1 for ₱230!
Spaghetti & Chicken Meal – Pancake House
A satisfying mix of the Spaghetti with Meat Sauce and Garlic Bread and one-piece Pan Chicken house specialties.
Price: Buy 1 Get 1 for ₱195!
Chicken BBQ Fillet – Dencio's
Grilled chicken fillet topped with sesame seeds and served with papaya and ampalaya atchara.
Price: Buy 1 Get 1 for ₱248!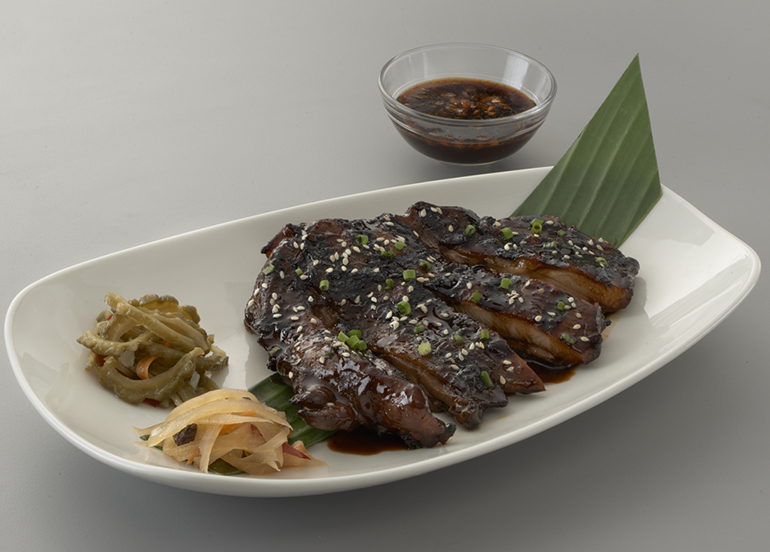 Hambagu Doria Meal & 1 pc Japanese Style Chicken Meal – Tori Chizu
The Hambagu Doria is a cheesy Japanese baked rice with a juicy hambagu patty, topped with tomato chunks and parmesan cheese, while the Japanese Style Chicken is a fried chicken that's marinated in Japanese spices then coated with an umami breading and deep-fried to a golden crisp, served with rice.
Price: Get BOTH of these meals for ₱204!
A tangy serving of crispy soy glazed chicken served on a black bun.
Price: Buy 1 Get 1 for ₱99!
10-inch Chicken Quesadilla – Kenny Rogers
Now BIGGER and BETTER! Get the ultimate meal with Kenny Rogers' exclusive offer with Booky. Enjoy savory goodness, doubled – get two chicken quesadillas for yourself or with a friend!
Price: Buy 1 Get 1 for ₱180!
To claim any of these tasty BOGO deals, just follow the steps below:
Download Booky's app and sign up for a free trial
Pick a coupon to avail
Scan the QR code displayed at the branch
Guess what! Booky has more Buy One Get One promos waiting to be claimed! Just download the Booky app and go to the Buy 1 Get 1 tab to check out all the exciting food you can claim throughout the metro!
Remember to tag us in your photos with the hashtag #BookyTwinning to be featured!