Cool cool cool cool cool no doubt you should try these BOGOs!
Summer is almost here and with that comes the heat. While a nice cool glass of water is the best, sometimes it's hard to come by, or sometimes we're just looking for the extra refreshing taste.
With Booky, you can quench your thirst and cool down with these BUY 1 GET 1 Drinks. That right's, you can get TWO DRINKS FOR THE PRICE OF ONE! Whether it's milktea, juice, or shakes, there's something here for everyone. Now that's cool!
Update: Check out all of our Buy 1 Get 1 deals here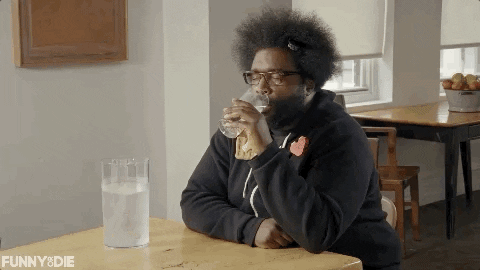 A shack-like, travel-inspired restaurant known for its wide variety of wings, Sunrise Buckets offers up a variety of non-alcoholic and alcoholic drinks you can pair with their wings that come in 25 flavors.
Insider tip: With Booky, you can get Buy 1 Get 1 Drinks (Sunrise Iced tea, Raspberry Iced Tea, Draft Beer), and Buy 1 Get 1 Chili Cheese Fries!
View menu
View their Facebook page
View their Instagram account
View their branches
Love your lemons and lemonade? Then you'll definitely love Citrus Zone's fresh, zesty and energizing mix of lemonade drinks.
Insider tip: You can get Buy 1 Get 1 Lemon Drink at Citrus Zone with Booky!
Offering juice straight out of the fruit, at Guri Guri, you're sure to get both a fun experience and a refreshing drink!
Insider tip: You can also get Buy 1 Get 1 Snack Pine and Watermelon with Booky!
Hong Kong Milk Tea – Serenitea
Serenitea is a homegrown bubble tea brand with one of best selection of flavors and most delicious brews in the metro. Read our full feature here.
Insider Tip: You can also get Buy 1 Get 1 on their Emperor Milk Tea,Thai Milk Tea, Wintermelon Milk Tea, and Burmese Milk Tea!
Gong Cha Milk Brown Sugar – Gong Cha
Gong Cha has more than 170 outlets worldwide, and have a selection of milk tea, fruit juices, ice smoothies, and more! You can get Buy 1 Get 1 on their Gong Cha Milk Brown Sugar, GC Milk Alisan Tea, and Mango Ice Smoothie (Plain). Read more here.
Price: 2 Gong Cha Milk Brown Sugar for P130
Large Original Milk Tea – Infinitea
Infinitea is all about its freshly brewed teas and a wide selection of flavors and beverages. They have Milk Tea, Slush Tea, Fruit Tea, and more. Get Buy 1 Get 1 on their Large Original Milk Tea, and Large Green Apple Fruit.
Price: P75 for 2 Large Original Milk Tea
Cha Tuk Chak specializes in Thai Milk Tea, wit their blend being particularly milky, and thirst-quenching. They also have fruit teas, coffee, and desserts.
Insider Tip: You can get Buy 1 Get 1 on their Nom Yek, and Thai Emerald.
A sweet and fresh concept from the geniuses behind Infinitea, Black Scoop Cafe is a dessert stop that offers various soft serve innovations like their milk tea ice cream.
Price: Buy 1 Get 1 Wintermelon Milk Tea for ₱110 ₱220! As well as Thai Tea, House Special Brew, and Peach Lychee Fruit Tea for ₱99!
Taro Milk Tea – Tea 18
Tea 18 proves that milk tea isn't always a guilty pleasure. Their milk tea uses less sugar (while maintaining sweet and delicious flavors), making it healthier than your usual cup of milk tea.
Insider Tip: Enjoy Buy 1 Get 1 deals on their Passion Fruit & Pineapple Green Tea, Raw Sugar Bubble Fresh Milk Tea, Taiwan Classic Bubble Milk Tea, Milk Foam with Pure Tea.
View menu
G/F The Stratosphere, 136 Valero St
(0917) 127-6688

Buko Pandan Fruit Shake – Ersao
Ersao has Taiwanese specialties and treats like noodles, chicken, rice toppings, and more, to-go. They also have brewed teas and shakes.
Price: 2 Buko Pandan Fruit Shakes for just ₱95!
Fruit Tea – Teaza
A small tea cafe with lots of choices from milk teas, to hot teas, to tea lattes, Teaza is sure to satisfy your cravings to all things tea.
Insider Tip: You can also get Buy 1 Get 1 on their Classic Milk Tea, and Winterdew.
Strawberry Wild Smoothies – Jamba Juice
Jamba Juice serves fresh juices, smoothies, energy bowls, and other healthy and nutritious food. It's been loved by all: from fitness junkies, to smoothie lovers. You can get Buy 1 Get 1 deals on their Banana Berry Smoothies, and Peanut Butter Moo'd and Banana Brew Smoothies as well, or you can opt to go for a Banana Berry and Strawberries Wild combo.
Price: Go wild by having 2 Strawberry Wild Smoothies for only ₱180!
A homegrown dessert cafe, The Lost Bread specializes in French toasts and milkshakes. Their name in French is 'pain de perdu', the stale bread used in making French toast.
Price: Buy 1 Get 1 for only ₱120!
Found in Fruit Magic branches, Pure Nectar offers juice cleanse programs that have been crafted to suit a Filipino's diet. Their cleanses adhere to the American Heart Association guidelines.
Price: 2 Gushing Guyabano for just ₱125! Insider tip: You can also get Buy 1 Get 1 on thei Pumpin' Pumpkin
Bell Coffee is a relatively new coffee shop that's quickly making a name for itself for its premium taste yet affordable prices.
Price: Double the caffeine with 2 Dulce Mocha Frappes for only P75
A winner among chicken dinners, Chicken Charlie is local chicken chain serving up some world-class chicken, that isn't just delicious, but also made healthier with the use of non-greasy, transfat free, chicken. You can also get Buy 1 Get 1 deals on their Choco Banana Milkshake, or have their Black Bun Chicken Burger as well.
Price: Buy 1 Get 1 Milky Oreo Milkshake for P99
Kiss The Tiramisu is an ice cream shop from Seoul, offering desserts that revolve around tiramisu and ice cream. They also have Buy 1 Get 1 deals on their Fruit Drinks, and Sikhye.
Price: Get 2 for only P160. That's a double smack of coffee goodness!
Nitro Draft Cold Brew Coffee – UCC Clockwork
A concept store by UCC, UCC Clockwork is a third wave coffee shop that features various single origin coffee blends, both of local and international roots.
Insider Tip: They have Buy 1 Get 1 deals on their Cherry Mansi, Mango Samurai, Skinny Vanilla Latte (Iced), Skinny Vanilla Latte (Hot), and Alhambra
CHECK OUT THIS BONUS BOGO DRINK FOR THOSE NIGHTS OUT IN THE TOWN
Tap Station is a Filipino brewery that serves off-the-tap beers. They have a selection of both local and international craft beers. Get Buy 1 Get 1 on their beers like the No. 22 Flame Out, No. 14 Shut Up, No. 2 Hakkan Hard, No. 4 Berry Red, Easy Ride, and Mommy Boy.
Price: 2 No. 11 Hard Days for only P235
To claim any of the BOGO drinks above, just follow the steps below:
Download Booky's app and sign up for a free trial
Pick a coupon to avail
Swipe to claim when ordering
Guess what! Booky has more Buy One Get One promos waiting to be claimed! Just download the Booky app and go to the Buy 1 Get 1 tab to check out all the exciting food you can claim throughout the metro!