COOOOKIES!
Last updated: July 7, 10:23am
There's no better way to say this: Times are tough right now in light of the current developments of COVID-19. Still, there's no reason for us to panic. If anything, it's important for us to stay safe and take preventive measures!
If you're stuck at home hungry for some sweet treats but aren't sure where to get a hold of them, we've listed down Where To Get Cookies Delivered to Your Doorstep in Metro Manila.
While we're on that topic, let's remember to tip our drivers generously for going out of their way to serve us delicious food. These food delivery riders are following the best hygiene practices, sterilizing their bags, and even practicing contactless delivery. You can do your part by sanitizing your hands, wearing a mask (if you feel unwell), and choose to do a cashless transaction if possible! Now, let's get started.
It might seem impossible for every batch of cookies to be perfect, but The Good Batch nails it every time. Order batches of their Chewy Chocolate Chip, their unique Nutella Sea Salt, or their newest addition White Chocolate Macadamia. Warning: Cookie may break easily because it's that soft!
Satisfy your cookie cravings in the comforts of your own home with Twenty Four Bakeshop's addictively delicious cookies. They have six kinds of half-dozen boxes you can choose from: the Chocolate Chip box, Campfire S'mores Box, Triple Chocolate Chip Box, Chocolate Walnut Box, Assorted Box, and Half Dozen of the Month.
Available for pickup
Order here
View their Facebook page
View their Instagram account
(0917) 827-6788
A2Manila
A2Manila is a tale of two sisters baking to bring happiness and a little sweetness to our lives. Serving cakes, cheese rolls, banana bread, and all kinds of baked goods, the star of the show is their cookies. Try out their Classic C and DC (their take on the chocolate chip and its dark version), the Triple C (chunky chocolate chip with chunks and walnuts), and the beautiful Oreo Blast!
The best cookies are made from the heart and Hippy's Cookies are full of love. Their signature chunky chocolate with sea salt, s'mores cookies, and dark chocolate cornflakes cookies are plenty reason to pick up a batch. Trust us when we say that these cookies are good. This small, Instagram-based baker is one you don't want to overlook.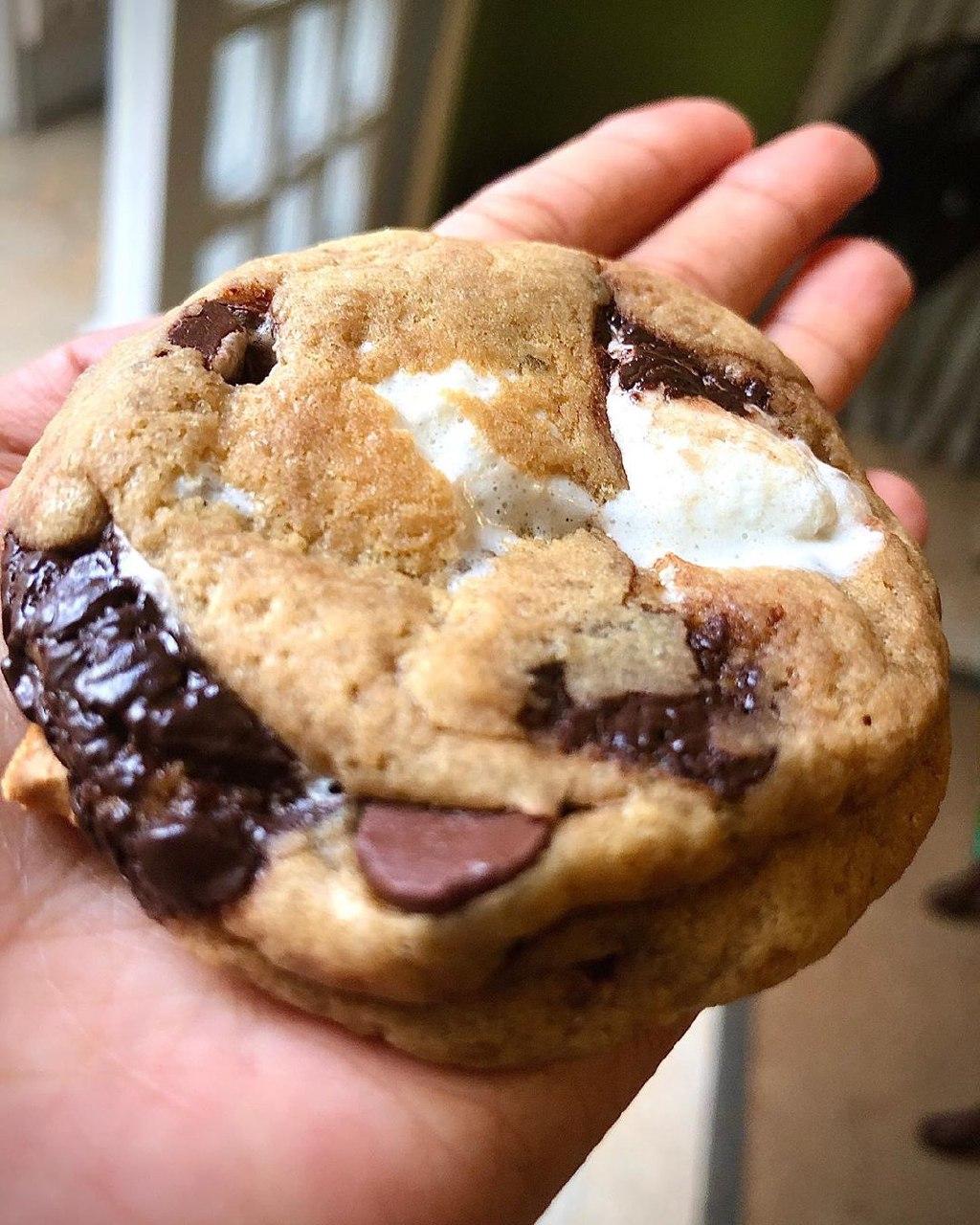 Founded by Wally Amos in Los Angeles in 1975, Famous Amos has become a brand famous for giving us bite-sized, crunchy cookies, packed for on-the-go convenience. You can order their iconic cookies on GrabFood!
Available for pickup
Order on GrabFood
View their Facebook page
View their Instagram account
A husband-wife owned cookie brand, Moloko Handcrafted Cookies offers mouthwatering (and not to mention, unique) cookie flavors with premium ingredients. Pistachio, Valrhona Passionfruit, and Dark Chocolate Tahini are some of their many clever cookie flavors. You can order a bunch of their flavors through their preferred delivery service, LalaMove.
Order on the LalaMove app
View their Facebook page
View their Instagram account
Handled, made and done with love by Chef Kevin Ibert, Fluffy Yummy offers ooey-gooey cookies that go great with milk. You can order their handcrafted NYC Dark, White Almond, DC Pretzel, Salted Dark, and Hazelnut Milk cookies through the link below.
They also offer a 20-piece mini cookie tin and cakes if you want to send someone a gift during this quarantine!
Available for pickup
Order here
View their Instagram account
(0917) 726-7082
You may not have heard but Flourist.ph is a new kid on the block that packs a sweet punch. They are a fresh, homemade patisserie that bakes some of the most decadent chocolate chip cookies and chocolate crinkles you'll ever try. Send them a message on Instagram to place your orders. You wont regret it!
Quinn's Bakery is an online-based home bakery dedicated to producing and providing soft-baked and chewy cookies, delivered fresh right at your doorstep. They offer a perfect mix of unique and classic flavors such as Chocolate Chip, Triple Dark Chocolate, White Chocolate Macadamia, Dark Peanut Butter Chunk, Oatmeal Walnut Raisin, and Matcha White Chocolate.
You can get a pre-assorted box of all their flavors or just the classics through LalaMove or Grab!
Know some more places we can get cookies delivered within Metro Manila? DM us on Instagram at @bookyapp for your suggestions. We know that right now might seem uncertain—and believe us, uncertainty can be scary, but here's one thing we know for sure: we're here for you. Take care always! – The Booky Team