Book now and get up to ₱500 off!
For students, finding an after school spot to 1) unwind, 2) eat food that's actually good, and 3) get some actual studying done is easier said than done. Cuaderno Fil-Mex Book Cafe in Manila, however, hits all three marks.
Update: Check out the Top 10 Most Loved Restaurants in Manila this month!
Book a table here and get a discount!

When you first enter, Cuaderno looks like it's a place for a proper fiesta with their Mexican inspired decor. However, your second step gives you a view of piled bookshelves that make it a haven for students in the area.
Insider Tip: You can read the books on the shelves while you're there but Cuaderno also has books available for sale.
You can't get your brain going without something to fuel it. If you are a fan of Filipino food, Mexican food, and fusion cuisines, Cuaderno is probably up your palate's alley. The Fil-Mex restaurant boasts of a menu of innovated favorites like sisig nachos, Mexican braised beef ribs, and nacho chili con rice.
Nacho Grande
Cuaderno's menu is Fil-Mex but some dishes lean more towards one or the other cuisine. Sweet & spicy lechon belly adobo, sisig tacos, and Filipino breakfast burritos are just some of the things that make their offerings so unique.
Beef and Cheese Quesadilla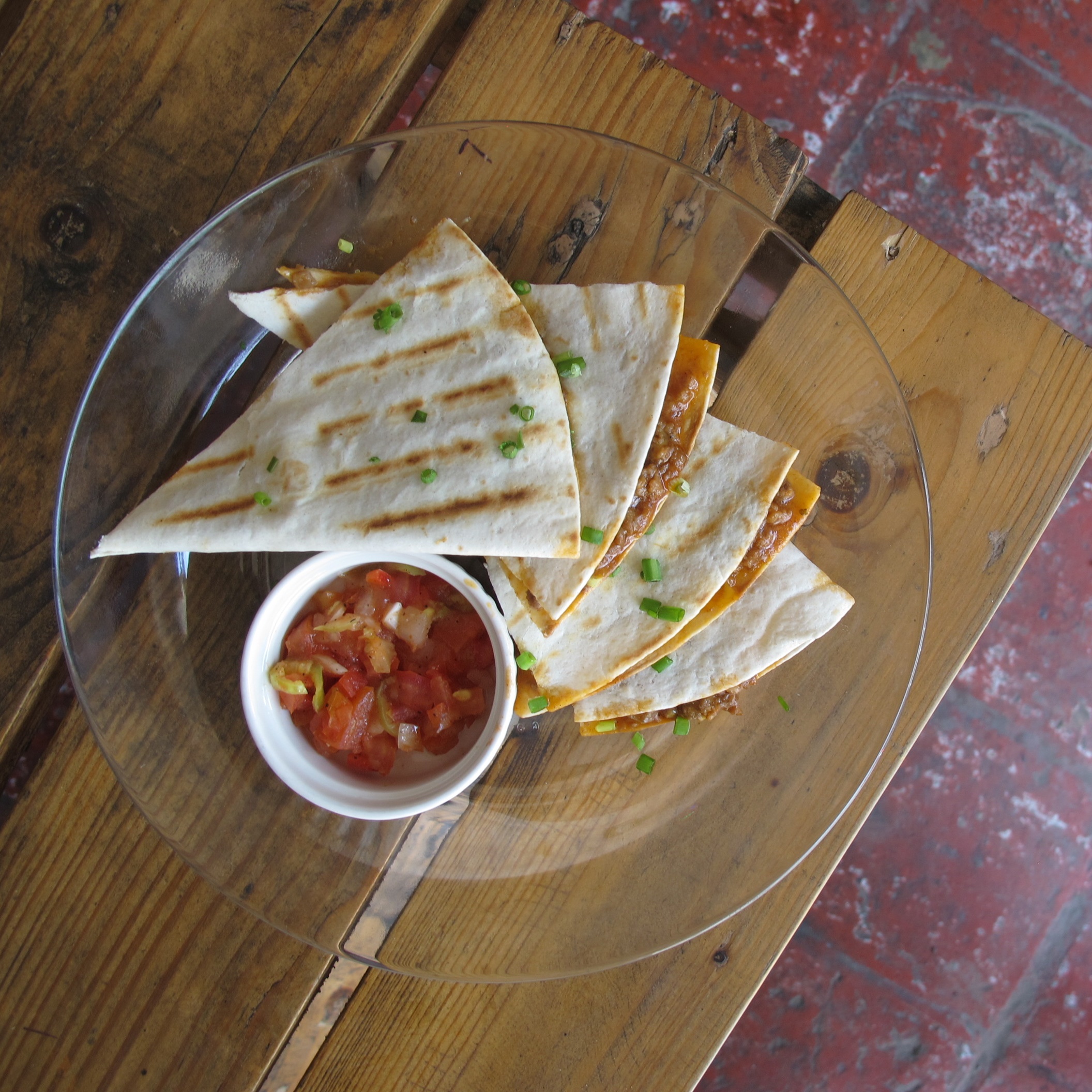 Buffalo Wings
Since they are located in the Malate-Taft area, Cuaderno is favorited by students, however, that doesn't stop families or "adults" from the workforce from frequenting the place for a bite to eat or to catch up on some quiet reading time.
Chicken Tenders
While they aren't late enough to accommodate your all nighters, they do serve a selection of coffees and lattes to help you stay up while studying.
Cuaderno's Mexican Braised Ribs
You'll also notice the intricate lettering that plaster's Cuaderno's walls. Getting lost in the calligraphy is a common occurence so they put up a corner in the restaurant with a basket of art-filled postcards that are for sale.
So from the hungry to the artsy to the ones that need to study, Cuaderno has something for everyone.

View menu
View their Instagram account
Strada Street Food Park, 1013 Estrada Street, Malate, Manila
(0935) 523-6438
Did you know that with Booky Prime, you can reserve a table at 800 top restaurants in Metro Manila? Sign in to your account now on the web or in our app!
Keep tagging us on Instagram @bookyapp #bookymanila so we can join your food trips around the city. We see you!