Poppin' bottles in the ice, like a Blizzard!
The "ber" months have just begun but that doesn't mean we won't stop craving for our favourite cold treats!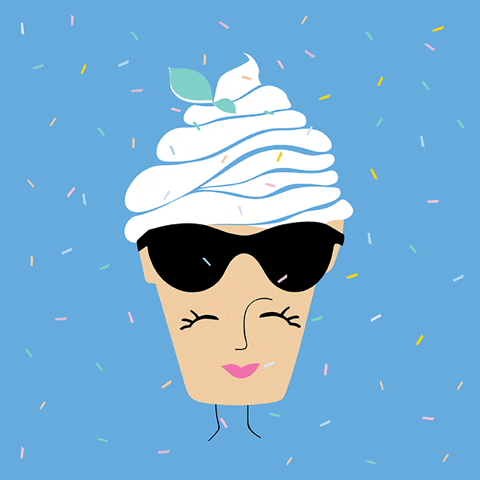 Dairy Queen has brought back a special dessert that we've been craving for for quite awhile… it's honestly one of the best combinations dessert can have and we're more than thrilled that we can now enjoy this sweet treat yet again.
It's Dairy Queen's PEPERO MILKSHAKES AND BLIZZARDS. In case you haven't tried it yet and are wondering which Pepero variant, it's the classic (and favourite of many) almond flavour. You can choose either the Blizzard or milkshake in either strawberry, cocoa, or mango flavour which will then be blended up with that crunchy almond goodness.
You don't have to wait cause it's now available in all Dairy Queen branches nationwide!
Craving for more dessert? We've listen down some easy-on-the-pocket Dairy Queen desserts to satisfy your sweet tooth. Check them out below!
Oreo Blizzard
A filling serving of thick vanilla ice cream mixed with chunks of Oreo cookies.
Insider tip: You can get TWO Regular Oreo Blizzards for ₱150 ₱120!
Vanilla Cones
Who doesn't love ice cream after a delicious AF meal? Don't miss this refreshing and satisfying vanilla ice cream cone made with DQ's signature soft serve!
Insider tip: You can get TWO Vanilla Cones for ₱90 ₱65!
Cappuccino Frappe
A sweet and energizing frappe blend of coffee concentrate with DQ's signature vanilla soft serve and whipped topping to refresh you after a satisfying meal.
Insider tip: You can get TWO Cappuccino Frappes for ₱230 ₱189!
To claim these Dairy Queen offers, just follow the steps below:
Download Booky's app and sign up for a free trial
Pick a coupon to avail
Scan the QR code displayed at the branch
View menu
Avail at participating branches
Check out their website
View their Facebook page
View their Instagram account
Guess what! Booky has more Buy One Get One promos waiting to be claimed! Just download the Booky app and go to the Buy 1 Get 1 tab to check out all the exciting food you can claim throughout the metro!
Remember to tag us in your photos with the hashtag #BookyTwinning to be featured!
Cover photo from Dairy Queen.