Beat the blues with these blueberry treats.
Everyone knows that our favorite ice cream company Dairy Queen (DQ) offers different flavors every month, and for September they're bringing us a foreign fave — blueberries! DQ just launched three new concoctions with blueberry as the main ingredient.
Choose from two fresh Blizzard flavors — Cheesecake Delight for that sweet and creamy taste or Blueberry Oreo for that familiar cookie flavor.
If you're looking for something more than a Blizzard, their Blueberry Parfait is perfect for you. Inspired by the French layered dessert, DQ's take on the parfait includes a serving of their vanilla soft serve blend at the bottom, blueberries in the middle, and cheesecake on the topmost layer sprinkled with graham cracker bits.
We recommend taking home their Blueberry Cheesecake Blizzard Cake as well, which is made up of 100% ice cream with plenty of blueberries in the middle. Celebration-wise, you can pretty much say this takes the cake!
Dairy Queen's Blueberry Fest offers are available for take-out or home-delivery via Grab Food or FoodPanda. You may reach their hotline at (02) 8911-1111.
Also read: Here's How To Make Dalgona Ice Cream Cake To Satisfy Your Sweet Cravings!
In Case You Missed It: The Dessert Combo We Missed Dearly: DAIRY QUEEN + PEPERO
The "ber" months have just begun but that doesn't mean we won't stop craving for our favourite cold treats!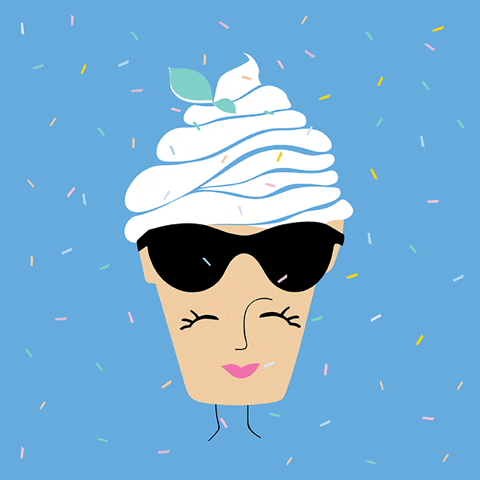 Dairy Queen has brought back a special dessert that we've been craving for for quite awhile… it's honestly one of the best combinations dessert can have and we're more than thrilled that we can now enjoy this sweet treat yet again.
It's Dairy Queen's PEPERO MILKSHAKES AND BLIZZARDS. In case you haven't tried it yet and are wondering which Pepero variant, it's the classic (and favourite of many) almond flavour. You can choose either the Blizzard or milkshake in either strawberry, cocoa, or mango flavour which will then be blended up with that crunchy almond goodness.
You don't have to wait cause it's now available in all Dairy Queen branches nationwide!
Craving for more dessert? We've listen down some easy-on-the-pocket Dairy Queen desserts to satisfy your sweet tooth. Check them out below!
Oreo Blizzard
A filling serving of thick vanilla ice cream mixed with chunks of Oreo cookies.
Vanilla Cones
Who doesn't love ice cream after a delicious AF meal? Don't miss this refreshing and satisfying vanilla ice cream cone made with DQ's signature soft serve!
Cappuccino Frappe
A sweet and energizing frappe blend of coffee concentrate with DQ's signature vanilla soft serve and whipped topping to refresh you after a satisfying meal.
View their menu
View their branches
View their website
View their Facebook page
View their Instagram account
(02) 8553-4035; (02) 8911-1111
We know you loved using the Booky app for discovering the newest places in your city. Given these extraordinary times, we want to continue being helpful so check out our updated food delivery guide, where to shop for groceries online, and more.
Cover photo from Dairy Queen's Facebook page