Offering five discounts on services that'll give you flawless looking skin.

American, Korean, and Japanese skin care – three beauty regimens that a lot of people have recently embraced because of how it's worked wonders on the skin. But just because it's worked on the majority of those who tried it out, doesn't mean that it's the end all, be all of skin care.
If you want to try something new or if you're skin isn't compatible with the popular skin care regimens, then maybe it's time for you to try a new kind of skin care – one straight from Europe – at Europeanne Aesthetics.
We decided over at Booky that it's high time to go beyond food and give you more. There's so much to do and discover and we're opening up Metro Manila to help you find your flavor starting with fitness and beauty. The new and improved Booky is stronger and cuter than ever.
A skin and body center that gives you a taste of Belgian Beauty, Europeanne Aesthetics is known best for using Nannic cosmetic solutions and technology straight from Belgium to give you smooth, blemish-free, young looking skin that'll make you feel more confident in the skin you're in.
Check out the discounted services that they have to offer below!
Nannic Beautifying Energy (NBE RF) Face
It's a non-surgical facelift that utilizes NBE Active Serums from Belgium which are administered with the use of specialized Nannic techonology.
Price: ₱10,000 instead of the original ₱25,000
Rosy Whitening Face and Neck Peel
It's a skin whitening treatment with 3 sessions (every 3-4 months) makes use of anti-acne and anti-aging exfoliation for smooth, young looking skin.
Price: ₱4,750 instead of the original ₱9,500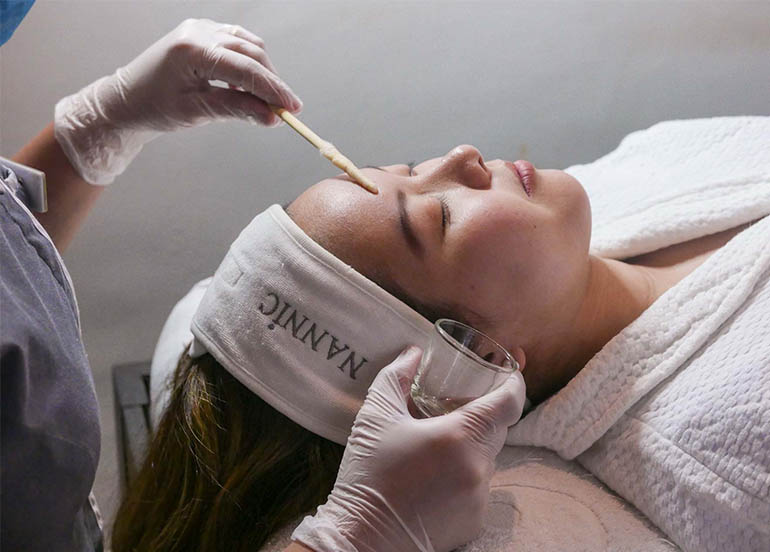 Glutathione Drip
It's an Italian glutathione drip rich with Vitamin C, collagen, Vitamin B, Vitamin E, and Alpha Lipoic Acid Mix that'll be administered for 5 sessions (weekly).
Price: ₱10,000 instead of the original ₱20,000
Underarm Hair Removal
Utilizing a German Hair Removal technique as well as cleansing and whitening scrubs, this painless laser hair removal will leave your underarms smooth after 8 sessions (2-3 weeks).
Price: ₱10,000 instead of the original ₱18,000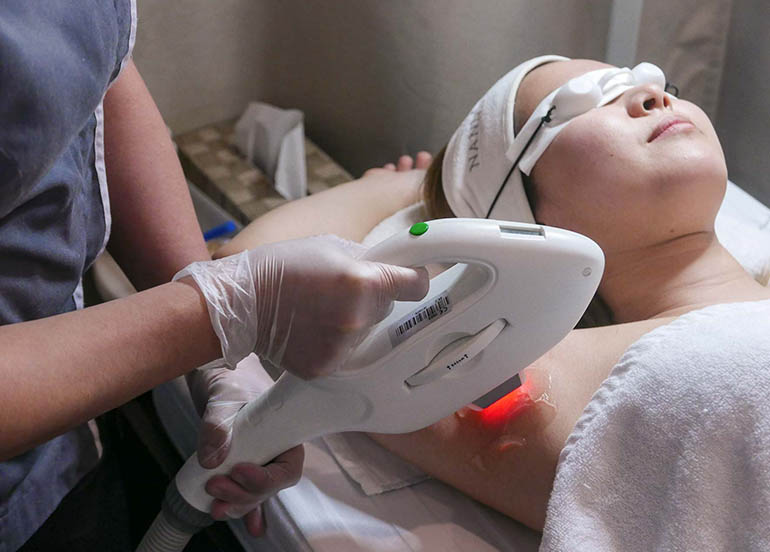 Face and Neck Warts Removal
Thanks to pinpoint modern removal technology, this technique, administered by doctors and skin specialists, will get rid of those pesky warts.
Price: ₱4,500 instead of the original ₱9,000
To claim your discount from Europeanne Aesthetics Skin and Body Center, just follow the steps below:
Download Booky's app and sign up for a free trial
Scan the QR code displayed at the branch
Pick a coupon to avail

View their service list
View their Instagram account
UG/F G-8 BSA Suites Condominium, 103 Palanca St., Legaspi Village, Makati | (02) 831-9290
23 Pres. JP Laurel National Hwy, Tanauan, Batangas | (043) 706-7402

Want to complete your look? You can type in "NAILS" or "FACIALS" on the Booky app to discover the best places to get glammed up in Metro Manila.
We're more than just food at Booky and we're here to give you the lo-down on the best things to do and discover all over Metro Manila—food, fitness, beauty, and more. Download the Booky app for FREE to discover today's best idea.