Pampering, decompressing, and prepping has never been this fun and accessible!
The month of March is upon us and you know what that means, summer is soon approaching. Whether you're planning to be out and about this summer or working at your desk, one thing's for sure, there's no harm in prepping yourself for the fabulous photos you're going to take.
So, in addition to getting your summer bod ready, why don't you get your hair summer-ready too at Hair Lab Beauty Loft?
We decided over at Booky that it's high time to go beyond food and give you more. There's so much to do and discover and we're opening up Metro Manila to help you find your flavor starting with fitness and beauty. The new and improved Booky is stronger and cuter than ever.
Located right in the heart of Ortigas, Hair Lab Beauty Loft's convenient location opens up possibilities of being able to pamper and decompress from head to toe during break time or right after work hours.
If you looking to get services that'll give you a bang for your buck, check out these Booky offers!
Hair Rebond With Permanent Color
Complete your strut look with long, straight, and colorful hair that'll match your summer body.
Price:
Long Length Hair - ₱8,350 ₱5,845
Medium Length Hair - ₱6,250 ₱4,325
Curves and Waves
Steer the attention from those beach waves and direct them to your bouncy and voluminous hair curls.
Price:
Long Length Hair - ₱3,500 ₱2,450
Medium Length Hair - ₱2,600 ₱1,820 
Clairol Color
Add some color to your summer outfit by coloring those strands with the help of Clairol Wella products!
Price:
Long Length Hair - ₱2,200 ₱1,540
Medium Length Hair - ₱1,600 ₱1,120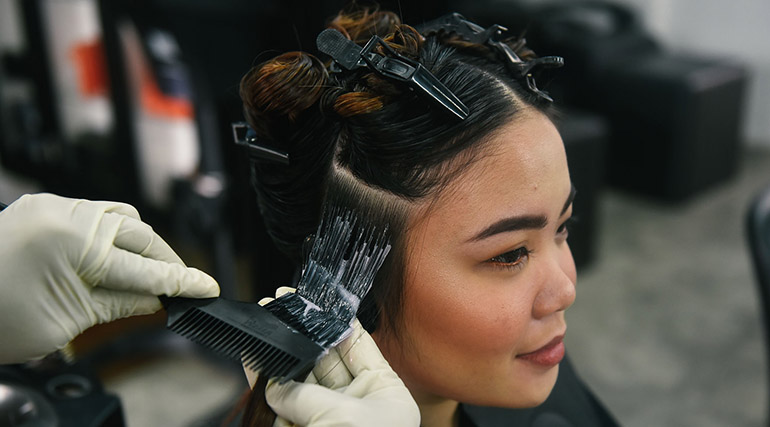 To claim your discount for Hair Lab Beauty Loft, just follow the steps below:
Download Booky's app and sign up for a free trial
Scan the QR code displayed at the store's counter
Pick a coupon to avail

View service list
View their Facebook page
Unit 27, Bldg A, Cliffpoint Square, CW Home Depot Compound, Pasig
(0929) 619-5678



Planning to complete that summer look? You can type in "FACIALS" or "NAILS" in the Booky app to discover the best places to get glammed up in Metro Manila.
We're more than just food at Booky and we're here to give you the lo-down on the best things to do and discover all over Metro Manila – food, fitness, beauty, and more. Download the Booky app for FREE to discover today's best idea.