More cheese, please!
Parmigiano Ristorante serves authentic Italian cuisine offering a variety of delicious pizzas, pastas, steaks, and more.
Get ₱500 off your bill with Booky!
When Tony Iapino left Rome, Italy for the Philippines, he brought with him his most cherished family recipes and years of experience in the food industry.
It was only natural for him to open Parmigiano, eventually passing the torch to his son, Giulius, who was only 21 when he took over the family business.
Fun Fact: Despite being the owner's son, Giulius worked hard to earn the title of CEO by working as a server, dish-washer, pizza maker, cashier, and manager.
Instilled with strong Filipino and Italian values, Giulius continued his father's vision of creating a place where families could enjoy great food – whether it was for a simple lunch, dinner, or a grand occasion.
Insalata Di Parmigiano
Thinly sliced parma ham wrapped in fresh mangoes on a bed of mixed greens with candied walnuts and grapes tossed with parmigiano dressing, shaved parmesan, and cherry tomatoes
Parmigiano argues there is much more to Italian cuisine than just pizza and spaghetti. By importing ingredients from Italy, they're able to constantly experiment with flavors, promising to provide diners with an authentic and exciting Italian dining experience.
Pasta Del Pescatore
Pasta in fish sauce with cherry tomatoes, fresh basil, parsley and ground black pepper
Tagliatelle al Cinghiale
Wide pasta dressed with wild boar ragu, parsley, fresh basil, and pepper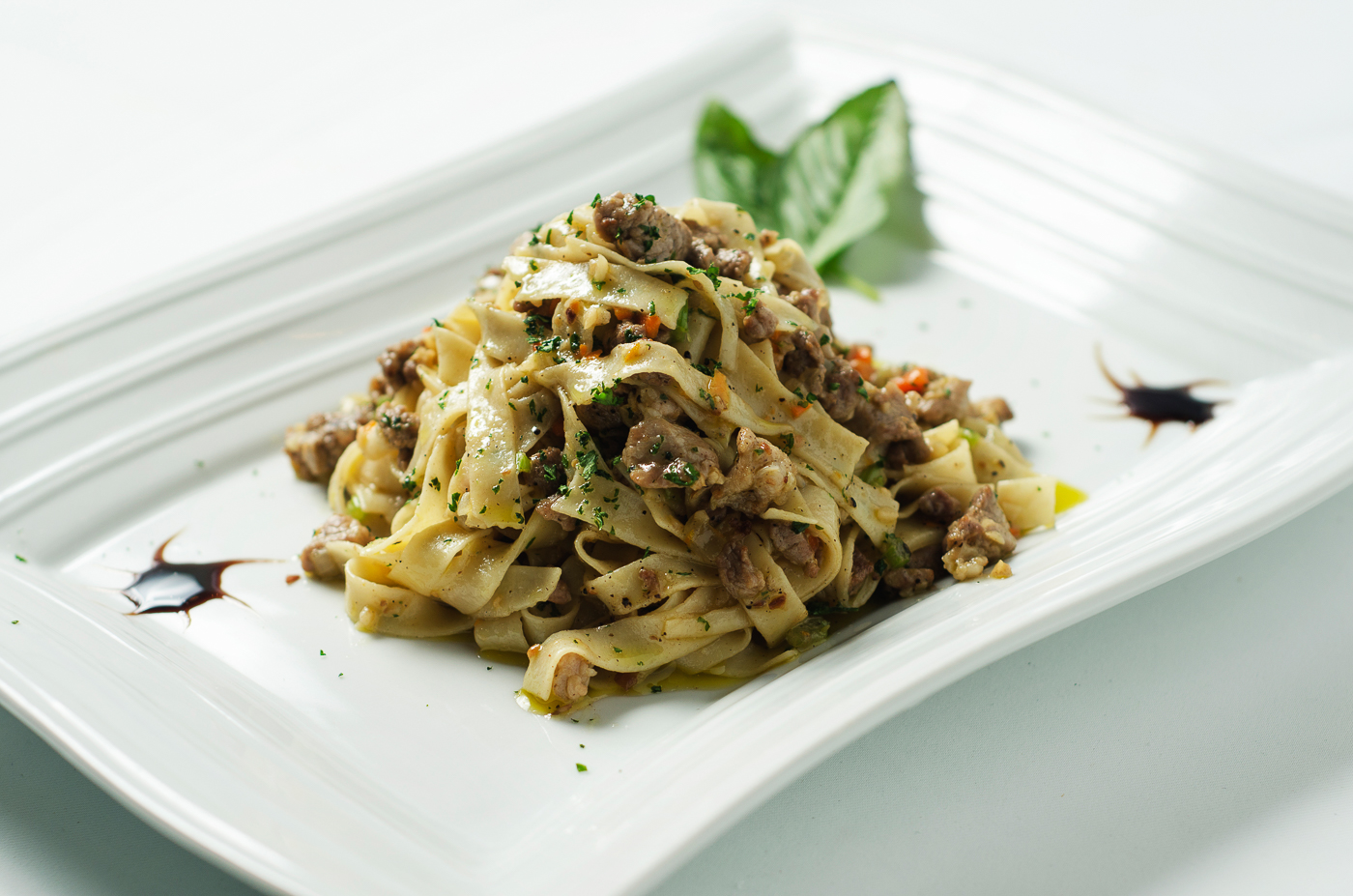 Their most popular pastas are the ones cooked out of their Parmigiano cheese wheel: Cacio e Pepe, Rigatoni Alla Gricia, and their signature Pasta Del Parmigiano.
Risotto Alla Pescatora
Risotto cooked with mussels, clams, squid and prawns in tomato sauce or white wine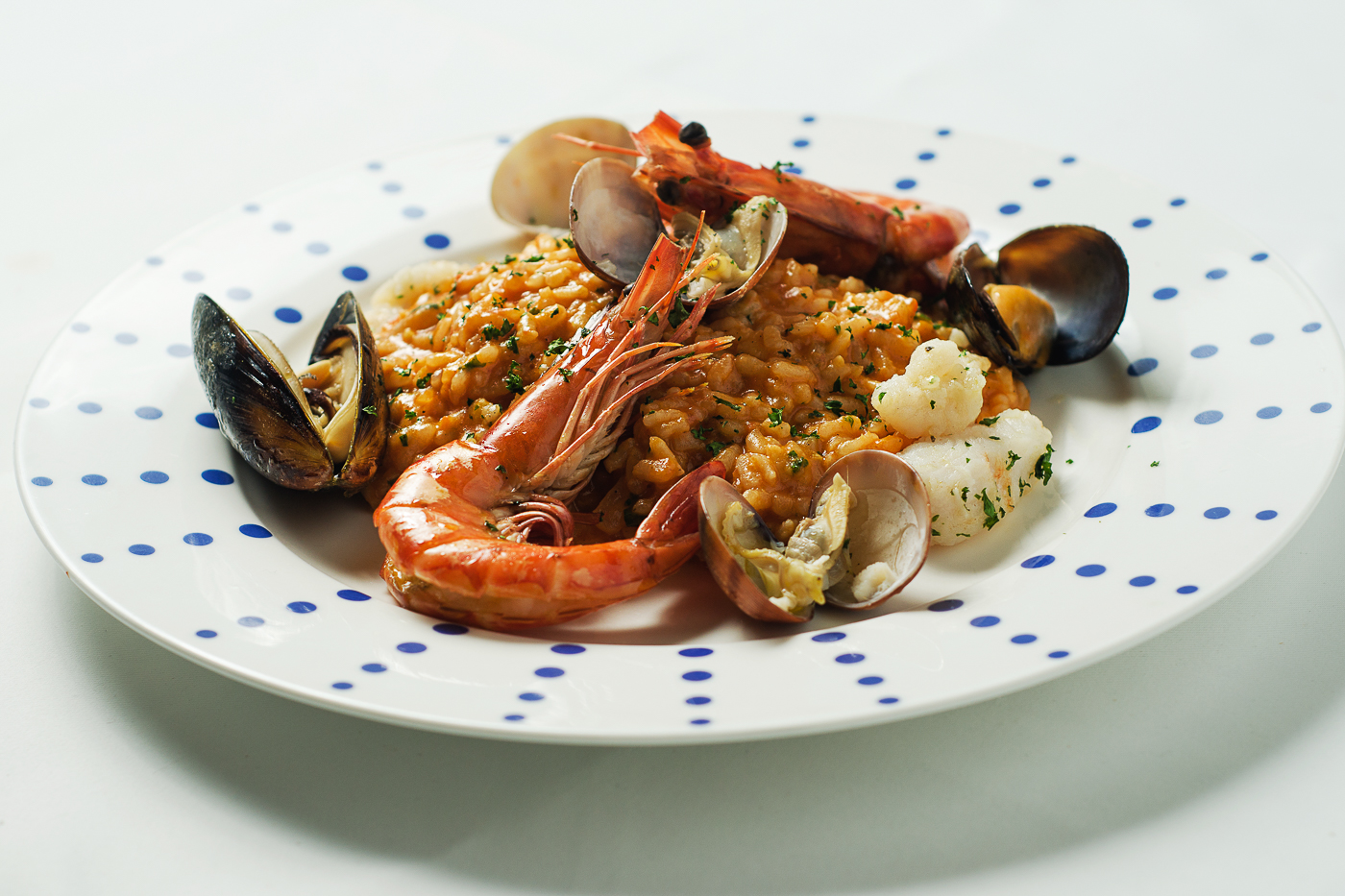 Aside from pasta, people really come to Parmigiano for the pizza. Mimicking the way pizza is served in Napoli, they proudly serve their pizza crusts with blackened spots.
Fun Fact: These "jaguar spots" on the crust are what give the pizza that delicious smoky flavor
6 Cheese Pizza
A purely cheese based pizza (red or white sauce) topped with gorgonzola, mozzarella, pecorino, parmigiano reggiano, scamorza and taleggio
Frutti Di Mare
Tomato based pizza topped with mozzarella, mussels, clams, squid, prawns
There's something for everybody at Parmigiano, from steaks, chicken, pork, and seafood. Here are their best-sellers and crowd favorites:
Bistecca Mare E Terra
Grilled rib-eye with au jus and grilled prawns with balsamic dressings
Branzino Alla Griglia
Seared sea bass with white wine and cream sauce served with risotto and mixed salad
Pollo Al Mattone
Grilled boneless chicken cooked under brick and served with baked potatoes
Porchetta
Classic Italian pork roast roulade, served with mashed potatoes, tomato salsa and mixed salad

When you book a table at Parmigiano with Booky, not only will you enjoy ₱500 off your bill, you will also get a free dessert on the house. The catch? You have to answer our quick feedback form first! Show it to the staff at the end of your meal and enjoy your complimentary dessert.
Tiramisu
Traditionally Italian dessert with layers of mascapone cheese, lady fingers, and espresso garnished with cacao powder
If you're not already enjoying the offline convenience of Booky, you can download the app for FREE on iPhone or Android. Discover over 900 of the top restaurants in Metro Manila and just watch as your foodiverse explodes!