All your favorites, right at your doorstep.
Here at Booky, we constantly strive to eliminate the never-ending question of "where to eat." For eating out is something we love to do, but when the mood, the weather, or the budget doesn't allow us to and when we don't want to cook, we have one beautiful option left. "Pa-deliver nalang tayo."
In this age, there are a lot of ways to get your order to your door (and avoid human contact while you're at it), and that's online delivery! Either your choice of restaurant has it available or you use a delivery service to do the job for you. But the fastest and most efficient way is to go straight to the source: get that contact number and dial away.
Here's a quick directory for the most crave-worthy restaurants around Metro Manila and their delivery number! Now go on, order what your heart desires, and get all these hotline numbers on speed dial!
Sometimes, we need those burgers and fried chicken, stat. With the help of the catchy jingles all around, these fast food delivery numbers are the ones we remember the easiest.
The answer to literally all problems: PIZZA. Thin crust, hand-tossed, extra pepperoni, stuffed crust. Pizza delivery is essential in every household, in every barkada, in every religion. Most don't need a menu for their toppings of choice, but their operators are more than willing to help you with what to order and any good promos up!
Is there a party going on? Or maybe a salo-salo type of gathering that you weren't prepared for? Get these places on speed dial. Perfect for despedidas in the office, occasions at home that are special but not special enough to go out for.
Uy, may birthday pero walang time bumili ng cake! These places have got your back! You can call for your cake and eat it too.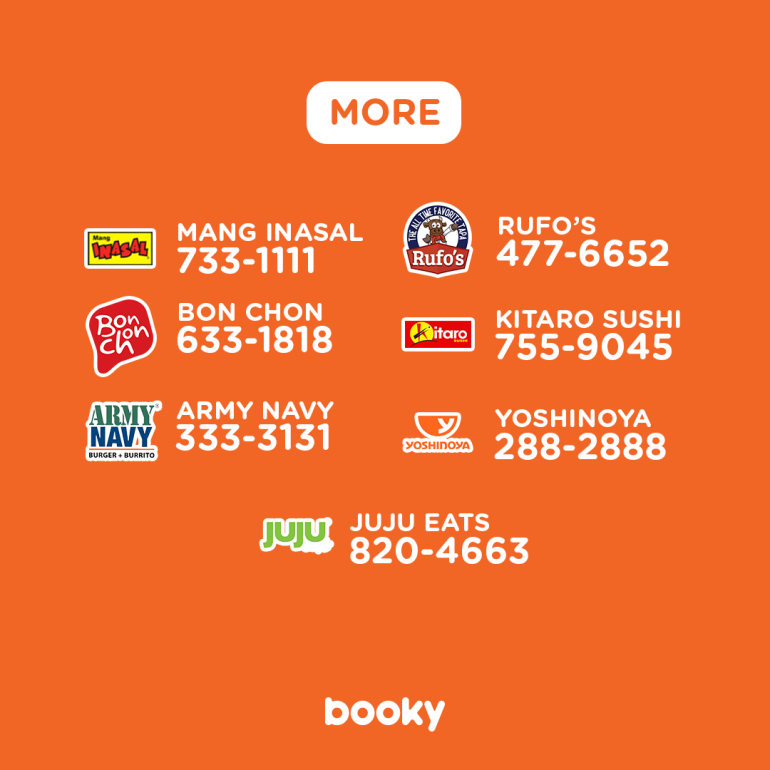 If none of the above will hit the spot, you've got more to choose from. Salad, Japanese, Korean, and Mexican, all in a few buttons.
The real hotline bling.