Someone, just bring them here already!
The past few years, Manila has experienced a roller coaster influx of big international franchises from all over the world. A number of restaurants came from Asia, particularly Japan, and more than a handful from the US.
Update: Check out the Top 10 Most Loved Restaurants in Metro Manila this month!
We, Filipinos, love fast food, especially American fast food! To name a few, we now have Applebee's, The Halal Guys, Buffalo Wild Wings, and more. But we know you're all still waiting and craving for a whole bunch of fast food chains that has yet to reach our shores.
Here are 11 of America's most popular food chains on our wishlist!
Founded: Oct. 22, 1948
Founder: Harry & Esther Snyder
First location: Baldwin Park, L.A., California
Signature items: Animal Style Double Double Burger and Animal Fries
In-N-Out is best known for its straight up burgers that come in 3 varieties: Hamburger, Cheeseburger and Double Double (2 burgers + 2 cheese slicespan). Each burger consists of fresh buns, patty, lettuce, tomato, with or without onions (fresh or grilled), and the spread (sauce). They also offer a secret menu that includes 4×4 burgers, Grilled Cheese sandwiches, animal style fries. In-N-Out has done 3 pop-ups in Manila since 2013 as part of their world tour.
Founded: 1978
Founder: David Overton
First location: Beverly Hills, California
Signature items: Original Cheesecake
Although the first Cheesecake Factory wasn't opened until 1978, its history dates back to the 1940's with David's mother, Evelyn Overton. A newspaper recipe inspired Evelyn to create what is now the shop's signature original cheesecake. From being a wholesaler to bakeries and restaurants around Detroit, Michigan, the family moved to Los Angeles in an attempt to really establishing their own business. Today, it has over 30 varieties of cheesecakes, snacks, menu specials, specialty desserts and more.
Founded: 1946
Founder: S. Truett Cathy
First location: Atlanta, Georgia
Signature item: Chicken Sandwich
Chick-fil-A (pronounced as chick fillet) is a quick service chicken restaurant with 1,850 branches across the US, mostly in the southeastern area. After finding a pressure fryer that could cook chicken sandwich the same time as a fast food burger in 1961, Cathy decided to trademark 'Chick-fil-A', developed the recipe, and the rest was history.
Founded: July 13, 1993
Founder: Steve Ells
First location: Denver, Colorado
Signature item: Burritos and tacos
Chipotle (literally refers to a smoked or dried jalapeno chili pepper) is a fast casual Mexican chain that focuses on Food with Integrity, which highlights its efforts in using naturally-grown ingredients, and serves more naturally raised meat than any other restaurant chain.
Founded: 1983
Founder: Andrew & Peggy Cherng
First location: Glendale, California
Signature item: Orange chicken
Panda Express is an American-Chinese fast food chain that serves generous plates of mostly Asian entrees, side dishes, and desserts. Customers can enjoy filling their own plates with chicken, beef, shrimp and vegetable entrees, rice, noodles and appetizers. In 2014, Panda Innovation Kitchen was opened in Pasadena, California to experiment with new flavours and ingredients to come up with new menu items. As of today, Panda Express has over 1,500 restaurants across the US, Canada, Korea, UAE, and South America.
Founded: 1986
Founder: Janie and Jerry Murrell
First location: Arlington County, Virginia
Signature item: Burgers and fries
Founded by husband and wife, Jerry and Janie Murrell, the original five guys referred to Jerry and their 4 sons. However, 2 years after the opening of the first Five Guys, they conceived a 5th son, which replaced Jerry as the fifth guy. The Five Guys menu offers all-American burgers, hotdogs, sandwiches and fries. Add as many toppings as you'd like for free!
Founded: 2009
Founder: Adam Fleischman
First location: Los Angeles, California
Signature item: Umami burger, Truffle burger, Ahi Tuna burger
Relatively new and smaller compared to the big burger guys, Umami Burger is a casual restaurant that serves bold and flavorful non-traditional burgers, made with beef patties that are ground in house and served medium rare. Fun fact: Umami is considered the 5th taste, next to sweet, salty, sour and bitter.
Founded: 1955
Founder: Joe Rogers, Sr. and Tom Forkner
First location: Avondale Estates, Georgia
Signature items: Alice's Iced Tea, Bert's Chili, Waffle House Coffee
Waffle House is a 24-hour roadside cafe that thrives by combining excellent table service with speedy delivery. It has over 2,000 locations in the US, most of it located in the South, and has become a cultural icon in offering all-time breakfast favorites, steaks, sandwiches, burgers and more. Fun fact: Owner Tom Forkner suggested the name Waffle House because waffles were the most profitable item on their menu.
In case you haven't heard, the following restaurant chains are already in the process of opening their first stores in Manila.
Pink's Hotdogs – Shangri-la Fort
Founded: 1939
Founder: Paul and Betty Pink
First location: Los Angeles, California
Signature dish: Chili dogs
Pink's Hotdogs is a famous hotdog cart turned Hollywood legend serving Mr. and Mrs. Pink's chili hotdogs. More than 30 varieties of dogs including superstar-inspired dogs are included in their menu. It is brought in by the people behind Wildfour Cafe + Bakery. Read our full feature here.
Fatburger – Glorietta 2
Founded: 1947
Founder: Lovie Yancey
First location: West Ave., California
Signature items: Triple King XXXL Burger
Fatburger is an all-American burger chain that's offers lean Angus beef burgers, hand-scooped ice cream milkshakes, handmade onion rings and fries, and the build-your-own burger experience. Its signature burgers come in 5 sizes, small to XXXL. If you're hard core enough to finish it, you'll earn your spot on the #XXXChallenge Wall of Fame. Read our full feature here.
Denny's – Uptown BGC
Founded: 1953
Founder: Harold Butler and Richard Jezak
First location: Lakewood, California
Signature items: The Grand Slam Breakfast Platters
Denny's is a 60-year old, classic full-service family diner and fast food giant. It is best known for its collection of signature and hefty breakfast platters that involves eggs, waffles, regular toasts, french toasts, sausages, muffins, bacon, hash, grits, oatmeal and yogurt. Read our full feature here.
What's your favorite American fast food chain? Are they on this list? Let us know in the comments section below. BUT while we're waiting for these restaurants to open, you can always rely on the Booky app for the best restaurants around the metro. Instantly get restaurant results when you search for cuisine, restaurant name, location or even specific dishes. Download it for free on iOS and Android.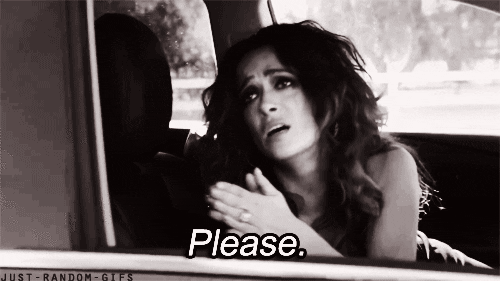 Comments
comments