Their Chicken Quesadilla is bigger and better than ever before!
There's no question why Kenny Rogers' exclusive Buy One Get One (BOGO) deals with Booky have been a favorite among users. Not only are they delicious, but they're also super sulit.
Well thanks to our latest deal with Kenny Rogers, you can go big while keeping to your diet.
With their signature roasted chicken and famous corn muffins, Kenny Rogers has been a staple restaurant for Filipinos for generations. Homestyle meals, healthy options, steaks, and ribs – plus an assortment of sides that have countless of combinations!
Update: Check out all of our Buy 1 Get 1 deals here!

Thanks to Booky's new deal, you can enjoy their now bigger and better, NEW 10-inch Chicken Quesadillas!
NEW 10-inch Chicken Quesadilla
Price: 2 orders for ₱180!
Bigger and Better, enjoy this savory goodness, times two! This is the ultimate meal.
But that's not all Kenny Rogers has to offer. Chomp down on two delicious Ham and Cheese Sandwiches, or get two of salads for the price of one! You can choose from either their Kani & Mango Salad, Caesar Salad, or just get one of each!
Ham and Cheese Sandwich
Price: 2 orders for ₱150!
A hearty sandwich filled with premium, whole muscle ham, and delicious American cheese
Kani & Mango Salad
Romaine lettuce, tomato, carrots, white onion strips, ripe mangoes, kani & sesame dressing
Caesar Salad
Romaine lettuce, tomato, carrots, white onion strips, bacon bits, parmesan cheese, boiled egg & caesar dressing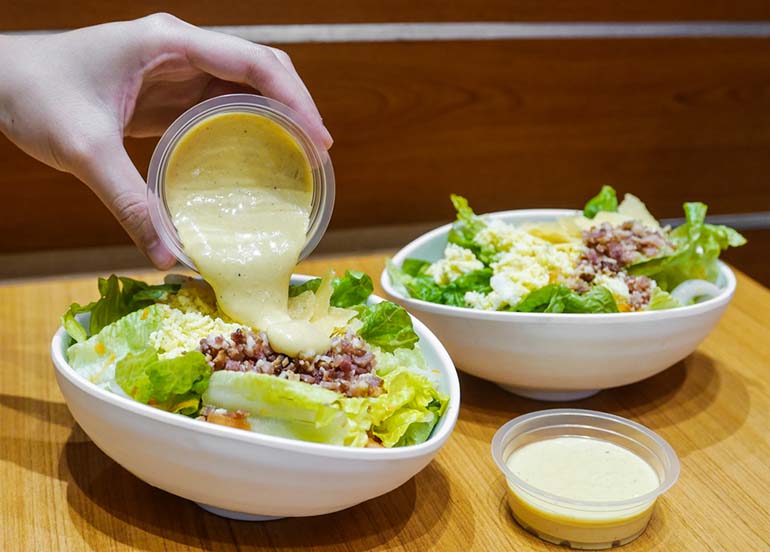 Price: Get 2 orders of the same kind of salad or mix-and-match for ₱145
To claim your BOGOs, just follow the steps below:
Download Booky's app and sign up for a free trial
Pick a coupon to avail
Swipe to claim when ordering
No reservations accepted
View menu
View all branches
View their Instagram account
Guess what! Booky has more Buy One Get One promos waiting to be claimed! Just download Booky app and go to the Buy 1 Get 1 tab to check out all the exciting food you can claim throughout the metro!
Remember to tag us in your photos with the hashtag #BookyBOGO to be featured!
Comments
comments