Not one, but THREE offers
With over 70 branches across the Metro, it's no wonder Serenitea is a crowd favorite. This homegrown brand offers almost every kind of pearl milk tea and tea latte out there.
While even their most basic teas will leave you feeling satisfied, people come to Serenitea for the level of customization that they offer, from sinkers to ice and sugar levels!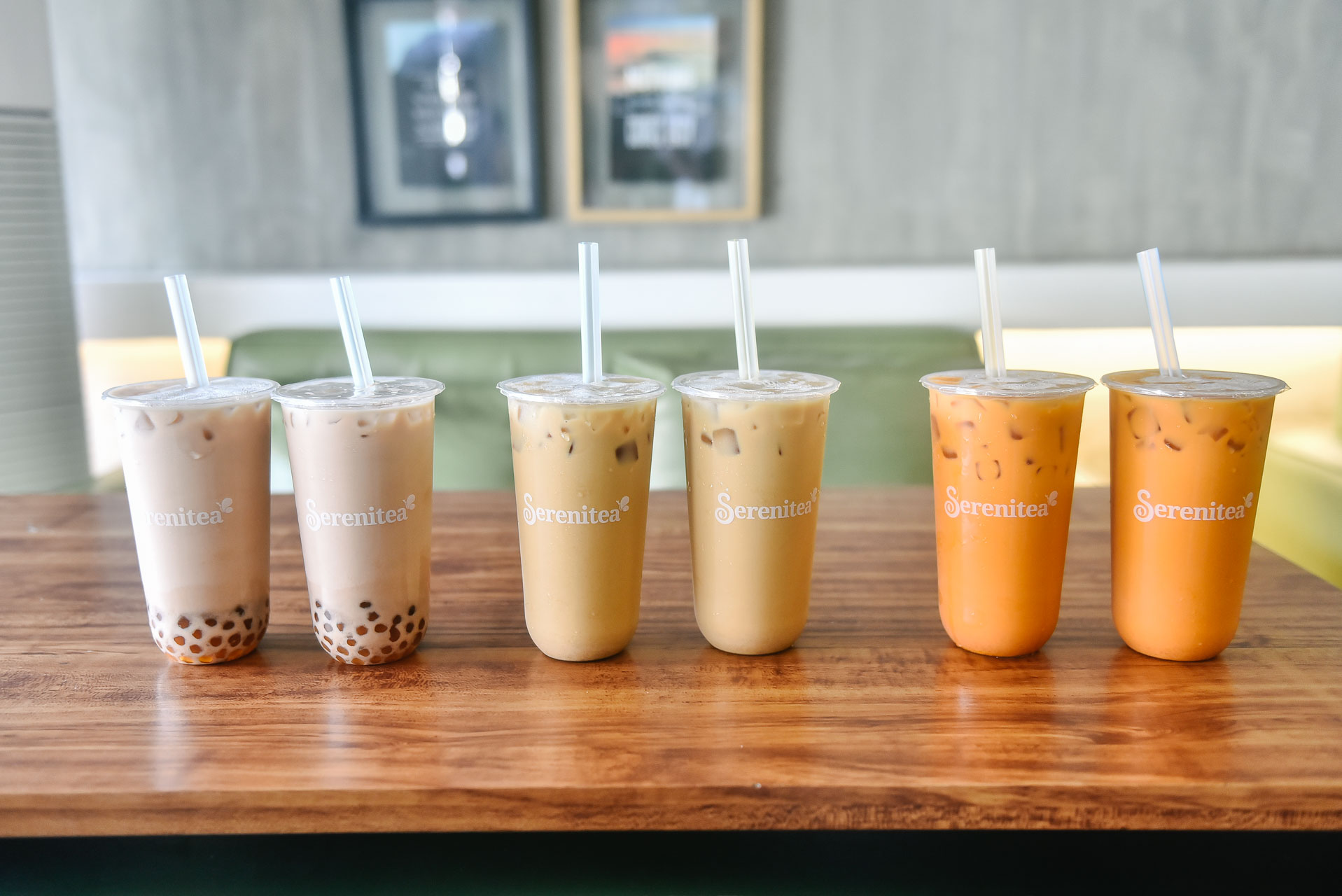 We've heard your pleas and now, the long wait is over. Thanks to Booky's exclusive new deal with Serenitea , you can enjoy DOUBLE THE TEA!
Get twice the milk tea at 30% off, in these best-selling flavors:
Thai Milk Tea
A distinctly creamy and sweet Thai Milk tea that's impossible to say no to.
Price: Pay ₱196 for two Large orders, instead of ₱280
Hong Kong Milk Tea
An authentically made Hong Kong milk tea, brewed with signature black tea and white milk
Price: Pay ₱196 for two Large orders, instead of ₱280
Wintermelon Milk Tea
A sweet and irresistible milk tea infused with Wintermelon flavors that's best enjoyed with pearls!
Price: Pay ₱154 for two Large orders, instead of ₱220 
Before you head over to Serenitea to claim these exciting new drink deals, we hope you can consider bringing your own reusable straws. By reducing your consumption of single-use plastic straws, you will be doing a huge service to the environment. If you are not yet building the habit, today is a good day to start!
To claim these offers from Serenitea, just follow the steps below:
Download Booky's app and sign up for a free trial
Scan the QR code at the counter
Pick a coupon to avail
DOWNLOAD APP & CLAIM COUPON


View menu
View all branches
View their Instagram account
Guess what! Booky has Buy One Get One promos waiting to be claimed! Just download the Booky app and go to the Buy 1 Get 1 tab to check out all the exciting food you can claim throughout the metro!
Remember to tag us in your photos with the hashtag #BookyTwinning to be featured!
Comments
comments