Outdoor dining in Manila's own gardens!
When in search for the perfect dining experience, several things come to play: amazing food, great presentation, and beautiful surroundings. While there are plenty of restaurants with pretty interiors, you might think it's hard to find spots with a garden view without driving up to Tagaytay or Baguio. Think again.
For this Mother's Day, dine al fresco in restaurants fit for the queen that she is! Outdoor restaurants and are perfect for the mothers who love nature, but if she'd like a more intimate setup, then fret not! You don't have to go outside for your garden getaway.
Want to turn the al fresco experience up a notch? Check out these restaurants under the stars!
Update: For unlimited discounts and monthly Buy 1 Get 1 coupons, subscribe to BOOKY PRIME for just ₱199 per month. Learn more here.
Here are 15 restaurants right in the heart of Metro Manila that will transport you to botanical havens. Add them to your 'Must Try' lists on your Booky app so you can plan ahead for upcoming special occasions. Access contact details, addresses and menus of 15,000 restaurants in Manila even when you're offline. Enjoy restaurant hunting and not Wi-Fi hunting!
Greg & Sally Tree Garden Cafe is the destination for people who want to enjoy affordable herb-infused food in a relaxing ambience of a sprawling garden!
View menu
View their Instagram account
145 Ipil St cor Champaca St, Marikina Heights, Marikina
(02) 940-1976
Basil – White Plains
Basil is Katipunan's once secret garden restaurant gem. It serves authentic and traditional Thai cuisine in a beautiful garden-inspired house, designed by the owners who are both plant and art enthusiasts.
View menu
View branches
View their Instagram account
White Plains Ave. cor. Katipunan Ave., Ugong Norte, Quezon City
(02) 911-4158
Ninyo is an escape pad. It's not exactly a beach resort but it sure looks like one. Chef Niño heads the kitchen serving his take on modern Asian and European dishes with 100 of the world's great wines. For romantic dinners, make sure to get one of the outdoor private gazebos.
Tip: Men, bring a lock for you and your lady.
View menu
View their Instagram account
66 E. Abada St., Loyola Heights, Quezon City
(02) 426-0301
Haru Sushi Bar & Restaurant, from the same owners of another Kapitolyo favorite Cafe Juanita, is a casual dining spot serving affordable Japanese cuisine. The sakura-filled interiors with a bridge smack at the middle transports you to a park in Osaka during spring time.
View menu
View their Instagram account
9 West Capitol Drive, Kapitolyo, Pasig
(02) 631-0597
Ilustrado is a fine dining Filipino-Spanish restaurant that has been operating since 1989 inside the historic walled city, Intramuros. The restaurant features a Hispanic architectural design with old world interiors and known to serve world-class Filipino, Spanish, as well as Global cuisines.
You may want to read: Ilustrado, A Historical Filipino-Spanish Restaurant in Intramuros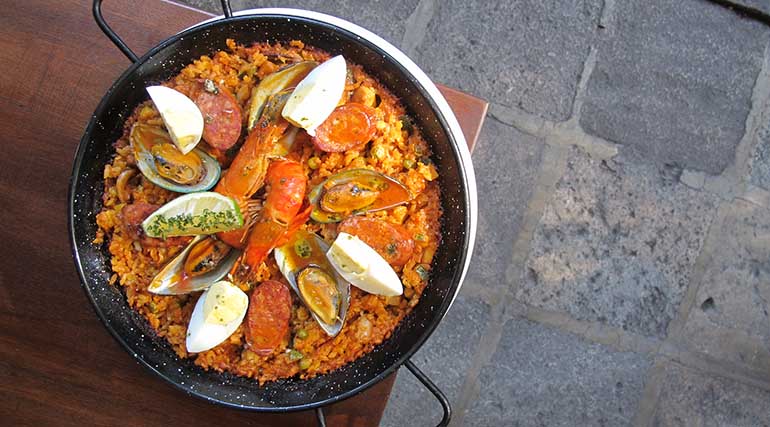 View menu
744 Calle Real Del Palacio, Intramuros, Manila
(02) 527-3674
Earth Kitchen is a joint project of the Got Heart Foundation and Hizon's Catering, their mission: healthy, local and sustainability.
View menu
View their Instagram account
Lot 10-B-10 White Plains, Katipunan, Quezon City
(02) 577-9138
The Wholesome Table is an organic restaurant that serves healthy comfort food by Bianca Araneta-Elizalde. All produce is organic and sourced locally where possible. The theme is very much translated into its home, secret garden-style interiors and design concept.
Gourmet Gypsy Art Cafe is a bohemian and hipster cafe built in an old split-level house serving global gourmet food by Chef Waya Araos-Wijancgo, of the then popular now defunct, Kiss the Cook Cafe in Maginhawa St. Aside from the indoor space, their backyard garden is also open for customers who want an outdoor dining experience.

View menu
View their Instagram account
25 A. Roces Avenue, Quezon City
(02) 662-0880
Torch – multiple branches
Torch Restaurant serves international fusion cuisine. Their specialties include thin crisp pizzas, sizzling marbled angus steaks and oven baked sushis. The place transforms from bright and casual in the morning to dimmed and intimate in the evening.
Reservations are accepted
View menu
View branches
View their Instagram account
Lemuria is a secret garden restaurant hidden amongst a residential area in New Manila. It is a dining destination and not exactly a place you just happen to pass by and decide to eat at. The restaurant serves French Mediterranean dishes with wine pairings that complete the whole experience. It's perfect if you're looking for romantic restaurants for you and your significant other.
Insider tip: Proper attire (no shorts or slippers, etc.) is required to dine here.

Reservations are recommended
View menu
View their Instagram account
5 Julieta Circle, Horseshoe Village, Quezon City
(02) 722-2185
Open exclusively for Makati Garden Club members, Maria Luisa's Garden Room is a secret haven everyone must try to visit. It is a quaint little haven amidst the busy district of Makati serving the French and European dish specialties of Chef Sandra Fernandez, including breads and pastries.
Reservations are recommended
View menu
View Instagram
Makati Garden Club, Recoletos St. cor. Ayala Ave., Makati
(02) 552-7051
Casa Renato is a beautiful converted restaurant gem serving home cooked-style Mediterranean fusion dishes. It is laid back and casual but also emanates an old romantic vibe. Many a couple have held their pre-nup shoots, proposals and even receptions here.
Reservations are accepted
View menu
View their Instagram account
7 Dahlia Avenue, Fairview, Quezon City
(02) 430-3427
Pio's Kitchen is a private dining restaurant headed by Chef Chin Gallegos. Chef Chin opens her grandparents' old home exclusively for reserved guests only. Guests are welcomed and served with utmost attendance from Chef Chin and her staff. Pio's Kitchen is homey and spacious, the interiors can be set up according to your personal preferences as well. You should also check out this list of restaurants in Tomas Morato area that definitely deserve your attention.
Also read: 15 Unique Tomas Morato Restaurants that you have to go to!
Reservations are required
View menu
View their Instagram account
96 Sct. Reyes corner Sct. Fuentebella, Laging Handa, Quezon City
(02) 509-4529
Rustic Mornings is a secret garden restaurant tucked away in Marikina. It is best known for their beautiful al fresco style dining areas and its homey ambiance, thus making it one of the most popular garden restaurants in the metro.
Reservations are accepted
View menu
View their Instagram account
11 Isabelo Mendoza St, San Roque, Marikina
(02) 681-2461
Hillside Cafe & Juice Bar is a lifestyle cafe that serves healthy comforting meals, smoothies and fresh pressed juices in a cozy, bohemian/hipster space. It has garden-like exteriors to match its garden supply center neighbor.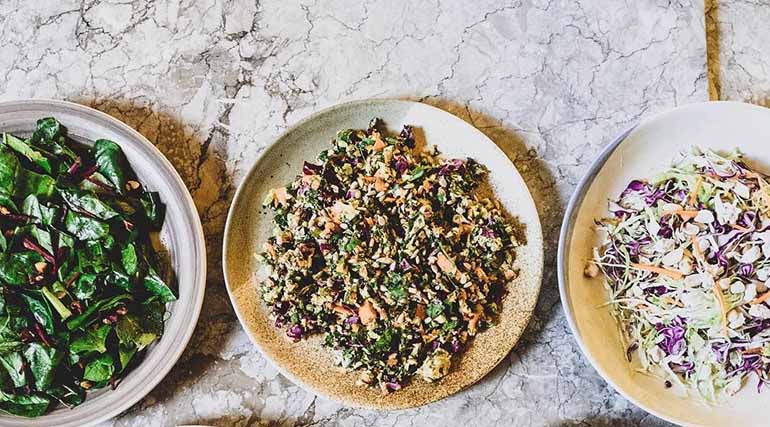 Reservations are accepted
View menu
View their Instagram account
Cedarhills Garden Center, 57 Mother Ignacia St., Quezon City
(0915) 647-4706
If you're not already enjoying the offline convenience of Booky, you can download the app for FREE! Whether you're on iPhone or Android, you get P1000 worth of savings on us. But why stop there? When you sign up for BOOKY PRIME, you can get up to P15,000 worth of Buy 1 Get 1 deals and unlimited discounts – all for just P199 a month. Your next bite is just a touch away.
P.S. Know any other secret garden restaurants in Manila? Share it with the rest of us foodies through the comments section below!