Trending: Food Parks. Here's Kapitolyo's first!
Kapitolyo is quick to respond to the hottest trend in the metro right now–food parks! Luckily, our humble office is in the area so we were able to schedule a visit right away.
UPDATE: See the newest Kapitolyo restaurants that have just opened!
Gastropark Kapitolyo Food Park is now on soft opening! Located on the 1st street, the vacant lot was previously leased as warehouse space but is now the new home of 15 unique vendors that will surely satisfy everyone's individual cravings. Read through each featured stall to get an idea of what they serve and what to order.
READ MORE: Check out the Top 10 Most Loved Restaurants in Pasig this month! 
P.S. We've already uploaded all 15 vendors and their menus on the Booky app, searchable even without internet for a quick and handy list. Happy food tripping!
Address: #12 1st Street, Kapitolyo, Pasig (Landmark: Chinabank, Kanto Freestyle Breakfast)
Operating Hours: Monday to Saturday, 12nn-12mn / Sunday, 5pm-11pm
Instagram: @gastropark_ph
Upon entering the park, the first stall that greets everyone is Sweet Nothing. Sweet Nothing is the park's beverage provider. It also serves fun milkshakes, aside from refreshing juices and canned sodas.
| View Menu | @sweetnothingshakes |
Japbox is Japanese food in a box. Putting a twist on the popular Chinese takeout boxes, Japbox is sure to surprise your eyes and buds whenever you unbox their filling and flavorful Japanese treats, from sushi to tempura to rice toppings and more.
| View Menu | @japbox_ph |
El Phante is a Thai-Mex joint that aims to serve delectable street with a Mexican punch and a Muay Thai kick. Serving a simple menu of awesomeness, the colorful Nachos con Mango with real mango bits was a sweet surprise; not to mention their spicy Chipotle Chicken rice, which we think is the highlight and the refreshing Mango Tamarind juice.
| View Menu | @elphanteph |
The Masala Bar serves a straigtforward menu of traditional Indian cuisine that are tweaked to suit the Filipino palate. And by that we mean that the distinct Indian spices, including the coriander leaves, that require time to acquire for some is subtle. Fun Fact: Masala means 'a mixture of spices ground into a paste or powder used in Indian cooking'.
| View Menu | @themasalabarph |
Chixy9, as its name suggests, is all-the-way about chicken. It serves chicken meals, encompassing perfectly deep fried to golden brown fried chicken meat and entrails, starting at only P49. You probably can't eat this everyday, but if there's one thing Pinoys can agree to, it's how awesome and comforting fried chickens are.
| View Menu | @chixy9 |
Niku-Q is the yakitori specialist; they are new to the park but not exactly new to those who know them and their signature Niku-Q yakitori sauce, which they bottle up and sell retail at various outlets. Their yakitori barbecues are freshly made and grilled-to-order.
| View Menu | @nikuqph |
Surfries is a French fry specialty shop that serves classic and premium French fries that they claim will 'surfries' customers. Menu highlights include their premium torched fries. Get your video cameras ready for the torching ceremony.
| View Menu | @surfrieskapitolyo |
Tolyo's is a soup and grill joint that serves home-cooked style meals. 2 of their highlighted dishes are the Mexican Bulalo Soup, a twist to the classic bulalo soup we've grown to love, and their spicy Southern BBQ which is flavored with a Carolina reaper chili, officially the Guiness world record holder for the hottest pepper.
| View Menu |
Bagneto is an Asian fusion restaurant specializing in bagnet (a deep fried pork delicacy hailing from the northern Ilocos region) served in different forms and flavors. In case you haven't noticed, the name and logo was inspired by the character Magneto from X-Men. This is its 2nd branch, the first is at the Z Compound on Malingap St., QC.
| View Menu | @bagneto |
Para is a mobile food truck serving Filipino-inspired dishes reinvented into an oversized 5-inch pan de sal sandwich. Flavors include: Aligue Shrimp Slaw, Double Adobo, the Big Dipper and more.
| @para_ph |
Stuffed by Offbeat is the comeback version of Offbeat Burger. It is most popular for its über sinful donut burgers that's made of all-beef patty burgers, topped with melted cheese, bacon and fried sunny side up egg and sandwiched between 2 glazed donuts. Feeling crazy? Go double offbeat!
| @stuffedbyoffbeat |
Tokyo Tempura is a casual food stand serving deep fried battered tempura snacks. Their menu includes tempura kani, calamares, chili cheese, shrimp or a mix of all. This will be its 2nd dine-in branch in the metro, following Marikina and will be serving their now popular eat-all-you-can tempura for only P199/head.
| @tokyotempura_1 |
The 7th Element is a dessert stall and will be serving liquid nitrogen-blasted ice cream. Fun fact: Its name comes from the fact that Nitrogen is the 7th most common element in the universe.
Wok serves authentic Singaporean hawker food specialties, including Nasi Goreng, Hainanese Chicken, Roast Pork, Char Kway Teow and more.
| @wok_ph |
Brick Plate serves American comfort food including steaks, ribs and pizza. 
| @brickplateph |
This is one place you should make time to visit!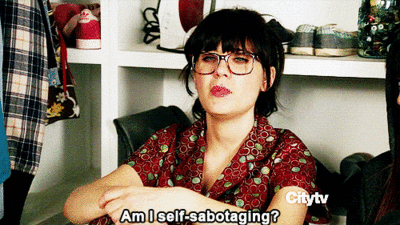 Looking for great deals around the metro? Check out our newest app feature, Booky Prime. Book a table via SMS for free and get up to P500 off at currently over 200 partner restaurants. Make your first booking today!