Cue the Beyonce music and put on your trainers!
There's a new gym in town, and in this place– Girls truly do run the world! This 30-minute circuit gives you a full body workout in one convenient time frame. The biggest plus? You get to do it in a comfortable space together with such motivated women!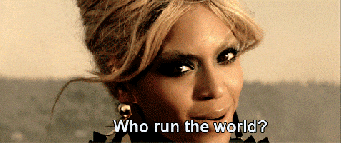 I tried Metro Manila's only all-female fitness gym and it's seriously something else! Here's everything you need to know about Curves Gym and why you and your girlfriends should give it a try!
Here's the 411:
Curves Gym is made for, run by, and loved by women!
Being an all-female gym has its perks. Firstly, Curves offers a comfortable and easy-going atmosphere for any girl looking to get a sweat in. The femme squad of fitness trainers are present to give you one-on-one coaching and fire you up throughout the circuit!
You can get a full body workout in just 30 minutes!
Designed for the woman on-the-go, Curves gym understands that the modern day woman balances work, kids, or school! They designed this 30-minute circuit to target everything from arms, legs, and even core.
Smelly gym socks, be gone!
Unlike other open gyms, Curves values its touch of femininity. Soft aromas of air-freshener and perfumes cover the gym entirely. Adding to this, Curves also offers locker rooms and showers to make hitting the gym easier during a mid-workday.
30-minute circuit of fun!
FACT: The female labor force participation rate has increased compared to three decades ago!
The best thing about Curves is their 30 minute, full-body, circuit workout. They specifically designed this exercise for the "woman-on-the-go." It made a lot of sense because many of the women today balance a lot, like being a mother or running a business! The 30 minute circuit is the perfect super-workout for any modern day super-woman.
The exercises are supposed to target your arms, legs, and core while it's mixed in with high-intensity cardio. This effectively burns fat at a short amount of time. The equipment are arranged in a circle, smack in the middle of the fitness gym.
The 30-minute circuit lasts for two sets around the circle– but don't worry, your trainer will be there to guide you all throughout. In fact, the Curves Gym trainers might be the most encouraging and patient women you'll ever meet. Before the circuit begins, your personal trainer will brief you through each equipment. The one-on-one coaching makes you feel confidently at ease.
Cardio exercises are done in between each of the 12 Hydraulic Resistance Machines. Once this 30-minute workout begins, there's no stopping! It's meant to be that way to reach maximum heart rate and burn major calories!
Your time per machine will only last 30 seconds, which is why it's important that you give it your all! An automated voice will signal you to switch, so each person in the gym gets a chance to tone-out with every machine!
Note: A 10 second interval will occasionally pop in during a set. This is done to measure and check your heart rate. 
Hydraulic Resistance Machines
FACT: Females have a higher risk with injuries like anterior cruciate ligament (ACL). 
It sounds intimidating, but the keyword to note is really "resistance." It's openly known that there are differences between the male and female anatomy. The average man has 14 percent fat, while women have 27 percent— That's why girls are generally curvy!
Because women have narrow waists and larger hips, the wrong exercises could impact your body in the worse way. The hydraulic resistance machines counter this by adapting to the strength of the user.
How?
Because the machines aren't weight-based, they offer less risk to injury and are safe for women of all age groups to try! Instead of lifting weights, which could generally stress your body, the hydraulic resistance machines use pressure to mirror your strength.
The harder you push, the more resistance it extends. This is an amazing alternative to a cardiovascular workout, complete with muscle toning!
You got it, coach!
FACT: Females are more motivated by group classes as compared to men!
Before the circuit begins, your personal trainer will sit you down for an interview. This will evaluate where you stand on the fitness scale, so questions like "What do you normally eat?" or "How often do you workout?" will pop up.
Your coach will adjust the cardio workouts depending on the results of this test. A chart is used to interpret the chances of you being unfit, healthy, overweight, or underweight. Once your age and height are collected, your trainer will compute for your expected weight and BMI.
So, let's say the results came out "underweight"– your trainer will take charge and give you a specific meal plan! Details are important at Curves Gym. They don't only want you to be fit and toned, they also aim to give you a healthy and balanced lifestyle.
Note: To achieve your fitness goals, our trainers at Curves recommend going to the gym 3 times a week. Even better if you can go everyday! 
Look good, feel good!
Curves gym understands YOU.
After a workout, members are given a sports drink to ease down recovery. Your next stop will be the Curves stretching machine, diagrammed and adjusted to fit the structure of a woman!
Your muscles are essentially worked-out and need some cooling down, at this point. Your personal trainer will show you different stretching positions that will lower the risks of injury and leave you feeling great after!
Individual lockers are given to safe keep your belongings. Inside the locker room, are showers that you can use in case you still have to run back to work or school! The general atmosphere at curves makes you feel relaxed and less agitated.
You may even bump into some pretty cool success stories posted around the walls and lockers of the gym. These are accounts from real clients who regularly attend Curves and have showed impressive progress, in terms of conditioning and fat-loss. They're posted up to give every girl the inspiration they need to go through the day!
The Curves Gym, out of everything, is definitely a community.
Finally!
A group of women committed to helping each other become better versions of our sexy selves! From the moment I stepped in, it felt instantly like home. This is a gym that's ultimately prepared to making every woman feel like they belong!
If the Hyrdaulic Resistance Machines have caught your eye, or you're just looking for a dedicated fitness gym to be a part of– we're ready to make it easy for you! You can get an Unlimited Curves Circuit pass for a week, all under a cheap price. Download the Booky app today to get all the best deals for food, fitness, and beauty!
Claim your one week Unlimited Curves Circuit pass for just ₱750! Check out all the branches below! 
Curves Gym Branches
Check their Website
Like them on Facebook
Follow them on Instagram
5F Century Mall, Kalayaan Ave, Makati, Metro Manila
0917 539 5298