Get that inner glow
Everyday, we face harsh conditions like dirt, smoke, and all kinds of pollution, as we go about our day. These can build up and cause problems, especially on our skin.
With everything that we have to do on a daily basis, finding the time for a proper skin care routine can be a challenge in itself. Glutathione drip is a bit of a quick solution, where gluathione and vitamin C is injected through an IV to remove toxins from the body resulting in giving your skin a nice healthy glow.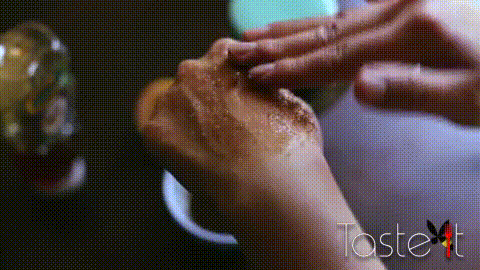 We decided over at Booky that it's high time to go beyond food and give you more. There's so much to do and discover and we're opening up Metro Manila to help you find your flavor starting with fitness and beauty. The new and improved Booky is stronger and cuter than ever.
Glow Lab is a is beauty and skin care clinic that specializes in doing gluthaione drips. Their team are composed of licensed medical professionals who are sure to be able to guide you in the process.
Get your own inner glow by trying out their Pinkish White Glow (One Session), Whitening and Fat-Burner Drip (One Session), or their Collagen IV Push (Three Sessions), all at a discount through Booky.
Pinkish White Glow (One Session)
Get yourself that warm rosy glow with Glow Lab's high dosage of glutahione and vitamin c drip.
Price: P2100 (originally P3000)
Whitening and Fat-Burner Drip (One Session)
Burn away those fats and be closer to your dream body. Enjoy a session of their whitening and fat-burner drip.
Price: P1625 (originally P2500)
Collagen IV Push (Three Sessions)
Rejuvenate your skin by pushing those dead skin cells away. Get three sessions on Glow Lab's Collagen IV Push and achieve that radiant glow.
Price: P1200 (originally P1600)
To claim these discounts from Glow Lab, just follow the steps below:
Download Booky's app and sign up for a free trial
Scan the QR code at the counter
Pick a coupon to avail
Check them out here
View their Instagram account
2/F Tower 2 Boni Ave, EDSA, Highway Hills, Mandaluyong
(0966) 918-1800
Want to know all the places you can pamper up or treat yourself? You can type in "NAILS" or "FACIALS" on the Booky app to discover the best places to get glammed up in Metro Manila.
We're more than just food at Booky and we're here to give you the lo-down on the best things to do and discover all over Metro Manila—food, fitness, beauty, and more. Download the Booky app for FREE to discover today's best idea.
Comments
comments