This one is definitely a smash
Just a few years ago, badminton was taking the country by storm with entire rosters of titos, titas, and extended family members arranging play groups for weeknights and Sunday afternoons.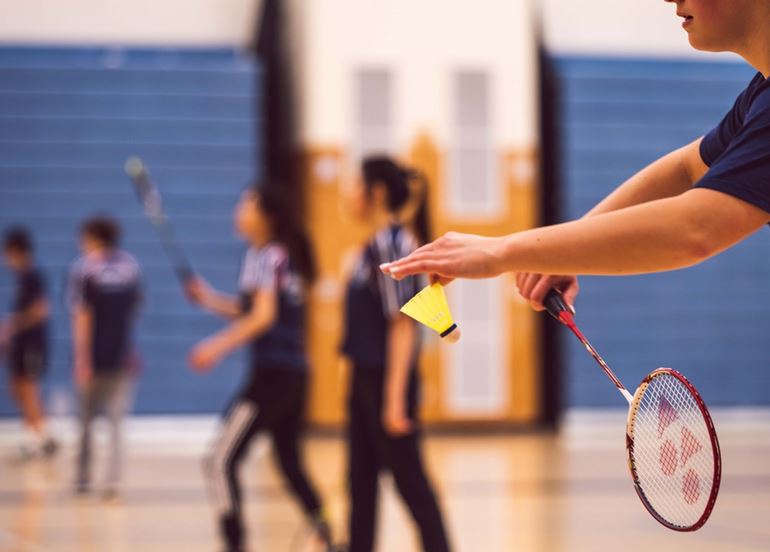 And though the badminton craze might not be as strong as it once, the game is still definitely alive and well in Metro Manila!
So if you're looking for a prime spot to scratch that shuttlecock smashing itch, then Booky has found the perfect partner for you!
With over a decade of operations under their belt, you already know that Greenhills Badminton Center has got the badminton experience down pat. After all, being located right in the middle of Greenhills, an area notorious for its competitive and lively badminton scene, Greenhills Badminton Center wouldn't have lasted this long if they weren't able to give badminton players exactly what they wanted.
Speaking of the badminton players and regulars, players of all skill levels are welcome at Greenhills Badminton Center. Whether if it's your first time picking up a racket or your millionth, everyone has a spot at this court!
When it comes to the badminton courts, Greenhills Badminton Center strives to ensure an optimal playing experience. They regularly maintain, repair, and renovate the badminton playing field so that all the players need to worry about is their game.
Greenhills Badminton Center also regularly organizes small and medium-scale singles and doubles tournaments, which give their players a great chance to see where their skill is at and enjoy fun competition.
So are you all set to take a smash at Greenhills Badminton Center? Before you do, make sure you download the Booky app to enjoy this exclusive offer on us!
Unlimited Badminton Playtime for 4
For only P300, your group of four can play as much as you can from 6AM to 1PM with this special offer! Get in as many games as you want and play badminton your way!
Check them out here
View their Facebook page
Greenhills Shopping Center, Ortigas Ave, Greenhills, San Juan
(02) 8584 5958